Former Dep. Minister indicted on bribery charges sentenced to 4 years R.I. !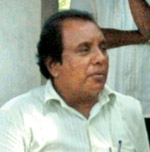 (Lanka-e-News - 05.Nov.2017, 11.30PM) Former Deputy minister Shantha Premaratne who faced charges of collecting a bribe of Rs. 50,000.00 from a poverty stricken lady to get her a job in the government sector was sentenced to four years rigorous imprisonment by Colombo High Court judge Piyasena Ranasinghe .Additionally a fine of Rs. 10,000.00 was also imposed on the convict.
Shantha Premaratne collected this bribe ten years ago from this penurious victim on the promise that she will be found employment in the Electricity Board , Ampara.
The Assistant Director Ruwani Wickremesinghe of the Commission inquiring into Bribery and corruption pointed out to court , there is a general belief across the country that even if public servants are caught by the bribery net , the politicians however somehow escape punishment . Therefore she urged court to deliver a judgment which would change that belief among society because the charges have been proved beyond any reasonable doubts, as well as the punishment to the accused shall be exemplary so that bribery will be curbed and controlled to the maximum in the country. Accordingly , the judge delivered the sentence.

It is noteworthy , Shantha Premaratne was the first politico to be sentenced to jail under the government of good governance . However the case against him was filed not during the period of good governance.
---------------------------
by (2017-11-05 21:18:43)
We are unable to continue LeN without your kind donation.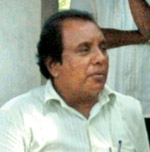 Leave a Reply