Vital Clue on the group of media freedom villains !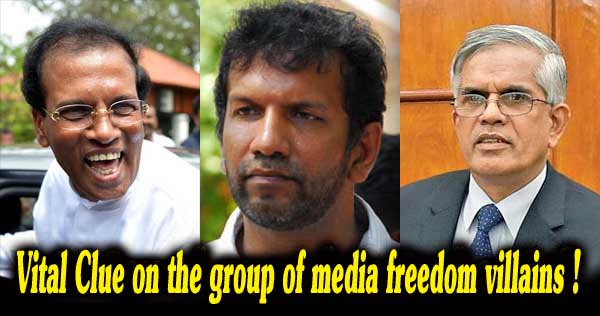 (Lanka-e-News - 12.Nov.2017, 6.45AM) In regard to the ban imposed on Lanka e news obstructing access to the website within Sri Lanka , Lanka e news inside information division is in receipt of reports pertaining to how the mass media ministry got involved in this connection…..
Though the Telecom Regulatory commission (TRC) can ban a news website , that can only be given effect to only on a court or on the written directive of the secretary to the ministry of mass media.
The media secretary can issue such an order using his discretionary powers if there are satisfactory valid reasons to issue that order . However after imposing a ban , the media secretary cannot just forget it ; he must conduct a formal investigation . Of course the aggrieved party should also make such a request . If there is no such request , the ban alone can continue sans an investigation.

In July 2015 , a request was received from the presidential secretariat to ban Lanka e news , the then mass media secretary ignored it because there were no reasonable grounds to comply.

In February 2016 , crooked notorious Shiral Lakthileke whose putrid antecedence stinks many miles even across the Indian ocean brought forward the same proposal , which too was put aside by mass media ministry secretary. Thereafter similar requests were made from time to time by a former minister , and each time they were discarded because all the secretaries of the mass media ministry were of the view the requests were baseless and unreasonable.
Nevertheless, infamously famous Shiral Lakthileke on this occasion had issued that order saying that was president's. Based on the order of the president's coordinating secretary , the secretary to the ministry of finance and mass media , Dr. H.S. Samaratunge had directed the TRC to ban Lanka e news within SL.
-Mass media inside information service of Lanka e news
---------------------------
by (2017-11-12 01:19:42)
We are unable to continue LeN without your kind donation.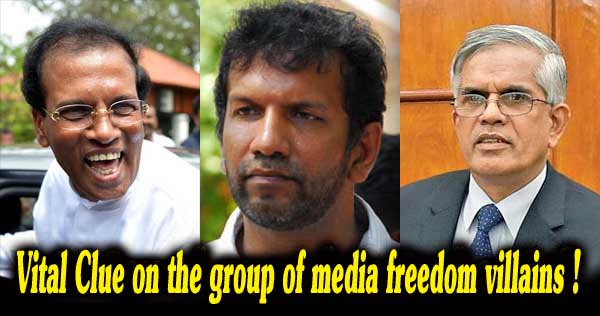 Leave a Reply