Program to boost 'artificial intelligence' amidst blocking news website – read 2018 budget proposals appended.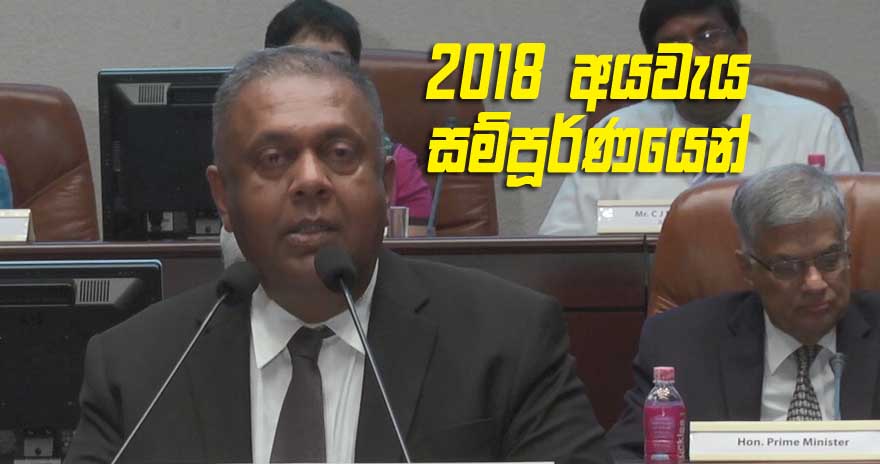 (Lanka-e-News - 12.Nov.2017, 6.35AM) While having a president who blocks the news website , in the budget 2018 of the government it was announced again ,under a 'Launch of Information technology ' program , 'artificial intelligence' and 'Robot technology' are to be initiated on behalf of Information Technology education .
While having a Petroleum minister who could not even ensure proper distribution of petrol without a scarcity and who is a confirmed total failure , the budget promises to make the country an 'entrepreneurial paradise'.

While keeping in the post an in-disciplined goon as an IGP who slapped the lift operator with impunity , the budget proposes to set aside Rs. 125 million to establish a University for the police and in relation to criminal affairs .
In addition many more proposals have been made in this budget. They are briefly as follows :
Loans are to be granted to projects without guarantee (Rs. 10,000 million)
A special tax of cents 20 on every Rs.1000.00 on loan recoveries in bank transactions .
Carbon tax on all motor vehicles .
A tax on liquor according to the percentage of alcohol content .
A nation building tax on liquor.
Pre paid electronic cards in the name of Serisara to bus commuters.
A sum of Rs. 200.000.00 to be levied for each communication tower monthly
When multi day trawlers are being purchased , 50 % of the value will be met by the government
A zone in Kilinochchi for export of marine leeches.
Import of corn to be increased
Hybrid coconut seedlings to be produced.
A ''Flower council" for flower production
Rs. 10 million allocated to granting of loans to provide ' Home stay' to foreigners seeking lodging
Tax on off road sports vehicles reduced.
Rs. 50 million allocated for the 70 th independence day celebrations in Mumbai , Los Angeles and London
Vat tax refunds to foreign passport holders
Friendly Tuk- Tuk service to be extended for tourists
A three wheeler authority to be established.
Racecourse to be transformed into a modernized center with sophisticated engravings –Rs. 250 million allocated
An International performing arts Institute for Moratuwa –Rs. 600 million.
In addition ,prior to the budget with effect from 8 th ,taxes prices on the following items were reduced …
Kilo of sprats by Rs. 10.00
Kilo of potatoes by Rs. 39.00
Kilo of Big onions by Rs. 39.00
Kilo of dhal (whole) by Rs. 9.00
Kilo of dhal ( split) by Rs. 12.00
Kilo of Vegetable oil by Rs 15.00
and tax on a Kilo of Palm oil by Rs. 15.00 – minister of mass media and finance revealed at the media briefing on the 8 th .
The minister further revealed , the taxes on purified palm oil , other purified vegetable oils , unpurified palm kernel oil , purified palm kernel oil, unpurified and purified coconut oil have also been reduced by Rs. 25.00 per kilo on each of the items , while the tax on a kilo of unpurified palm kernel oil has been reduced by Rs. 35.00 per kilo.
The 2018 budget proposals can be downloaded by clicking here
http://www.lankaenews.com/home/downloads/53/budgetspeech.2018_.English_.pdf
---------------------------
by (2017-11-12 01:37:10)
We are unable to continue LeN without your kind donation.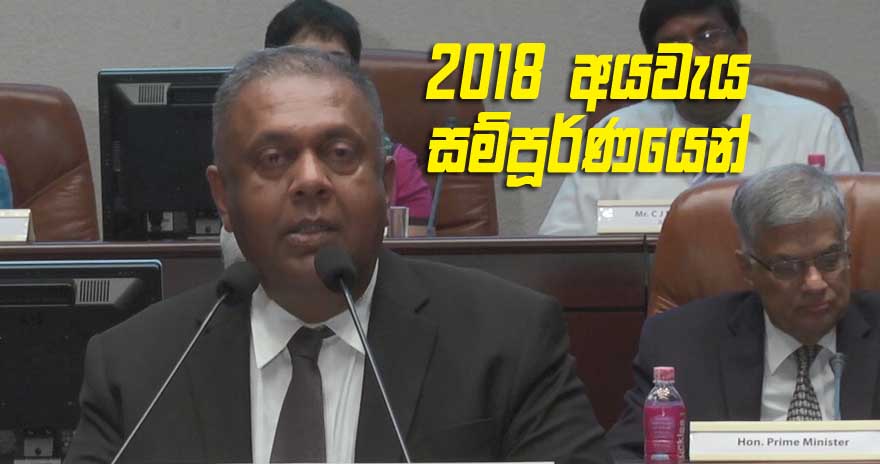 Leave a Reply