Three suspects including Gamini Senarath chief of staff in charge of finance of ex president MR remanded !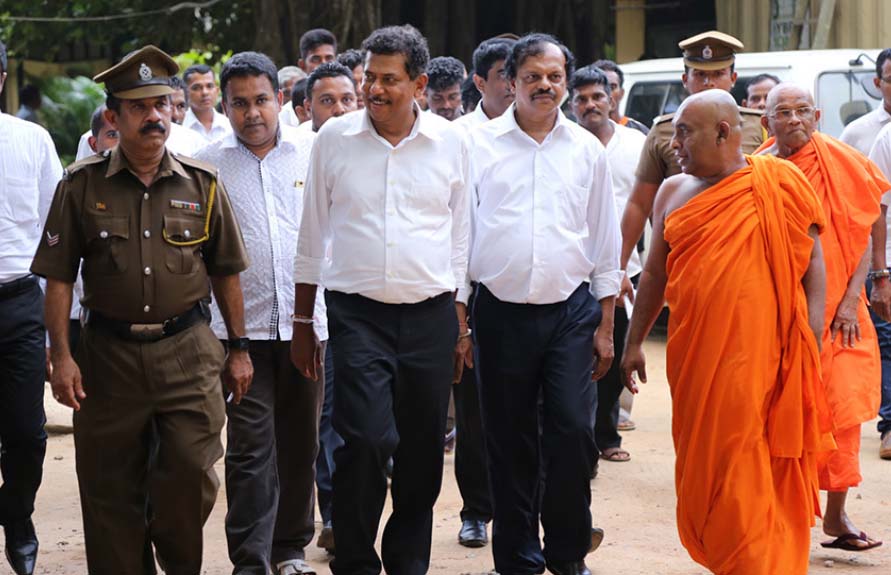 (Lanka-e-News -15.Nov.2017, 9.45AM) Three suspects including Gamini Senarath the chief of staff of ex president Mahinda Rajapakse were remanded until the 15 th on the orders issued on the 13 th by Fort magistrate Ms. Lanka Jayaratne .
They were remanded in connection with the illegal siphoning off of Rs. 4 billion state funds of the sum of Rs. 18.5 billion allocated in 2012 with cabinet approval for the construction project relating to Kollupitiya Grand Hyatt Regency hotel which was being constructed under a company affiliated to Sri Lanka Insurance Co. The suspects were involved in the illegal channeling of Rs. 4 billion towards the Hambantota Grand Hyatt Regency hotel project .
The three suspects remanded were : ex president Mahinda Rajapakse's chief of staff Gamini Sedara Senarath , Piyadasa Kudabalage and Neil Hapuhinda.

When the three suspects surrendered to court through a team of lawyers including Ali Sabry P.C., Anil Silva , and Kalinga Indratissa, the magistrate gave this order to remand. The magistrate also instructed the suspects to make their statements to the OIC -4 of the FCID (Financial Crimes Investigation Division ) of the police .
The lawyers for the accused explained verbally to court at length that their clients have not cheated even a rupee , and therefore to grant bail. The magistrate however rejecting the plea instructed to make the request in writing at a future date.
On the 6 th when the case was called up , though a request was made to the court through a lawyer not to issue an order to arrest Gamini Sedara Senarath , as he is ready to surrender to court on the 9 th , and on that day he is prepared to appear in court and make a statement , the magistrate did not grant permission .
---------------------------
by (2017-11-15 04:15:47)
We are unable to continue LeN without your kind donation.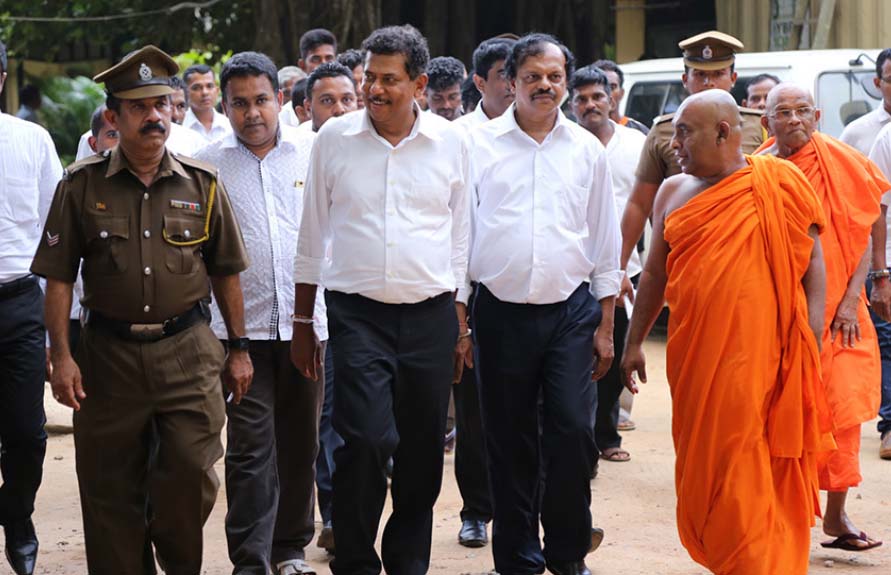 Leave a Reply