Sack ignorant judge and save country's image ! Legal luminary Basil Fernando on wrong judgment in Buddha tattoo case (video)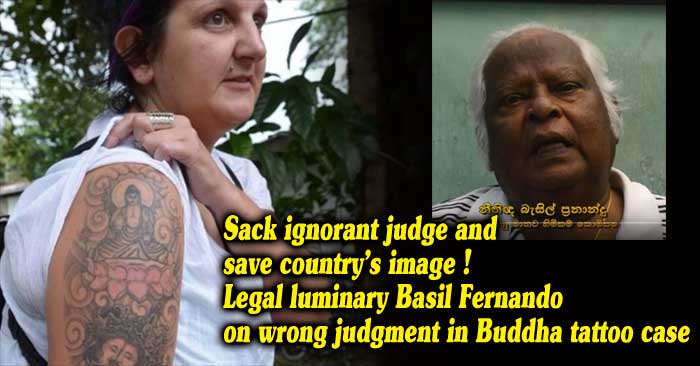 (Lanka-e-News - 23.Nov.2017, 2.55PM) The Supreme court which decided, the deportation of a British National Ms. Nayomi Mitchell Colmon who arrived in Sri Lanka with a tatooed image of Buddha on her arm was unlawful, and punished the police officers involved , however did not mete out any punishment to the magistrate whose earlier wrong verdict led to the unlawful deportation of Solomon. Indeed after Lanka e News highlighted this and raised the pertinent question , a world famous senior lawyer Basil Fernando the chief of the Asian Human Rights Council taking the cue from Lanka e news revelation , drawing attention to the erroneous judgment delivered by the magistrate had insisted that the magistrate should be immediately sacked for tarnishing the image of the country , for the magistrate was so abysmally ignorant of the law that he did not even know a magistrate hasn't the powers to deport an individual from the country . Besides the magistrate could not even understand the language of the accused, Basil Fernando had pointed out.
Basil Fernando a world renowned legal luminary commenting further said, because of this erroneous judgment , the government must ask pardon from the victim of injustice and her government. Basil Fernando who is insisting that the judge should be rooted out is of the view public opinion must be whipped up towards that.
If the people do not fight for their rights and on behalf of justice , they will necessarily have to abjectly surrender to injustice , said Basil Fernando issuing a dire warning.
(Thanks to the provider 'Aythiya)
The video footage of historic eye opening enunciations of Basil Fernando is hereunder
---------------------------
by (2017-11-23 09:54:25)
We are unable to continue LeN without your kind donation.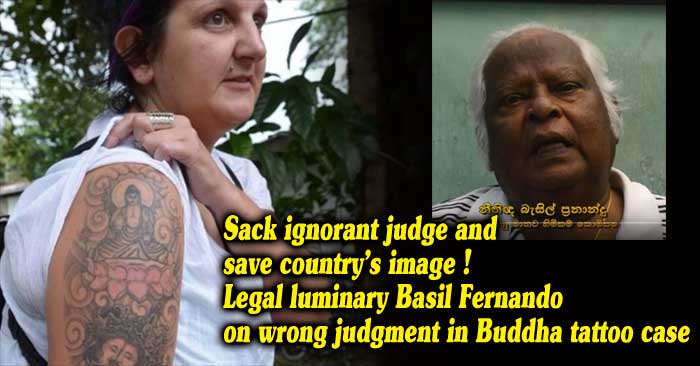 Leave a Reply