Bond Commission report already with president , yet Commission's term extended to achieve cheap political mileage !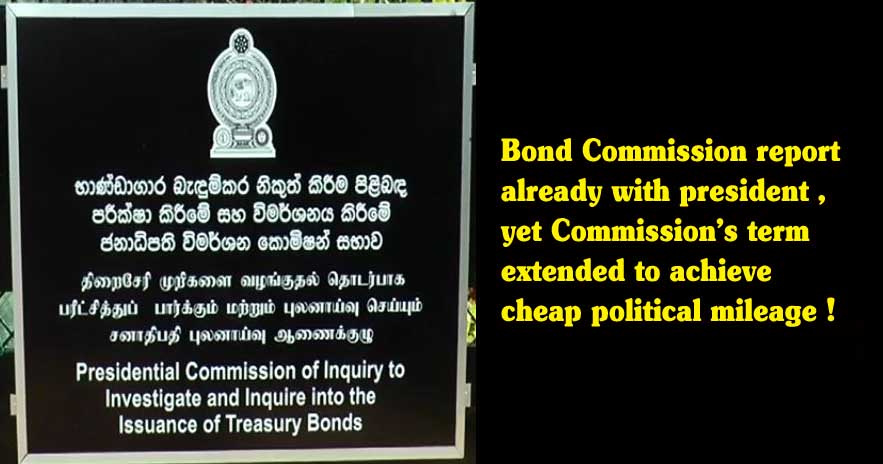 (Lanka-e-News - 08.Dec.2017, 8.45PM) Even after the Treasury Bond report has been handed over to the president , it was kept hidden until the nominations with a view to score political mileage at the forthcoming local body elections .On top of that the Commission was given a further extension for a fifth time , based on confirmed reports reaching Lanka e news inside information division.

The report signed by the Supreme court judges K.T.Chitrasiri and Prasanna Jayawardena , as well as former deputy Auditor General Velupillai Kandasamy was handed over to the president on the 7 th while the Commission's term was to end on the 8 th. Yet curiously , its term has been extended until 31 st December via gazette notification issued yesterday (07) by the president citing the ground that time is required to prepare the report. This is a blatant lie.

It is significant to note this is the fifth time the term of the Bond Commission was extended citing flimsy grounds . The ulterior motive behind this is obvious: It is for the president to achieve his cheap political agendas and aims that this Commission was transformed into a President's Comic -mission .
---------------------------
by (2017-12-08 15:21:32)
We are unable to continue LeN without your kind donation.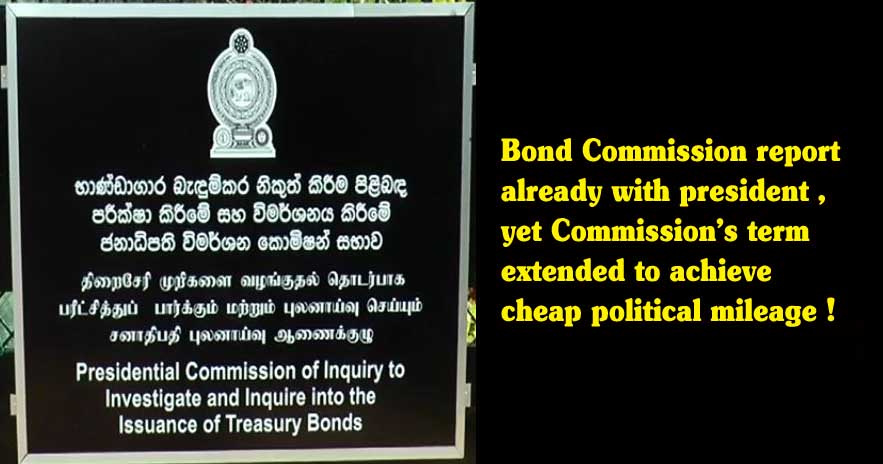 Leave a Reply