3 confirmed racists who were Weerawansa's top stooges to join Maithri –Maithri's garbage heap swells !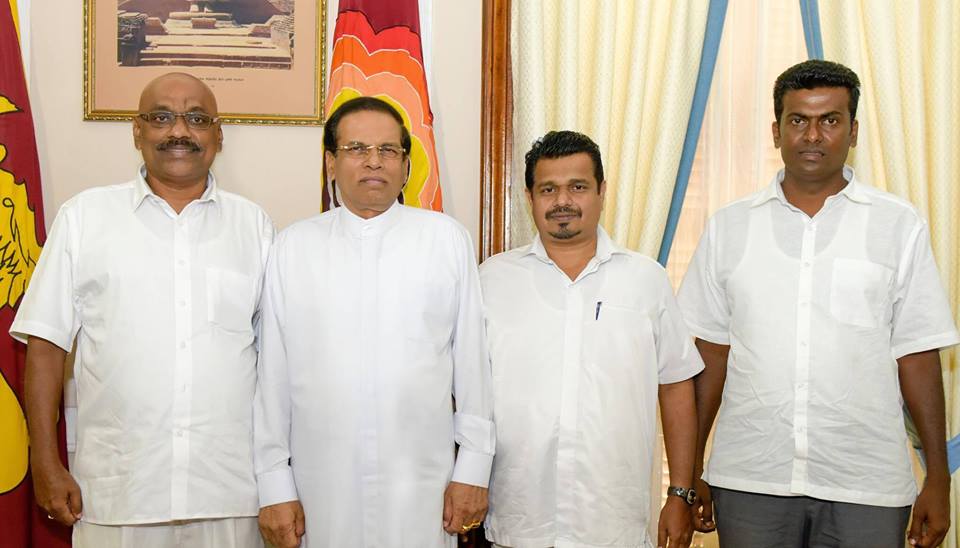 (Lanka-e-News - 14.Dec.2017, 11.45PM) Three hard core racists – high rung members of Wimal Weerawansa 's NFF party joined Maithri's SLFP party on the 11 th. They are deputy leader of NFF , Weerakumara Dissanayake , National organizer Piyasiri Wijenayake , and North Central provincial council member P.B. Kumara . On the 11 th forenoon they accepted the SLFP membership from president Maithripala Sirisena at latter's office. It is believed this group joined Maithri when a the case was filed against Weerawansa in the high court.

Prior to this ,Weerakumara after convening a media briefing declared , in order to defeat the UNP in 2020 , both Maithri and Rajapakse groups must join .Instead of saying he would join after accepting the policies of good governance -what was promised by Sirisena to the people on 2015-01-08 , what he indicated on the contrary was , Maithripala Sirisena is the leader most suited for their (outrageous and obnoxious) racist policies.
It is to be noted , when the somersault political sultans were pole vaulting into Medamulana Mahinda Rajapakse camp in the past , their main slogan was ' we are joining to strengthen president's hands'. But now , what is being said by those who are joining with Maithri is ' Sirisena is the leader most suitable to them .'
Whither good governance ?

(Photograph – courtesy President's media unit )
---------------------------
by (2017-12-14 21:47:41)
We are unable to continue LeN without your kind donation.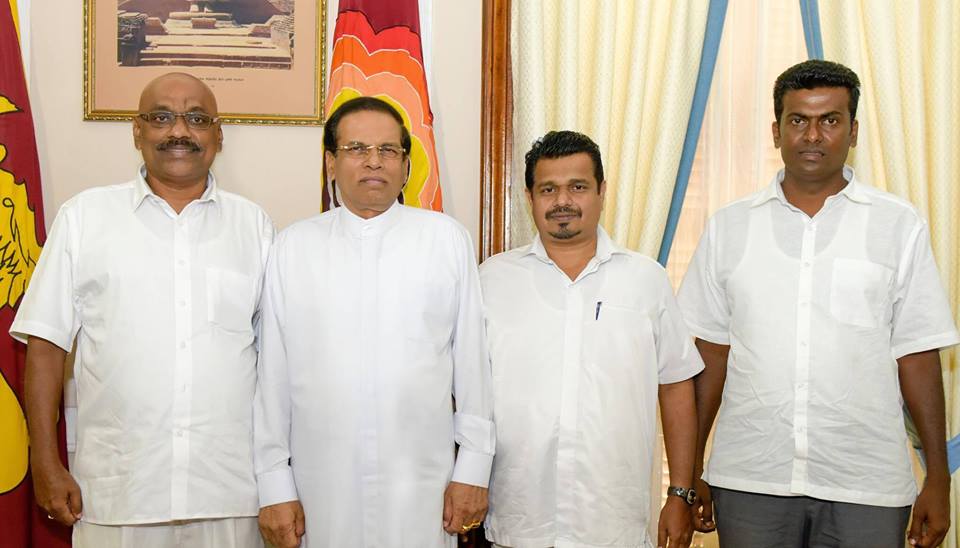 Leave a Reply