UPFA Sriyani gets minister post as she joins govt. Dinesh to take disciplinary action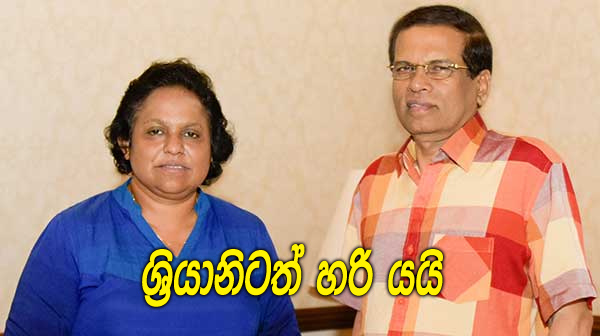 (Lanka-e-News - 16.Dec.2017, 11.05PM) Digamadulla district M.P. Ms. Sriyani Wijewickrema who was elected to parliament and represented the MEP of the Alliance recently resigned from the Alliance and said, she is extending her support to the present government. The result : She was yesterday rewarded with a ministerial portfolio.
The good governance swelling its ministerial portfolios appointed her as the state minister of provincial councils and local administration of cabinet minister Faizer Mustafa . The latter too was present when Sriyani took oaths before the president last morning (15) .
MEP leader Dinesh Gunawardena who held a media briefing last noon said , this is the outcome of a conspiracy . Sriyani who even voted against the budget on the 9 th suddenly deciding to support the government is nothing but a conspiracy, he pointed out.
Dinesh went on to reveal they will conduct a disciplinary inquiry against her based on her MEP membership . At any rate it is to be noted not only Sriyani but even Dinesh became M.P. under the betel symbol , the leader of which is the incumbent president Maithripala Sirisena and secretary is Mahinda Amaraweera. Hence it is only Maithri and Amaraweera who can take any action against her politically as regards her M.P. post .
With the local body elections around the corner ,Maithripala group is luring the members of other political parties with the Alliance to strengthen its camp. Prior to this , 3 high rung members of the party (NFF) of Weerawansa whose name by now is synonymous with fraud and corruption joined Maithri's SLFP camp. Among those pole-vaulters were NFF deputy leader and national organizer. There is no doubt the ex NFF deputy leader too will get a ministerial post shortly .
---------------------------
by (2017-12-16 17:43:35)
We are unable to continue LeN without your kind donation.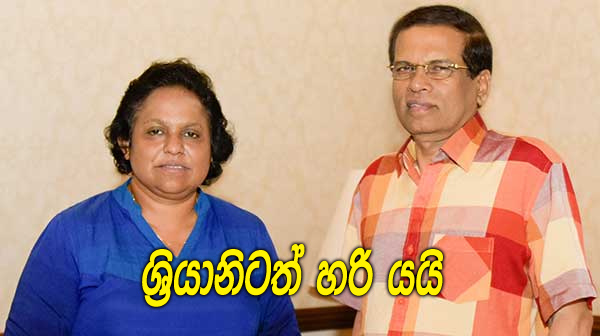 Leave a Reply