Molestation of students by teachers shoots up ! Culprits get away with just a transfer !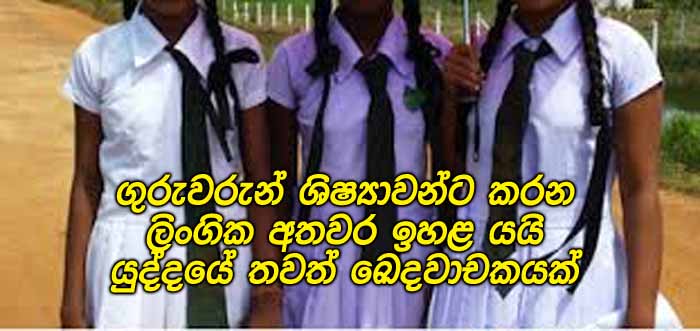 (Lanka-e-News - 18.Dec.2017, 11.15PM) Sexual molestations of students by teachers have shot up in the North steeply , yet the politicos of the area instead of taking action to punish the culprits are providing protection to them , TNA Mullaitivu member of the Northern provincial council (NPC) A. Puvaneswaran accused.
The NPC member made this comment during the session to express views of the members following the tabling of the budget for 2018.
Sexual molestation of students in schools by teachers have risen steeply in Mullaitivu district , but the politicians without allowing those to be brought before the law enforcing authorities (Police) are resolving those crimes at family levels, he pointed out.
People who are now residing in Mullaitivu are those who had no fixed abode for the last 30 years and moving from place to place , therefore identifying each other has become an issue . Consequently , identification of the suspects is difficult , the NPC member went on to explain.
As the criminals are aware minimum punishment is meted out to the culprits , and because the politicos are aiding and abetting them , these sex crimes are on the increase . Besides , the teachers who were found guilty had been served with lenient punishment – transfer only from one school to another , he lamented.
Taking advantage of the financial woes ,lack of transport facilities and other issues in Mullaitivu, not only the teachers , even others while promising to help those in need out of those problems are engaging in these sex crimes , the NPC member highlighted.
Dinasena Rathugamage
Translated by Jeff
---------------------------
by (2017-12-18 17:47:01)
We are unable to continue LeN without your kind donation.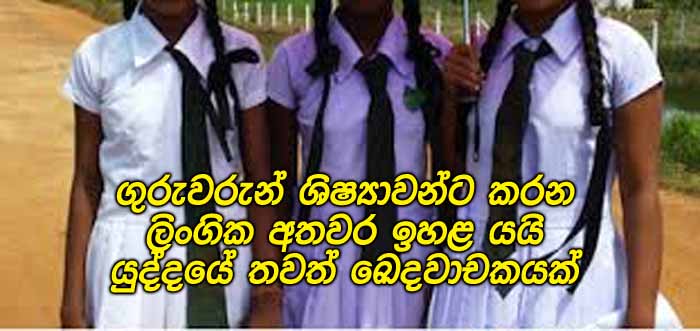 Leave a Reply