Hearing cases daily by high courts is compulsory ; salaries of judges to be raised.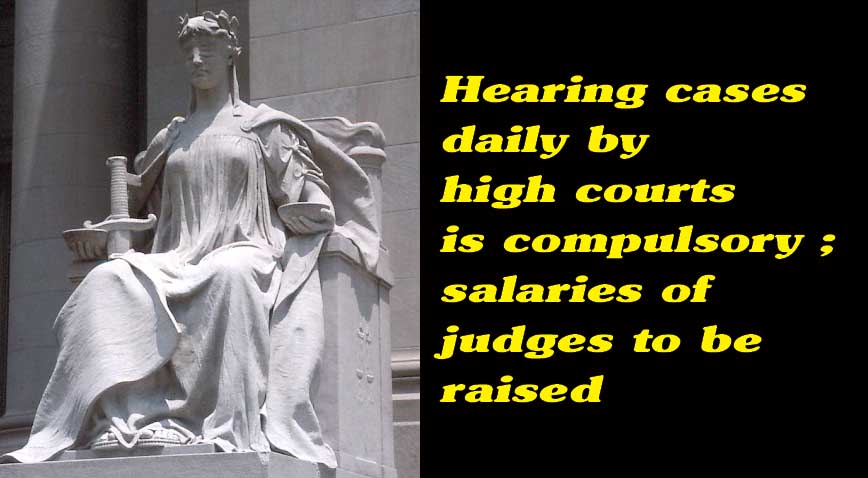 (Lanka-e-News - 21.Dec.2017, 11.35PM) Government has decided to ensure that cases in high courts are compulsorily heard daily , and also increase the salaries plus allowances of the judges. A number of decisions relating to the judiciary including the salary increases were proposed at the cabinet meeting held on 19th of December.

The proposal was made by minister of justice Ms. Thalatha Athukorale to the cabinet that in order to find immediate solutions for delays experienced in high courts which are militating against dispensation of justice duly, it must be made compulsory that cases in high courts are heard daily . This will apply in all instances except where there are special circumstances supported by valid reasons to put cases on hold. The cabinet on the 19 th approved the proposal of Thalatha to amend the criminal procedure code accordingly to implement the proposal.
Upward revision of judges' salaries…
At the same time cabinet gave the approval to table a proposal in parliament for an upward revision of the salaries and allowances of the judges of the high courts , lower courts, officers of the AG's department and Legal draftsman's department with effect from 2018. Commensurate with those increases , the salaries and allowances of the judges of the highest courts are also to be raised.
Appointment of deputy Principal for Law College
It was also decided at the cabinet meeting on the 19 th to create a post of deputy principal for Law College . The proposed amendment regulations prepared by Legal education council incorporated in the Gazette extraordinary 2047/27 of 2017-11-28 , was tabled in parliament for approval .
---------------------------
by (2017-12-21 18:31:36)
We are unable to continue LeN without your kind donation.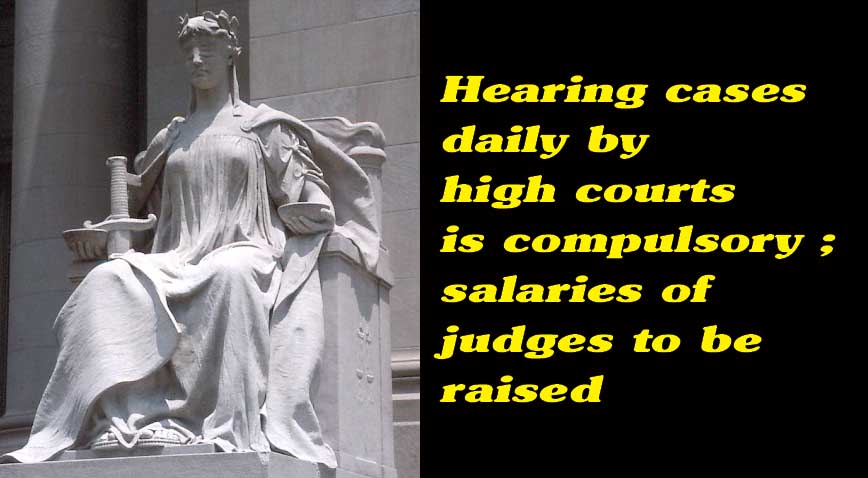 Leave a Reply