SLHRC initiates action sans a complaint on LeN ban- serious violation of Human rights says Chairperson !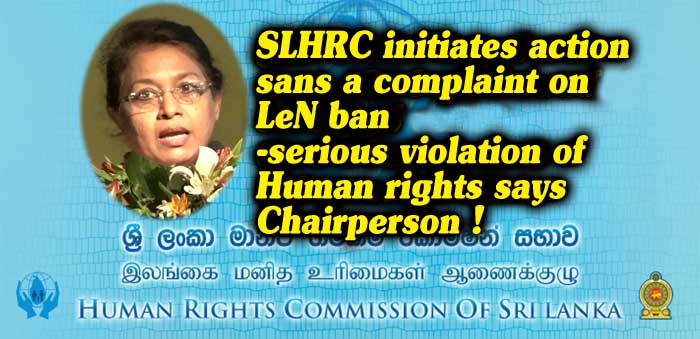 (Lanka-e-News - 05.Jan.2018, 10.45AM) The ban on Lanka e news website precluding its viewers in Sri Lanka from reading the news reports is a serious violation of human rights , and therefore an investigation has been launched into it , revealed Sri Lanka Human Rights Commission chairperson , Dr.Deepika Udagama on the 4 th.
Dr. Deepika made these comments when addressing a media briefing on the 4 th at the Commission premises. President's Counsel Saliya Peiris and SLHRC Commissioners also participated in the media conference.

What is most significant to note in the action taken by Dr. Deepika the chairperson of the SLHRC is , the investigation has been commenced without anybody making a complaint. Taking into consideration the media reports on the proscription , this action was initiated, Dr. Deepika highlighted.
Responding to a question posed by a journalist , Dr. Deepika explained , written requests have been made to the Institutions to explain on what basis this ban was imposed, and after the answers are received , a final decision will be taken.
It is well to recall it is following the rainbow revolution of 2015-01-08 with the unrelenting support of Lanka e news , Commissions such as the SLHRC were made into independent Commissions . But for that Lanka e news inspired political upheaval these Commissions would not have been able to act independently , and chairpersons of rectitude and valor like Dr. Deepika would have been stymied in their moves to take independent decisions .
Lanka e news wishes to record its appreciation even as our many million viewers salute Dr. Ms. Deepika Udagama and the members of SLHRC for initiating this bold action .
---------------------------
by (2018-01-05 05:22:34)
We are unable to continue LeN without your kind donation.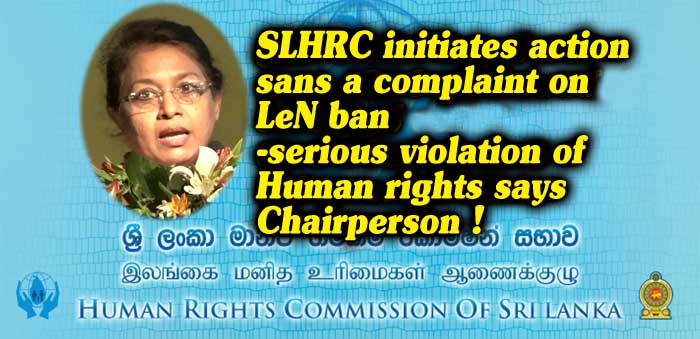 Leave a Reply