Wigneswaran dumbfounded when questioned on the colossal funds in billions received from Canada sans government's knowledge!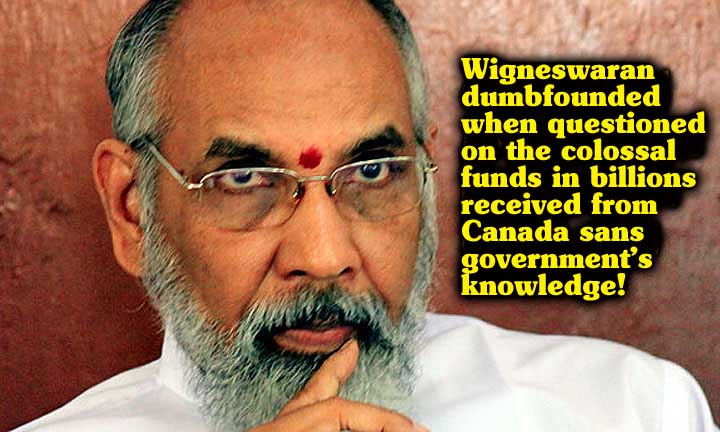 (Lanka-e-News - 26.Jan.2018, 10.00AM) Revealing the details of the funds received by the Provincial council (PC) of the North without the knowledge of the government from foreign countries, was refused by the Northern PC chief minister C.V. Wigneswaran during a media discussion held in Jaffna on the 21 st.
When a journalist questioned the chief minister about the sum of Rs . 12000 million (Rs. 12 billion) received from Canada based on the widespread rumors afloat , the chief minister replied those monies were not provided by the Canadian government but by several Tamil Organizations in Canada.
When Wigneswaran was questioned how much funds were received , he said , Rs. 12000 million was requested but only Rs. 2500 million was received last year , and this was with the knowledge of the members of the entire Northern PC.
Responding further to the questions posed by journalists as regards the development carried out , Wigneswaran said , since no permission has been obtained from the Tamil Organizations in Canada to spend that money , those are in the bank accounts in Sri Lanka .
It is following a media exposure in Canada by a newspaper, the journalists posed these questions to the chief minister.
However the chief minister had still not furnished an answer pertaining to the opposition that was mounted by the members and chairman of the PC with regard to the sum of Rs. 40 million granted by the PC for cooperative development in the North apart from the sum mentioned in the above paragraphs.
The chairman of the Northern PC had asked for a detailed report to be submitted to the PC in connection with the cooperative development activities engaged in for the Rs. 40 million received .
---------------------------
by (2018-01-26 04:36:04)
We are unable to continue LeN without your kind donation.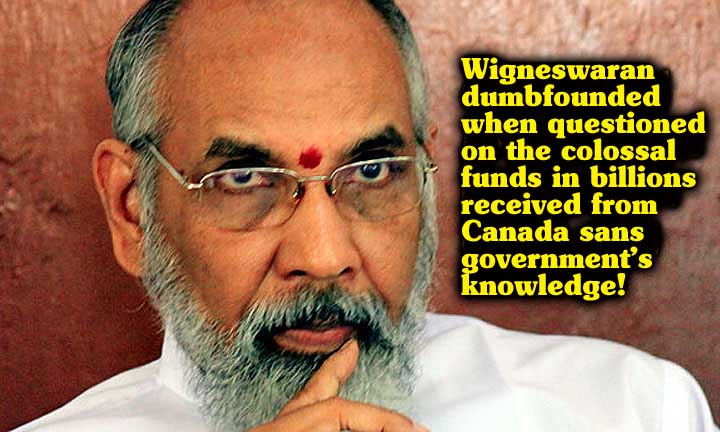 Leave a Reply