Comic president rescinds decision even without foreign ministry's knowledge ! Brigadier back in the saddle !!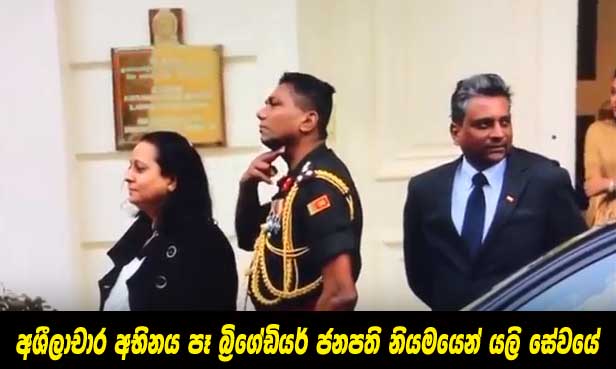 (Lanka-e-News - 08.Feb.2018, 11.30PM) President Sirisena once again confirmed , what exists in Sri Lanka is not a consensual government , but rather a dual government when he today (07) rescinded the official decision taken by the foreign ministry yesterday.
The foreign ministry of SL yesterday interdicted Brigadier Priyanka Fernando the military attaché at the SL High commission in London and called him back to the country over his crude and uncivilized conduct most unbecoming of the official position he held. Strangely , today the president who is as of late talking and behaving like an insane idiot had reversed that official decision , and told the SL High Commission in Britain to investigate the incident while the Brigadier is in service. This statement was released by the army media spokesman.
Based on Lanka deepa newspaper report , the president had not even notified his decision to the foreign ministry.
It is an incontrovertible fact a government of a country should act according to its policies and the rules and regulations of the country , and not capriciously according to the opinions of Tamil and Sinhalese racists that fuel racism via face book .

The decision to repatriate this brigadier was based on his obnoxious cutting the throat disgraceful gesture made against Tamil people in Britain , and the response made by the Tamil social media , and not because any organization or individual lodged a complaint. ( In any case it is to be noted , the foreign secretary has the right to institute disciplinary action against the brigadier) .
The president who merely acted in response to the opinions via face book of the Sinhalese who protested against the repatriation of the Brigadier and took this step , had not based his decision on any appeals made by any organization . In other words Sirisena alias Sillysena has demonstrated he is governing this country on face book posts with only ulterior motives to gain cheap political mileage because elections are around the corner.
When the country is being ruled by a confirmed moron who does not know how many years ago his own country received independence , and is uneducated but does not know even that , nothing better than such eccentricities and imbecilities can be expected in that country.
A letter which makes a legal analysis in this connection ,sent by a former foreign diplomatic officer is published elsewhere here.
---------------------------
by (2018-02-09 02:52:08)
We are unable to continue LeN without your kind donation.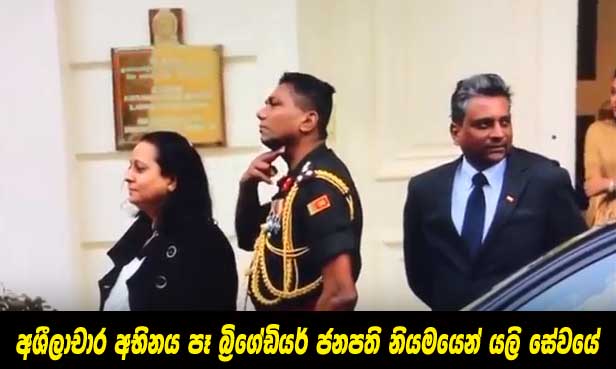 Leave a Reply