Sirisenas – Maharaja lured by filthy lucre eye Russian warship deal while Australia gifts 4 more vessels and two engines free !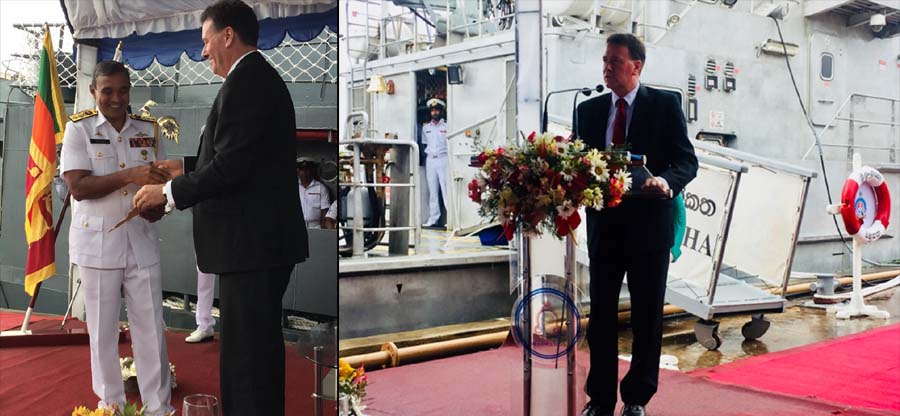 (Lanka-e-News - 16.March.2018, 6.30PM) It is while Sirisenas , wheeler dealer Maharaja and their group are leaving no stone unturned to grab a huge illicit commission through the purchase of a Russian warship, the Australian government gifted free two engines of modern Bay class vessels to Sri Lanka (SL). The Australian High Commissioner to SL Brice Hutcheeson gifted these engines officially to Navy commander Rear admiral Piyal De Silva on the 14 th.
These engines were gifted to be fitted to the Bay class vessel 'Mirikatha' that was gifted to SL by Australian government in 2014 for coastal security operations.
Another three coastal security vessels are to be gifted to SL towards the end of the year , Hutcheeson said when speaking at the function.
Australia jointly with the SL Navy is engaged in training , exchange of information , and gifting of equipment, and the operations conducted during the last four years to stop human smuggling to Australia had been successful , Hutheeson further pointed out.
SL is now having a huge fleet of coastal security vessels .Following the free gifts made by India (two vessels) , America (two vessels) ,Australia (four vessels) and Japan (three vessels), SL now has 11 vessels for coastal security operations. It is now crystal clear therefore , while there are so many security operation vessels for coastal protection , why Sirisena family and mahajara Maharaja are still trying to purchase the Russian warship - obviously lure of filthy lucre.
Meanwhile , the Sirisena -Maharaja group is going to purchase from Russia 10 helicopters (MI 171 SH) , two cargo planes (76 MD) , 6 attacker planes (SU 30) , according to media reports.
These were to be purchased from Rosoboronexport Co. However because this Co was blacklisted by European countries and America , the purchase is to be made now by mahajara Sirisena –Maharaja team from another Russian Co, 'Rostec ' dealing in nuclear energy, which details were reported by Lanka e news earlier on.
The UNP of the consensual government remaining silent in this connection is a matter for rude shock and surprise.
---------------------------
by (2018-03-16 13:02:34)
We are unable to continue LeN without your kind donation.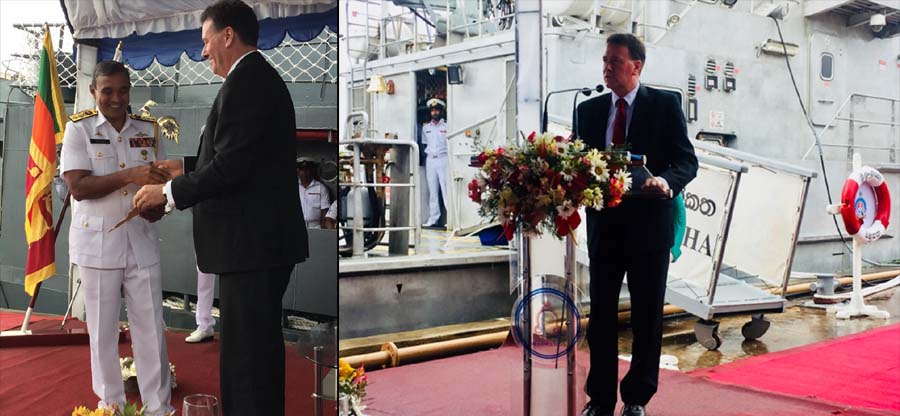 Leave a Reply