Hitherto unknown Eelam war secret out..! -SL pioneer in investigative reporting Nandana Weeraratne reveals (Video)
'Indian blood for Tamil Eelam'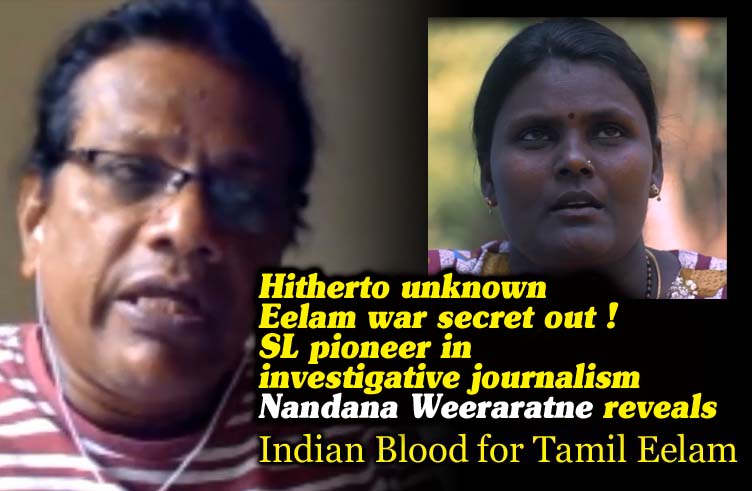 (Lanka-e-News - 23.April.2018, 6.45PM) Journalist Nandana Weeraratne considered as a pioneer in investigative journalism in Sri Lanka (SL) has revealed a secret nobody has hitherto unraveled during the 30 years old Eelam war .
That is , about 70 % of the group who fought on behalf of the LTTE in the war are not Tamils of Sri Lankan origin . They are the children of the second generation of the estate Tamils of Indian origin. A great majority of black Tiger suicide bombers were them , according to Weeraratne.
Weeraratne is now in London to develop the documentary film entitled 'Indian blood for Tamil Eelam' . Hereunder is the documentary film and the expose` made by Weeraratne during his discussion with Lanka e news editor
---------------------------
by (2018-04-23 13:31:47)
We are unable to continue LeN without your kind donation.
Leave a Reply