Historic constitutional amendment struggle launched ! JVP presents the motion to speaker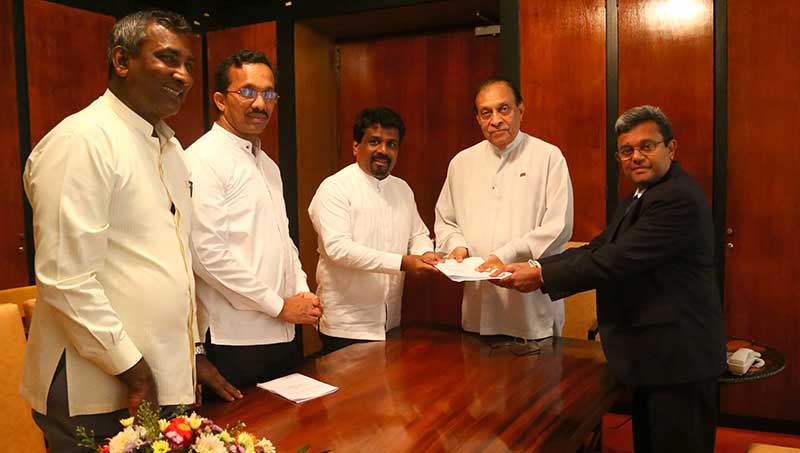 (Lanka-e-News – 27.May.2018, 3.25PM) The JVP tabled the motion pertaining to the 20 th amendment for the abolition of executive presidency to speaker Karu Jayasuriya and parliamentary secretary Dhammika Dissanayake within the parliamentary complex on the 25 th at 11.15 a.m.
This was presented as a private members' motion by the JVP leader Anura Kumara Dissanayake M.P. JVP MPs Nihal Galapathy and Sunil Handunetti too were also present on the occasion.
After this motion is forwarded to the Attorney General's department it will be tabled in parliament . Tamil National Alliance of the opposition , UNP, Duminda Dissanayake's group of the SLFP and even the chiefs of the Lotus Bud party , namely , Mahinda Rajapakse and Basil Rajapakse have expressed their consent to this based on unofficial reports.
It is only several extremists of the group of goofs, goons and crooks including infamous Gammanpila and Weerawansa who are against the 20 th amendment and pipe dreaming of making Gotabaya Rajapakse the president - the yankee doodle do who fled to America during the height of the war despite being a member of the Sri Lankan forces and therefore should have stood by and fought for the country . Dinesh Gunawardena who is also in that group of villains however is in favor of the amendment , according to unofficial sources.
No matter what the two main political parties have an inescapable huge responsibility on their shoulders to act with prudence giving due consideration to the future of the entire nation .
The people had experienced already the disasters of this obnoxious obscure executive presidency which had only so far put on the presidential pedestal either a cruel despot or a moronic braggart . Therefore it is the general consensus , to continue this position even for another hour is most perilous and pernicious to the country. The sooner it is abolished the better.
In the circumstances in all probability this 20 th amendment will be passed with a two third majority , and hopefully on 2020-01-08, it is a parliamentary election and not a presidential election that will be held. Thereafter a president (not an executive president) will be appointed through the parliament.
However if the Supreme court rules that a people's referendum must be held , then prior to that a people's referendum can be expected.
If this amendment is successful , certainly all the charges that were heaped on the JVP hitherto will crumble to dust , and they will be exonerated and acquitted of all the grave accusations mounted against them . Specially because of their efforts on behalf of Democracy and its perpetuation, even the 'Wijeweera history' will be forgotten, and shall be forgotten , when the people begin to sniff the true fragrance of Democracy.
---------------------------
by (2018-05-27 10:12:14)
We are unable to continue LeN without your kind donation.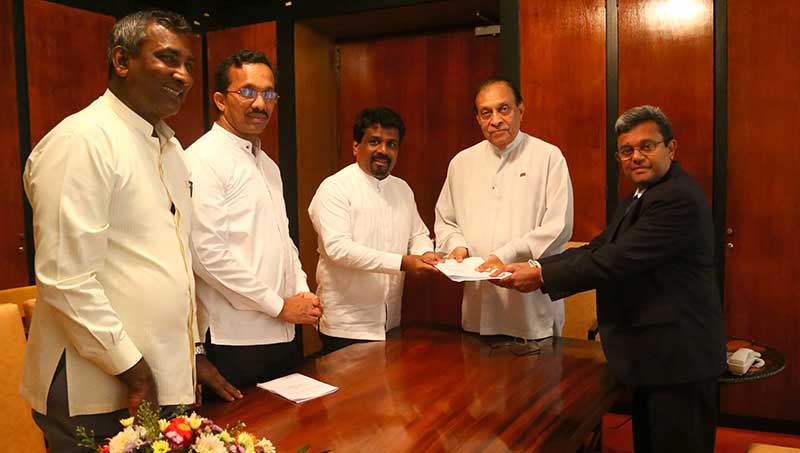 Leave a Reply