Vijayakala resigns from her ministry post to facilitate probe !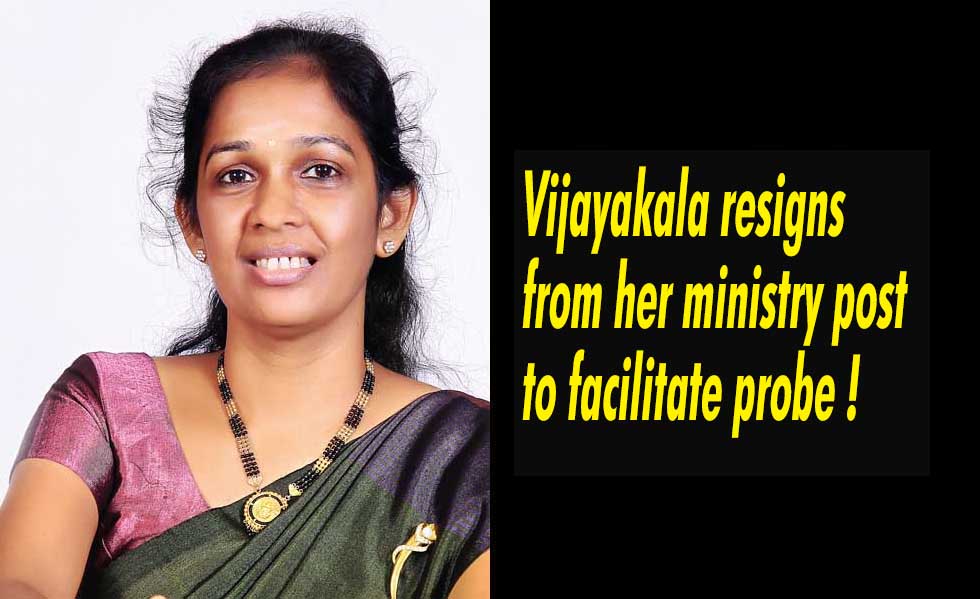 (Lanka e News -06.July.2018, 11.30PM) The state minister for women and children's affairs Vijayakala Maheshwaran whose announcement that it is better if the Tigers are still there which took heavy flak from not only the South but even the Northern Tamil alliance leaders, has sent separate letters of her resignation to the president , the prime minister (P.M.) and the speaker on the 5 th.
In her resignation letters she had said , that statement was made because she was overwhelmed emotionally , and not designed to embarrass the government. In any case in order to facilitate the proposed investigations , she is tendering her resignation, she had added. However in the letter addressed to the P.M. she had not stated she is resigning from the UNP .
The speaker in order to ascertain whether her denunciations have violated the constitution has sought the Attorney General's probe .
By her announcements what she truly aimed at was to attract the attention of the government to the drug scourge now afflicting the North. As no legal measures are being taken against this menace and the drug addicts are on the increase in the north due to large quantities of heroin being smuggled into the north by the EPDP organization groups and the Indian smugglers by boats , she wished to engage government's attention to that dire problem ,Vijayakala had told those close to her though she had not mentioned that in her letters.
She is the fourth UNPer who resigned voluntarily based on accusations leveled against them. Thilak Marapone , Wijedasa Rajapakse and Ravi Karunanayake were the other three UNPers who resigned similarly , and divested themselves of their portfolios. Some of them of course have become ministers again. At any rate in the previous SLFP and UNP government this trend never existed where those who faced allegations tendered their resignations voluntarily. It is worthy of note it is only the UNP of the consensual government which has set this new salutary trend .
---------------------------
by (2018-07-07 21:17:56)
We are unable to continue LeN without your kind donation.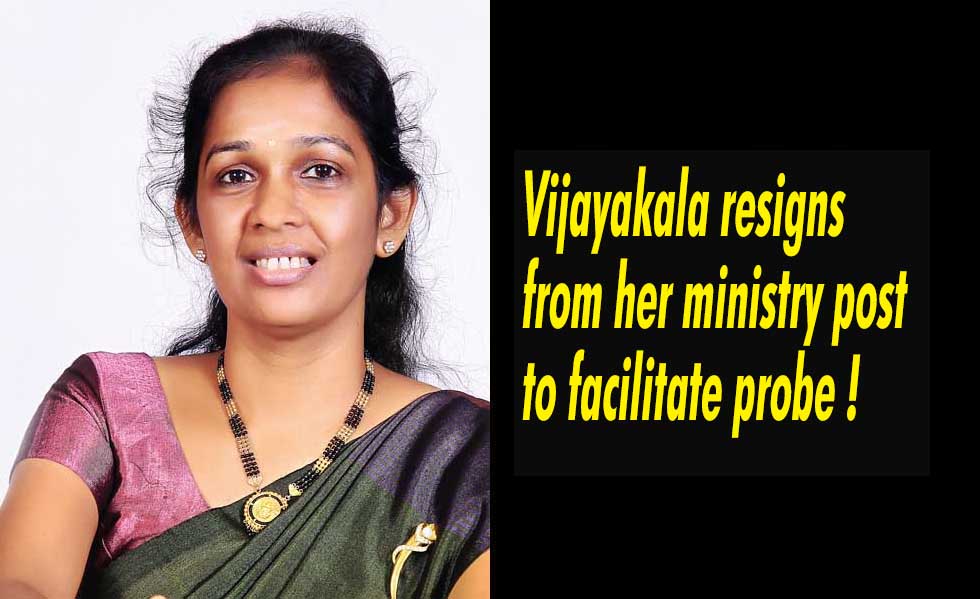 Leave a Reply