Trapping the ace rogues begins..! Gota served with charge sheet ; Second special court soon !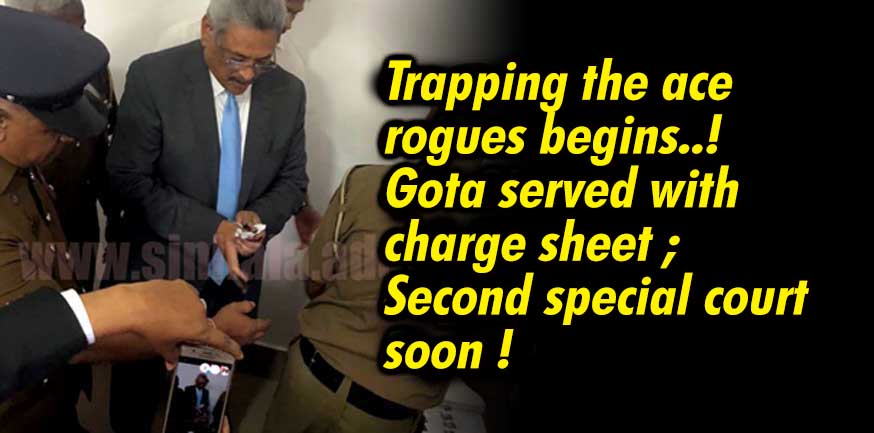 (Lanka e News -10.Sep.2018, 7.15PM) The case filed against the seven accused including former defense secretary Gotabaya Rajapakse based on charges of misappropriation of state funds when constructing the mausoleum of late D.R. Rajapakse at Weeraketiya , Medamulana pradeshaya , was called up on the 10 th before the panel of three judges of the special high court , Colombo.
The Attorney General (AG) has filed the case against the seven accused including Gotabaya on charges of misappropriating a staggering sum of over Rs. 49 million ( nearly 50 million!) when constructing the Rajapakse memorial museum during the period of Mahinda Rajapakse ( last )regime. It is to be noted during the investigations , the Rajapakses returned part of the money ( this is obviously an admission of guilt by the crooked Rajapakse plunderers ).
Mind you , not even the cabinet approval was obtained to waste such a colossal amount of public funds by the Rajapakses who treated the country as their 'dowry property' during their corrupt murderous era.
The charge sheets were handed over today (10), and Gotabaya (the elusive bandicoot) as well as the six suspects who appeared before the three judges were enlarged on bail. A cash bail of Rs. 100,000.00 and two surety bails in sums of Rs. 1 million each were imposed on each of the suspects .The fingerprints of all the suspects including Gotabaya were also recorded.
The case is to be heard again on October 9 th , and this is in keeping with the usual court practice of granting one month time to the accused to file answers.
The accused in this case are : Liyanarachige Prasad Harshan De Silva the former chairman of Sri Lanka land reclamation and development corporation(SLLRDC) ; Badra Udalawathie the former General Manager of SLLRDC,; and the former members of the board of directors of SLLRDC , namely , Sudhamika Keminda Attygalle , Saman Kumara Galapathhi, Mahinda Saliya and Srimathi Mallika Kumari Senadheera .
Romesh De Silva P.C.and a team of lawyers appeared on behalf of Gotabaya.
Second special high court comprising a panel of three judges to commence …
Meanwhile a special gazette (extraordinary) notification to establish another permanent special high court comprising a panel of three judges to hear cases of grave frauds and corruption was established by minister of judiciary and prison reforms Thalatha Atukorale.
With that , the permanent three judges panel special high courts have risen to two. The new special high court is to be established in Colombo.
The special gazette extraordinary was issued under order No. 2087 /92. The Parliament approved the establishment of three such courts some time ago.
---------------------------
by (2018-09-10 13:47:27)
We are unable to continue LeN without your kind donation.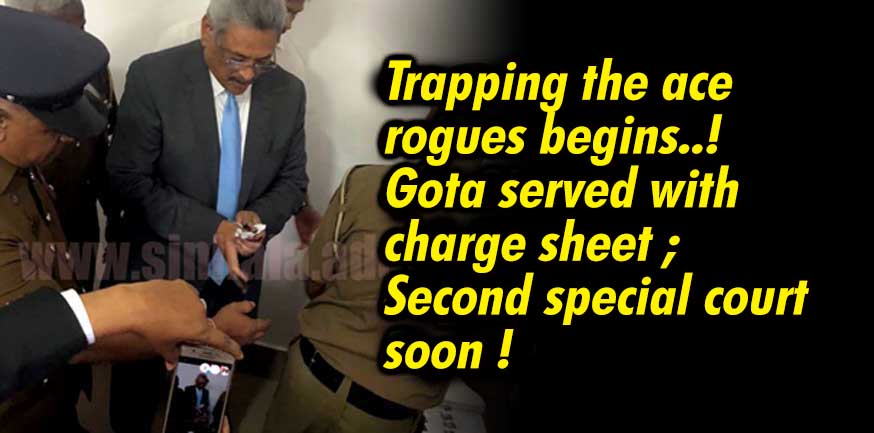 Leave a Reply