President who tried to disband Director boards of banks falls headlong like the cat in 'Tom and Jerry '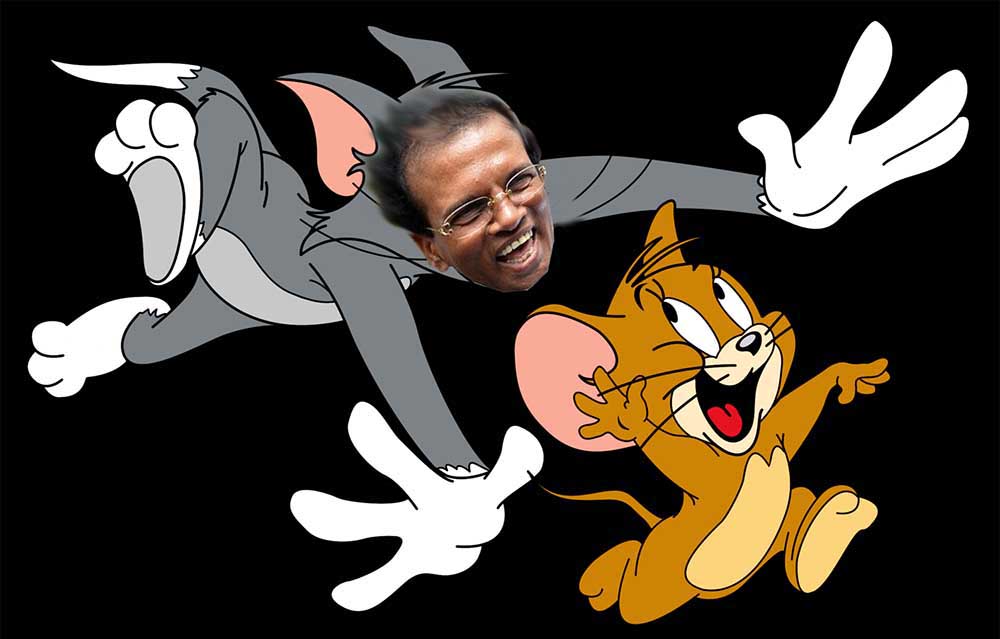 (Lanka e News – 22.Oct.2018, 11.30PM) The illegal directive issued by the president disbanding the boards of directors(including chairpersons) of two state banks as well as the Board of Investment owing to his ignorance of the powers vested in him following the enactment of the 19 th amendment of the constitution had created a huge uproar while the president himself was tossed overboard. This is because the ministers in charge of those Institutions have instructed those members of the boards not to resign as the order of the president is unlawful.
Consequently , none of the board members including the chairpersons have resigned so far .
In this disgraceful imbroglio which reflects poorly on the ignorant president , the secretary to the president had stated as usual , the latter had not issued such an order, in order to save face .All what the president made was a 'request' to them to resign with the permission of the relevant ministers, the secretary had pointed out.
However based on reports reaching Lanka e News , the president had not discussed with or made such a request to the ministers.
It were several media coolies now exclusively doing all the sordid biddings of the president who revealed to the mass media that the president gave the order to disband the boards of directors .These are the rascally journalists of a new disgraceful breed who only report whatever the president utters and mutters. They are the shameless stooges , an affront to the profession who are incapable of thinking or writing anything beyond what president blabbers.
The power to appoint the members to the boards of People's bank , Bank of Ceylon and board of Investment is vested in the Secretary to the Treasury who follows the recommendations made by the relevant ministers .The president has no powers. It is a clear inference from this, the president who is the highest in the hierarchy has no knowledge of his own powers or even about the 19 th amendment. Whether he had read the 19 th amendment at all is another question.
The behavior of the president can only be compared with the 'antics' of the obese cat in 'Tom and Jerry' cartoons where the foolish cat bungles everything by messing around. She runs atop the mountain and runs even passing it not realizing she is suspended in the air only to have a heavy fall when she stops. The actions of stupid Sirisena alias Sillysena are also akin to that.
---------------------------
by (2018-10-22 20:35:55)
We are unable to continue LeN without your kind donation.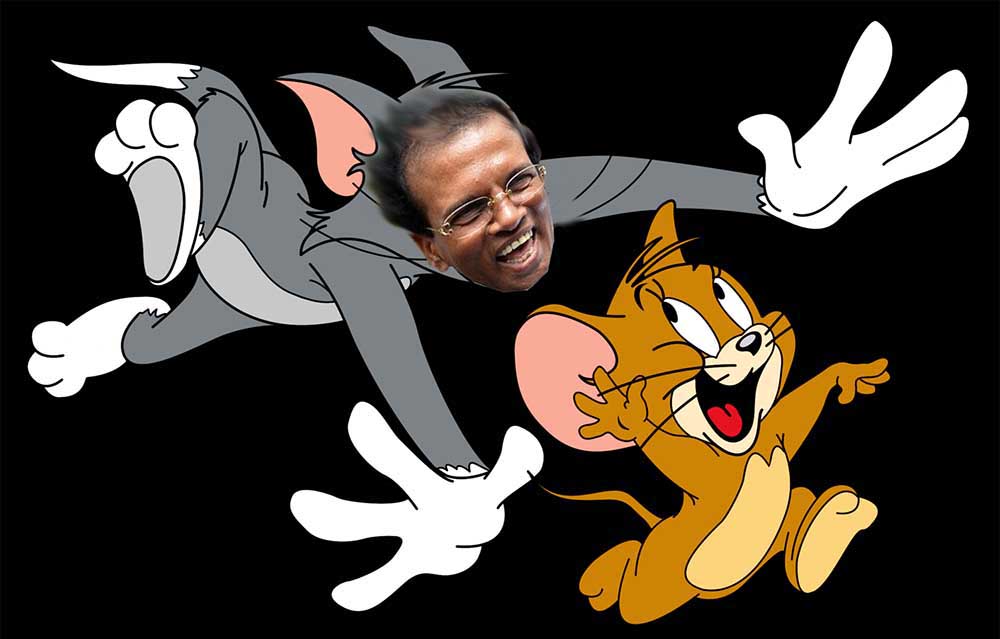 Leave a Reply