Everyone agaimst to the statement made by Defense Secretary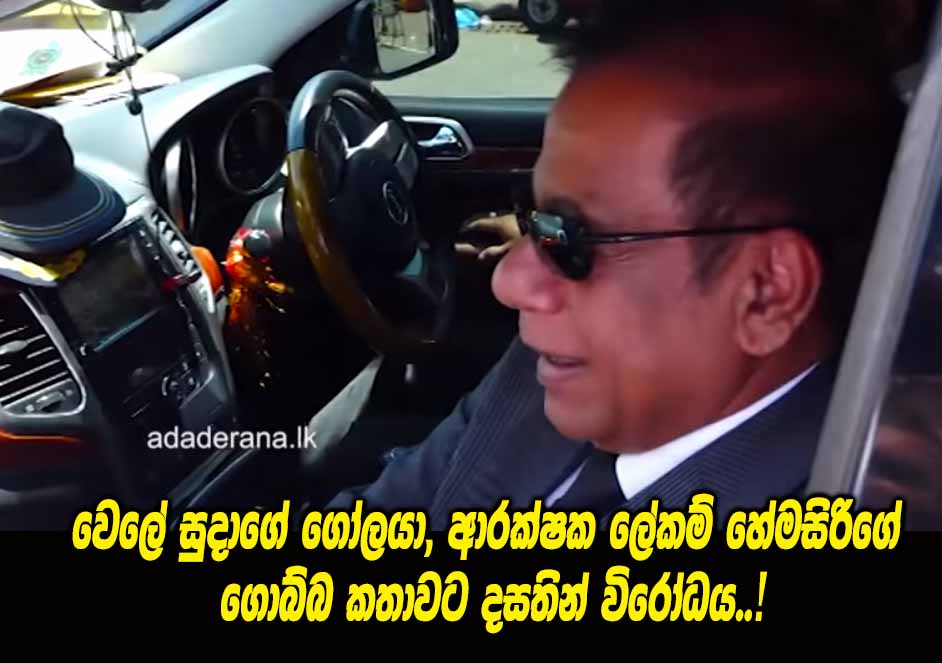 (Lanka e News - 24.April.2019, 3.30PM) People of Sri Lanka learns that president Sirisena's fourth defense secretary Hemasiri Fernando should resign from his post and leave the country for giving an idiotic statement before a foreign media without taking any credible action to prevent the brutal attack of the terrorists despite getting information just before ten minutes of the attack which caused 321 deaths and 620 wounded. From the statement this idiot gave one can comprehend that he is with zero knowledge of defense and national security.
When the foreign reporter inquired about tourist hotels this idiot defense secretary said that they did not provide security for hotels even during war times because hotels are profit making companies and they should deploy their own security and the government will not provide any security for hotels even in future.
It's amazing that he made these statements not before the local reporters but before a foreign reporter. The serious concern is if a countries defense secretary is making such a foolish statement, the foreign countries would assume that it is a statement of the government and not his personal opinion. From that idiotic statement the foreign countries would never trust our country and our security.
The countries economy is just starting to breathe following the October 26th political conspiracy. Following this brutal explosions the tourist industry of the country is at its last stage of death, at a time when foreign tourists starting to some and following this idiotic statement of the defense secretary the tourist industry have to find its own coffin. The government needs to remove such idiots from top positions who speak without response
When the foreign reporter questioned why you couldn't give security to churches despite information this lunatic defense secretary said how we can give security to all churches. We received information but we never thought the terrorists would do such a large attack. We thought there would be isolated incidents here and there. It appears that this defense secretary is an illiterate person as a nincompoop who knows nothing about criminal and preventive defense.
Although Lanka e News reported with photograph that this defense secretary Hemasiri Fernando was in associate with the drug kingpin Wele Suda, the government did not take any notice of that. From the yesterdays statement the defense secretary has proved that he is a stupid fool.
If president Sirisena and his fourth defense secretary resign themselves and leave the country with the money they earned the people can find someone else who can save the country.
By a special correspondent
Translated by Robinhood
videofootage below
---------------------------
by (2019-04-24 11:05:23)
We are unable to continue LeN without your kind donation.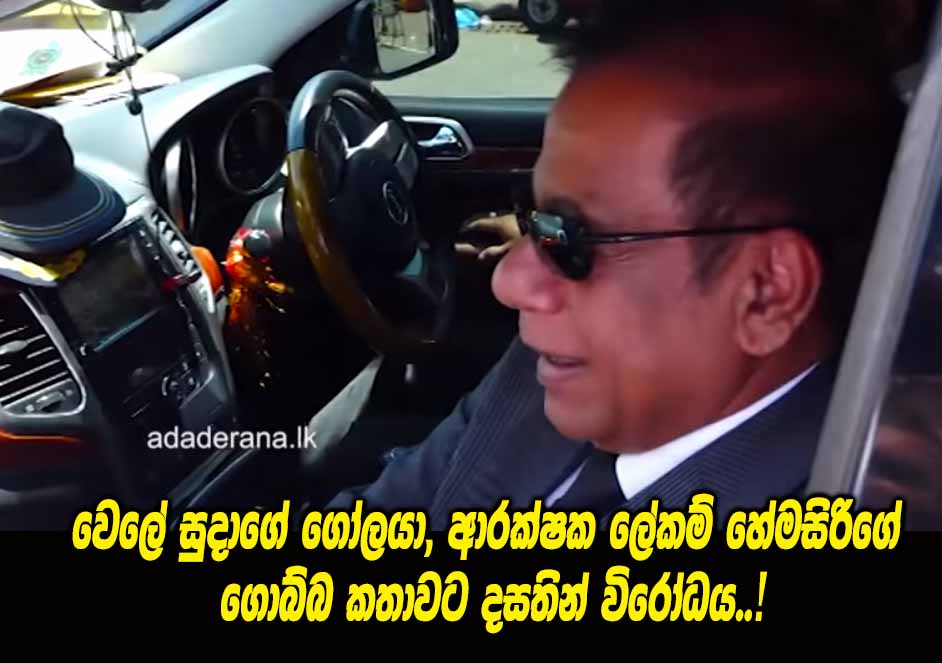 Leave a Reply