PM's successful meeting with BASL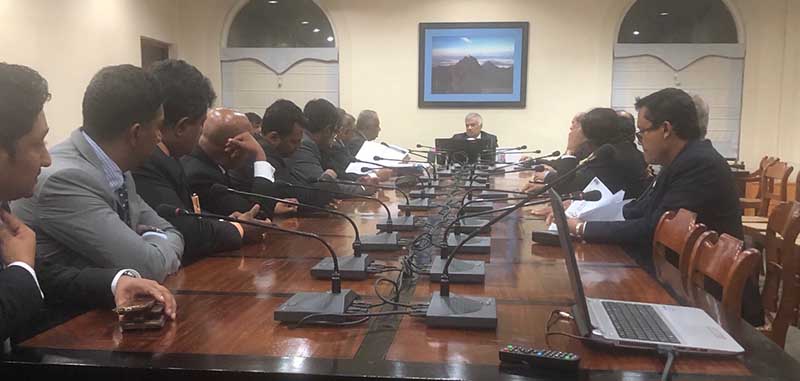 (Lanka-e-News - 18.July.2019, 2.45PM) A delegation of the Bar Association of Sri Lanka (BASL) today met with the Prime Minister Ranil Wickremesinghe last evening (17th July) at Temple Trees.
The PM assured the delegation that Government has not signed a SOFA agreement. With the United States.
Commenting on the meeting Prime Minister Ranil Wickremesinghe said:
"Had a successful meeting w/ the Bar Association of Sri Lanka. delegation. They sought clarification on SOFA, MCC and Land Bill. Explained there is no SOFA. they were pleased. Explained the MCC. Told them that the Land Bill is now at the Parliament .They will send their recommendations."
President of the Bar Association Kalinga Indatissa PC, Deputy President Shavindra Fernando PC, Secretary Kaushalya Navarathne AAL and other members of the Executive Committee of the BASL we're present at the meeting.
Foreign Minister Thilak Marapana PC, Justice Minister Thalatha Athukorale AAL, and Prime Minister's Secretary Saman Ekanayake and Director (Development Communications) Atte Prime Minister's Office Sudarshana Gunawardana AAL we're present.
---------------------------
by (2019-07-18 09:17:27)
We are unable to continue LeN without your kind donation.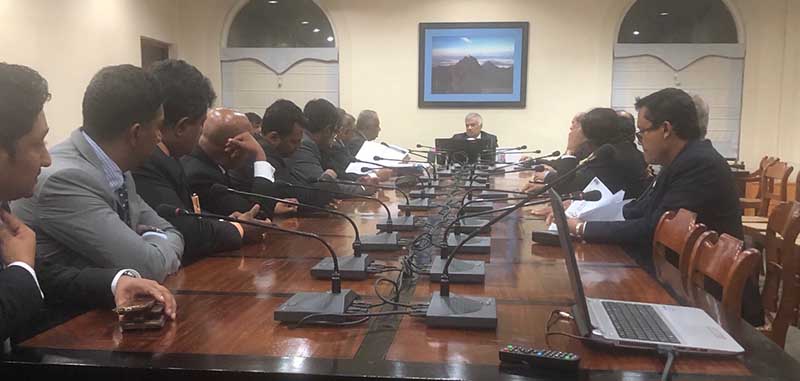 Leave a Reply