We have not decided to leave the Government -Dr Jayampathy.!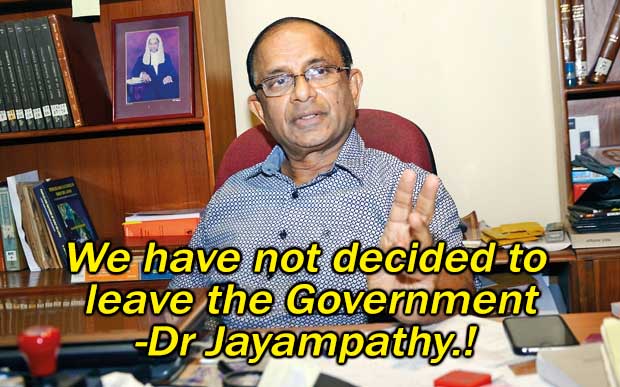 (Lanka-e-News - 29.Sep.2019, 8.15AM) My attention has been drawn to media reports on the decision of the United Left Front in regard to the Presidential elections. While the Central Committee decided to support Comrade Anura Dissanayake of the Jathika Jana Balavegaya, it also decided to request party supporters and the people to mark the second preference in favour of the strongest candidate against Gotabaya Rajapakse in order to defeat the threat of authoritarianism. The consensus was clearly to pursue both objectives with the same vigour. No decision was taken to leave the Government. On the other hand, the Party decided unanimously that I should continue to sit on the Government benches.
Please publish my comment as there have been media reports which did not give the complete picture and some reports said that the ULF has decided to leave the Government.
(Dr) Jayampathy Wickramaratne
Member of Parliament
National Organizer, United Left Front
---------------------------
by (2019-09-29 02:54:38)
We are unable to continue LeN without your kind donation.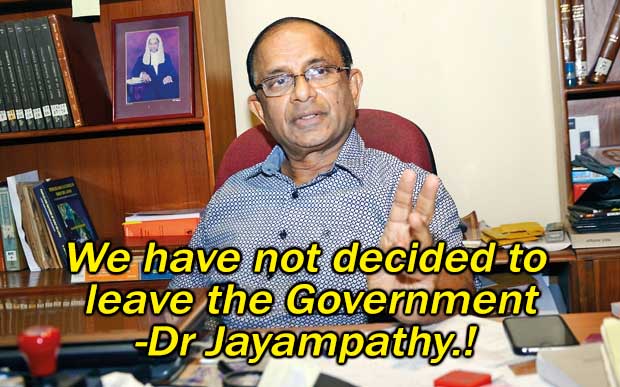 Leave a Reply