Bomb explosion in a Muslim area of the final rally tomorrow, a Monk would be killed in North and East .. !! A conspiracy by Gota's military wing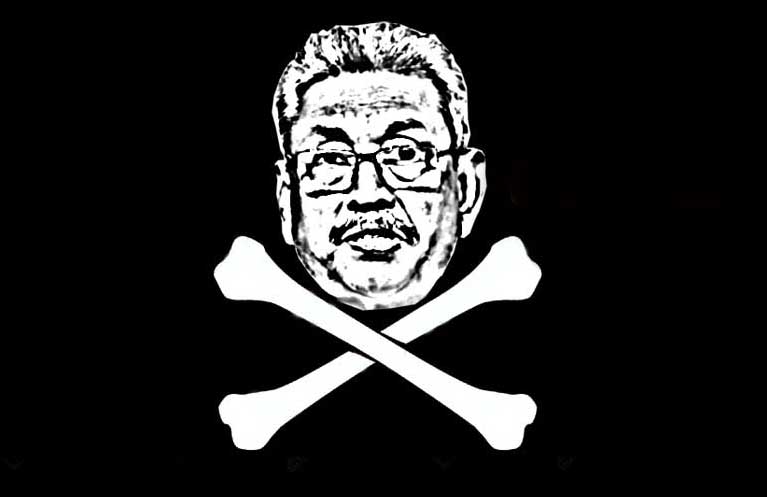 (Lanka-e-News- 12.Nov.2019, 9.45PM) Reports reaching us confirms that ugly Gota's illegal military wing is planning two conspiracies on the end of the presidential election campaign tomorrow. The first bomb is scheduled to explore in an election rally in an area where Muslims live.
Previous experience..
Bombs have already exploded on the final days of the presidential election campaign held in Sri Lanka. They have completely changed the election results. One was the bomb that exploded during the last campaign rally of President Gamini Dissanayake's election campaign held on October 23, 1994. In that presidential candidate Gamini Dissanayake and several other politicians were among the 42 killed.
Similarly, at the last rally of the UPFA held at the CMC stadium on the last day of the 1999 presidential election, a suicide bomber detonated targeting Chandrika Bandaranaike. Many people were killed and she incurred serious injuries to her eyes. At the same time a similar bomb was detonated at a final UNP rally held at stadium in Jaela. Major general Lucky Algama and others were killed. LTTE took ownership for those bombs but now there is no such terror groups existing except Zaharan's group. It was Gota who created and nurtured Zaharan and it was his supporters who are supporting Gotabaya today.
Target..
Three UNP rallies headed by Sajith were scheduled to hold tomorrow at three muslim areas such as Galle, Weligama and Colombo central. Another rally belong to Anura Kumara too were supposed to hold at Dharga town Beruwala. These four locations have become the targets of the conspirators.
Suresh Salley was brought down to the island for a successful mission In order to complete the mission Gota's main intelligence head Brigadier Suresh hey Salley is scheduled to arrive tonight. He was undergoing training in India and there is no special reason for him to come to Sri Lanka in a hurry. Lanka e news has revealed many times who Suresh Salley is. It was Suresh Salley who created Bodu Bala Sena, Shiva Sena and Zaharan's Thawheed Jamath following Gota's instructios. They were maintained by a secret account attached to the army intelligence.
A murder of a monk..
The second plan of Gota's illegal military group is to kill a monk or a group of monk residing in the North and east. It was also planned to to imply as a terror activity.
The conspirator's objective is to gain more Sinhala votes by carrying out those operations, provoke the Sinhala Budddhists and to minimize the minority votes by blocking them to come to polling booths. Minority votes are more towards Sajith Premadasa
Lanka e news urges all political leaders as well as the heads of the security forces to be vigilant about these two conspiracies.
---------------------------
by (2019-11-13 16:37:11)
We are unable to continue LeN without your kind donation.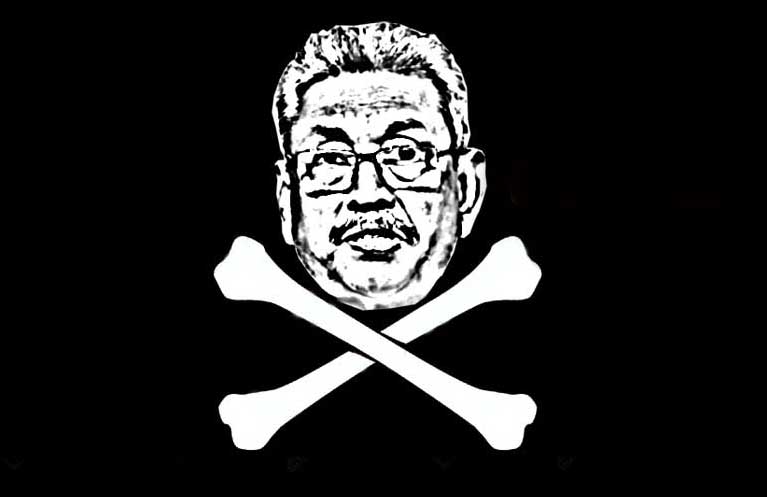 Leave a Reply