Ali Sabry is a liar . .!! Election commission does not have any of Gota's citizenship certificates .. ! What Ali Sabry showed to media is a forged passport . .! look at the evidence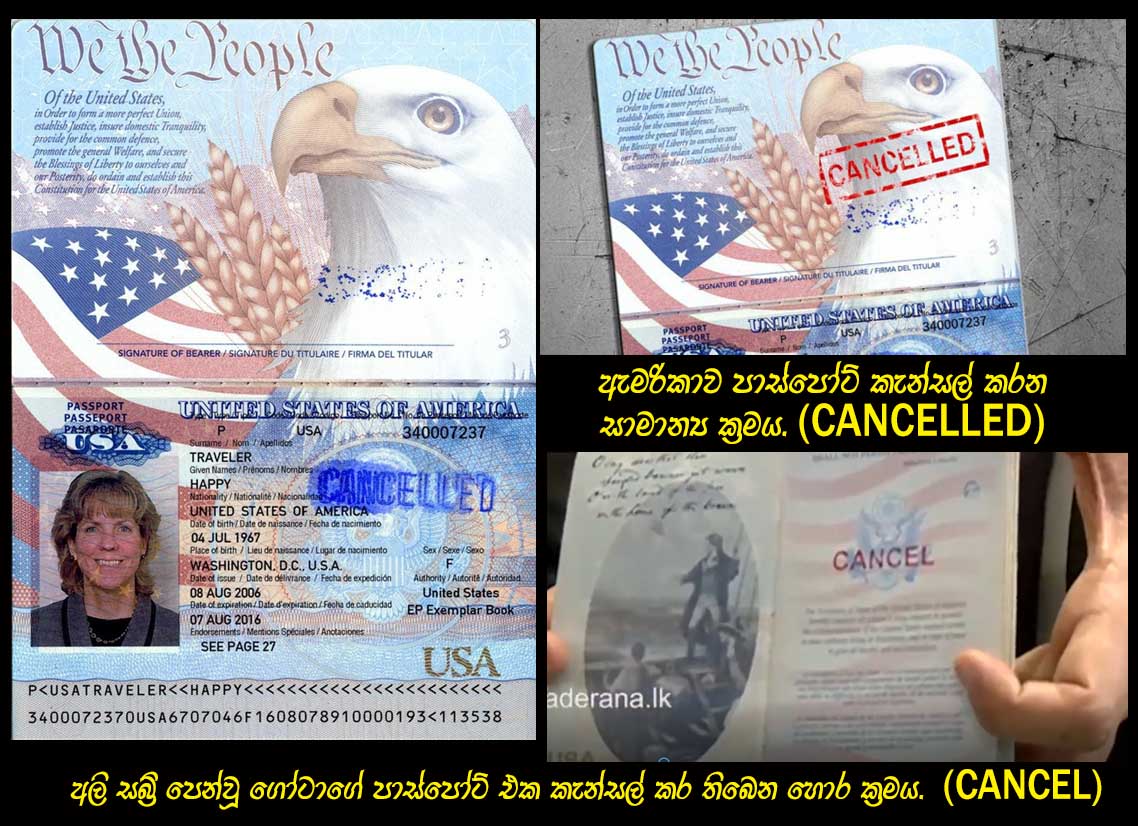 (Lanka-e-News- 13.Nov.2019, 10.45PM) The following picture of an original passport confirm the so called president counsels Ali Sabry's blatant lie of deceiving all Sri Lakans. Ali Sabri during a press conference yesterday showed the US passport of his client Gotabaya and said his client has legally withdrawn his US citizenship and his US passport has been canceled by the US embassy Colombo. The following are the two images of the two American passports. One can see how the US authorities normally cancel a passport by the seal "CANCELLED". In the next image all can see the forged US passport shown by Ali Sabry which has the seal "CANCEL"
During the same press conference Ali Sabry said another lie that they have produced all the relevant citizenship withdrawal certificates to the election commission. Ali Sabry said tht professor Hoole who was a member of the EC was also present when producing the documents. When the presidential candidate Milroy Fernando has inquired about this from the election chairman Mahida Deshapriya, the latter has said that no such documents has been received by the election commission. This confirms that presidents counsel Ali Sabry is a knave. Minister Mangala Samaraweera recently said that Ali Sabrys lawyer license should be revoked.

Due to false allegations by the Rajapaksas Lanka e-News Facebook page has been banned for a week, so we urge you to share this articles on their social networks as much as possible.
---------------------------
by (2019-11-13 17:18:07)
We are unable to continue LeN without your kind donation.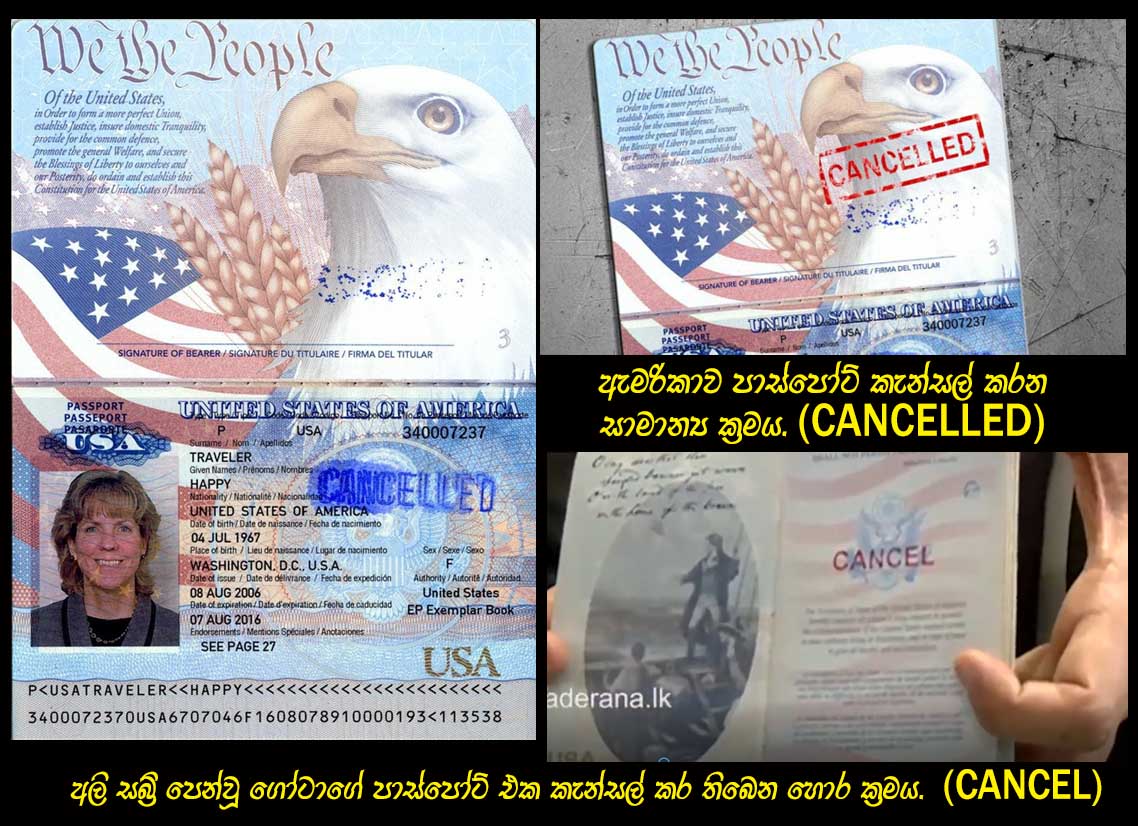 Leave a Reply