Another election result..! Gotabaya gets released from D.A. Rajapaksa museum case.!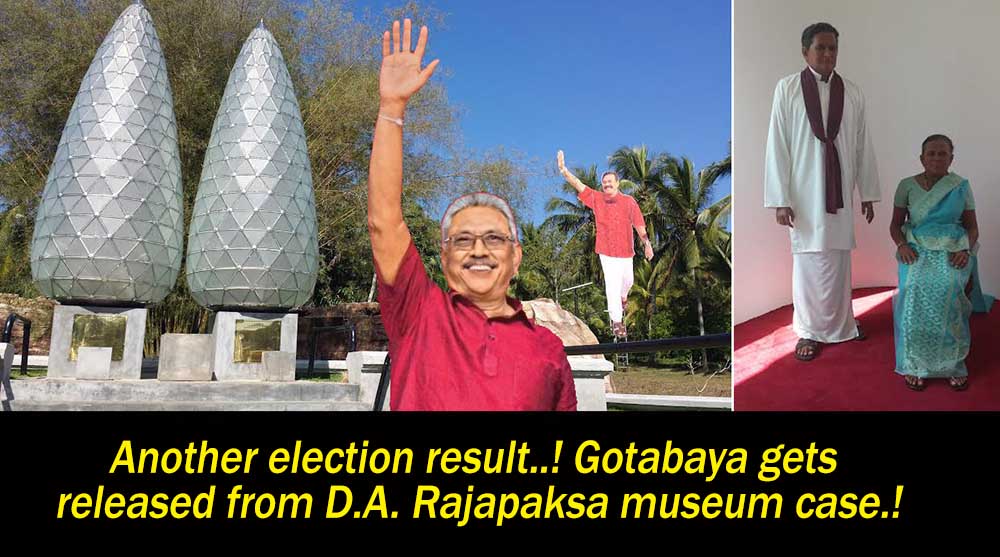 (Lanka-e-News 21.Nov.2019, 11.30PM) Releasing another election result, Gotabhaya Rajapaksa has been acquitted of all charges in the Madamulana Rajapaksa family grave tomb case filed by the special High Court today the 21st.
The case was called today before high court judges Sampath Abeyakoon, Sampath Wijayarathne and Champa Janaki by a motion presented by Gotabaya's lawyers.
Deputy Solicitor General Dileepa Peiris appearing on behalf of the Attorney General stated in court that there is no possibility to file a civil or criminal proceeding in court against the President under Article 35 (1) of the Constitution. Dileepa pieris urged the court to issue a release order by completing all the case against the first accused of this case.
Therefore the three bench judges decide to end the case and removed the travel ban and ruled to release his passport.
The court also ordered to grant bail and release the sureties who deposited bail on behalf of Gotabaya Rajapaksa.
The Deputy Solicitor General told the court that the action taken on behalf of other three defendants would be on the next proceeding. The case will be taken up on 9th January.
The case was filed against Gotabaya Rajapaksa who was the first accused among the seven accused, charged of misappropriation of Rs. 33.9 million of public funds for building the D.A. Rajapaksa commemoration museum in Hambanthota.
A seior lawyer told Lanka e news the case could be taken up again when Gotabaya loses his presidential immunity. However that would be decided when the other accused becomes guilty at the end of this case because Gotabaya is released from this due to this presidential immunity.
The people of the country knows that this case was dragged up to five years until Rajapaksas came back to power is due to the great service provided by the former justice minister Wijedasa Rajapaksa and the four supreme court judges who denied to hear this case by issuing injunction orders to the special high court which heard this.
---------------------------
by (2019-11-22 09:58:53)
We are unable to continue LeN without your kind donation.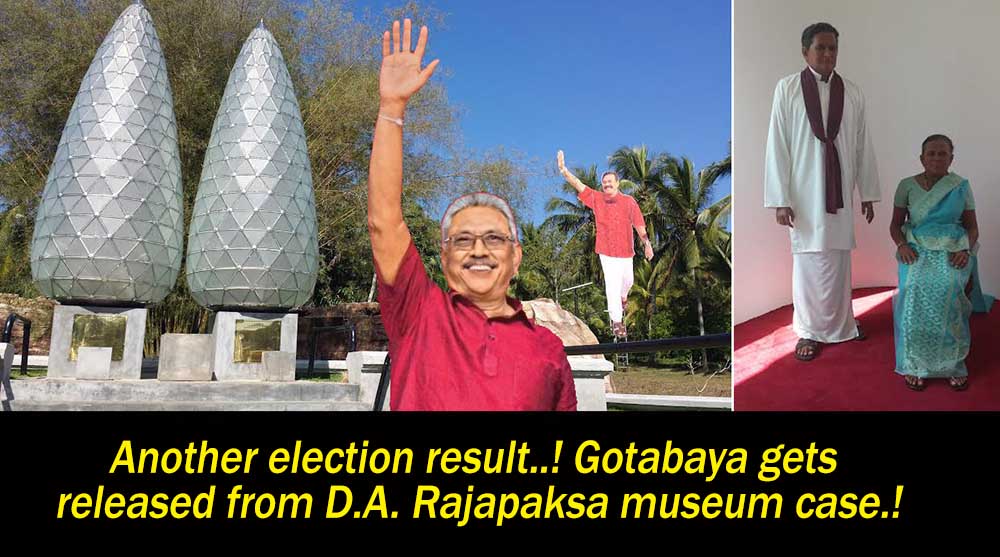 Leave a Reply