Gotabaya deploy forces around the country..!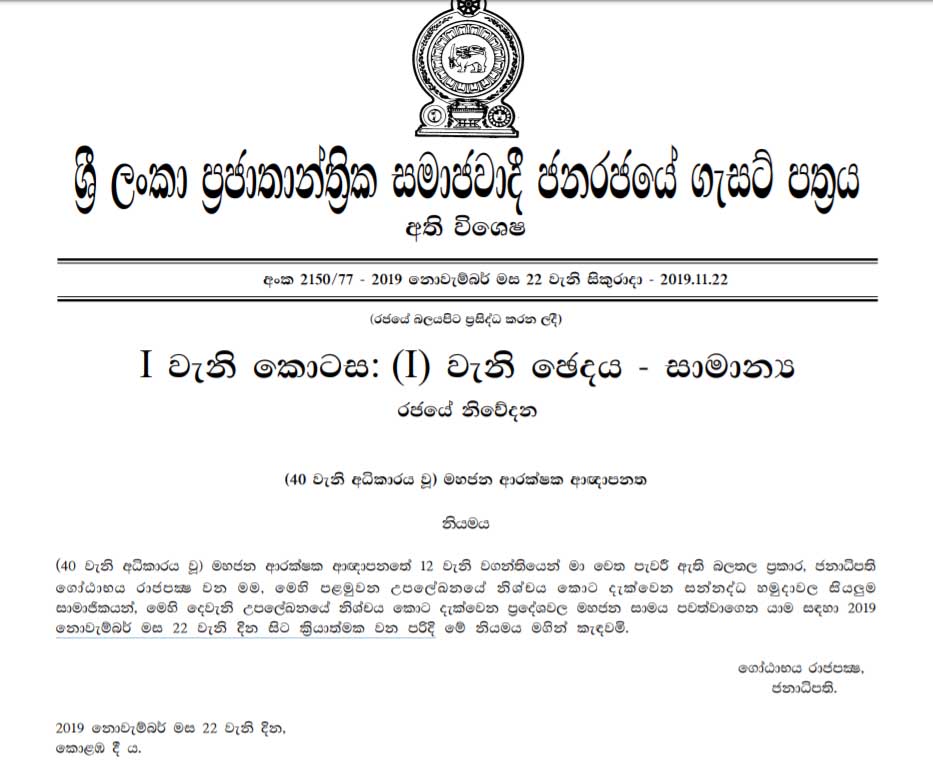 (Lanka-e-News -23.Nov.2019. 11.30PM) In accordance with the powers vested in the President by Article 12 of the Public Security Ordinance, all members of the Armed Forces have been summoned by Gotabhaya Rajapaksa with effect from November 22, 2019, to maintain public order in all districts of the country. A special gazette notification has been issued by midnight yesterday (22).
Peaceful people are wondering how the country has suddenly become so insecure that led to deploy all three armed forces throughout the country, even though there have been several Pohottuwa mob attacks targeting the people who voted for swan. Many commentators warned before the election that Gotabhaya would lead the country towards a military rule.
A photograph of the relevant gazette is shown below
---------------------------
by (2019-11-24 14:49:13)
We are unable to continue LeN without your kind donation.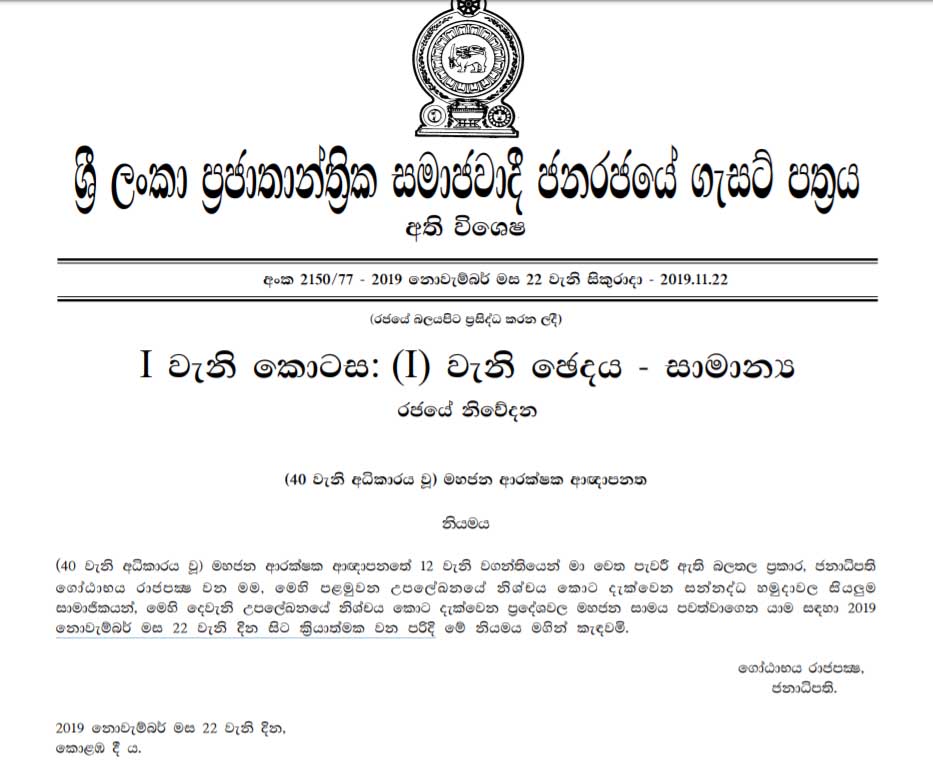 Leave a Reply