Before and similar to TID head Nalaka Silva was taken into custody, OIC CID Nishantha Silva flees the country with family in fear of life before arrest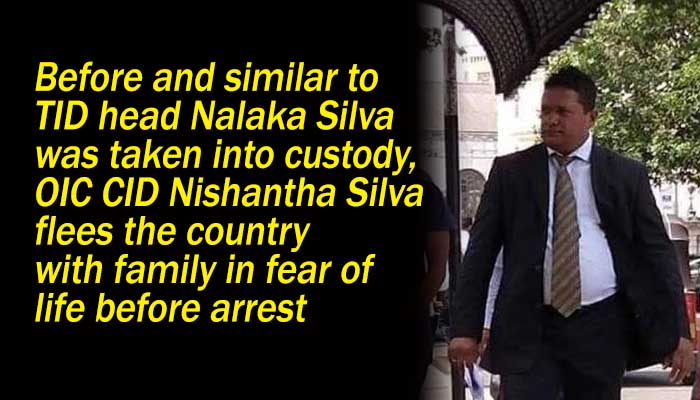 (Lanka-e-News -24.Nov.2019. 11.30PM) People who were infuriated by religious fanatics and racism, following three days an American citizen whose criminal charges were investigated before the judiciary, was made an executive president of the country, the latter who is implying starting to uphold the rule of law, while beginning to take revenge from the director CID Shani Abeysekara, OIC CID has fled the country with his family in fear of life.
TID Nalaka Silva was taken into custody by false allege, before the latter tried to arrest Saharan. Saharan and few others were under a defense ministry pay list. People who paid wages to Saharan created a room for Saharan and others to detonate suicide bombs. Knowing a similar conspiracy and his imminent arrest OIC CID Nishantha Silva has decided to leave the country.
News reaching us report despite his daughter's ordinary level exam scheduled on the 2nd of December the latter has decided to flee the country for the safety of his family.
Unofficial reports confirm, since only four months left for the retirement of senior DIG in charge of CID Ravi Senevirathne, he too has planned to retire before, leave the country looking for a job overseas.
Rajapaksa associates, before coming to power openly said they will stone the police officers to death who are investigating the crimes of the Rajapaksas. The new defense secretary appointed by Gotabaya too said the same. During a viyathmaga meeting the latter openly said all who supported the 19th amendment are traitors, those should not deserve a dignified death and they should be shot below the knee and die while dragging similar to 88/89 insurgency period.
A main election promise of Gotabaya is to create a law abiding country. However if the latter is going to take revenge from honest and loyal police officers such as Shani Abeysekara, Ravi Senevirathne and Nishantha Silva we could imagine the lawful country he is going to make.
---------------------------
by (2019-11-25 09:41:54)
We are unable to continue LeN without your kind donation.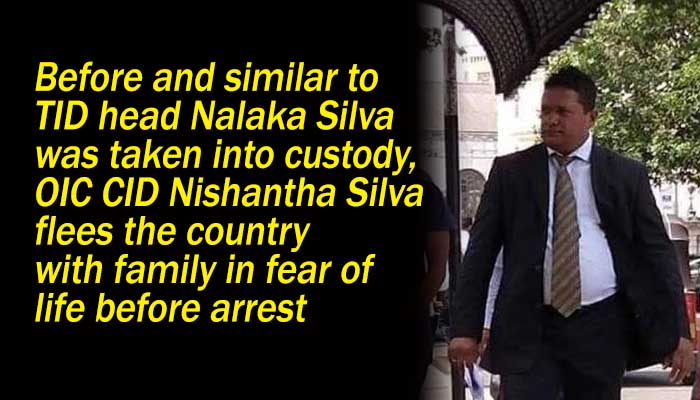 Leave a Reply