Police breaks into News Hub website for insulting Gotabaya..!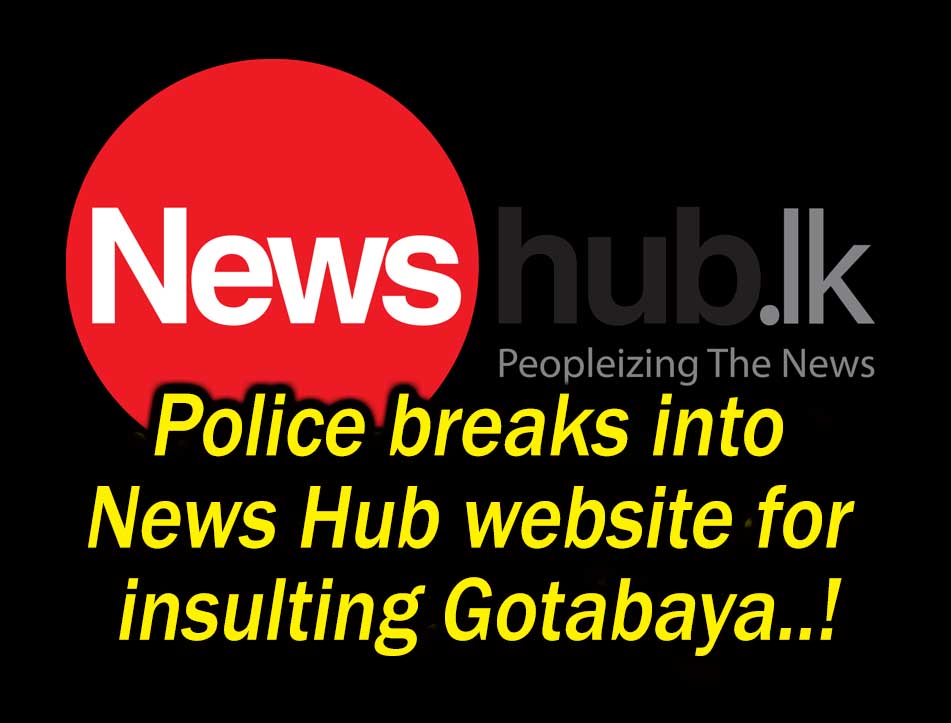 (Lanka-e-News -26.Nov.2019. 11.30PM) Today 26th morning the Mirihana Police have broken into a News Web site called 'News Hub' claiming that the website has published defamatory news articles against Gotabaya. The police have shown a court-ordered for the site inspection, but it was issued in 2018 and not remained valid until December 2019.
According to an official of News Hub reported Lanka e-News, two people with civil uniforms arrived at the building where the News Hub in Gangodawila was located yesterday (25th) by a motorbike and asked one of the occupants, where is the "B Team Pvt. Ltd." which does News Hub. When the person said he does not know, the latter has made a veiled threat, "Oh is that so, we know where it is and we will come back."
Today morning a team of ten police officers has arrived from the Mirihana police and said a complaint has lodged against News Hub publishing insulting news about Gotabaya Rajapaksa and wanted to do spot check. The police have shown an old warrant supposedly issued by the courts. The police team has stood till evening and checked all computers by typing the name "Gota" searching for malicious scripts but could not find. Later the police team has left the premises.
News Hub is a trilingual news and video production company. This incident is clear intimidating and threat to media institutions. They are so frightened that they have not even made any news about the repression of their institution.
These incidents were very common during the Rajapaksa period and many media institutions were burnt. During the period of good governance no media institution had been checked by the police.
---------------------------
by (2019-11-26 19:45:08)
We are unable to continue LeN without your kind donation.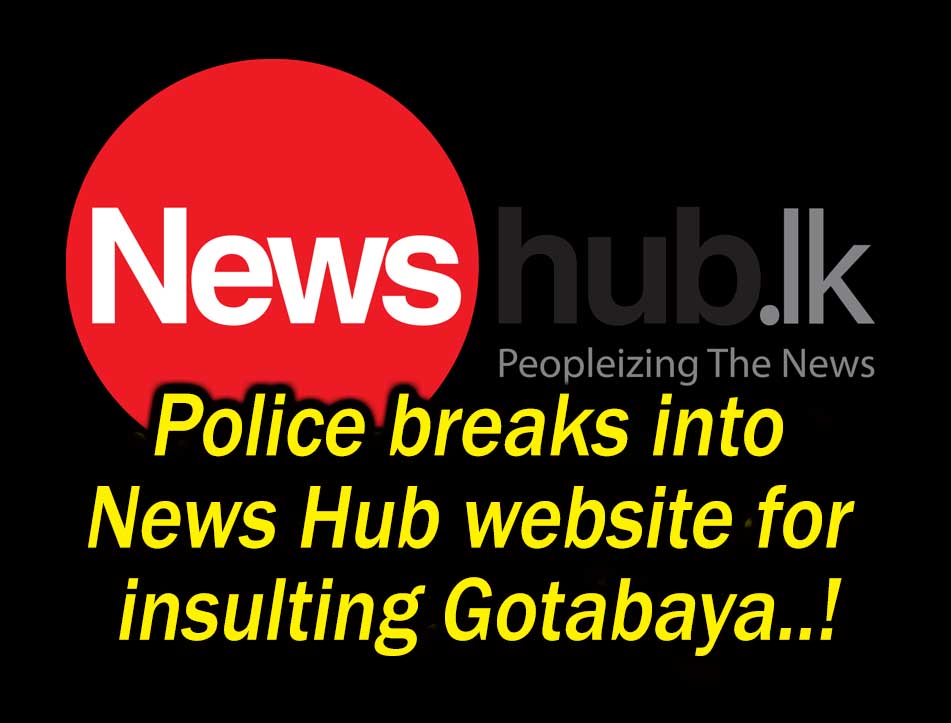 Leave a Reply