Gota's media hunt continues .. ! CID chase after announcer Danushka of "Leader alternate news and editors of "Voice Tube" tries to prosecute under ICCPR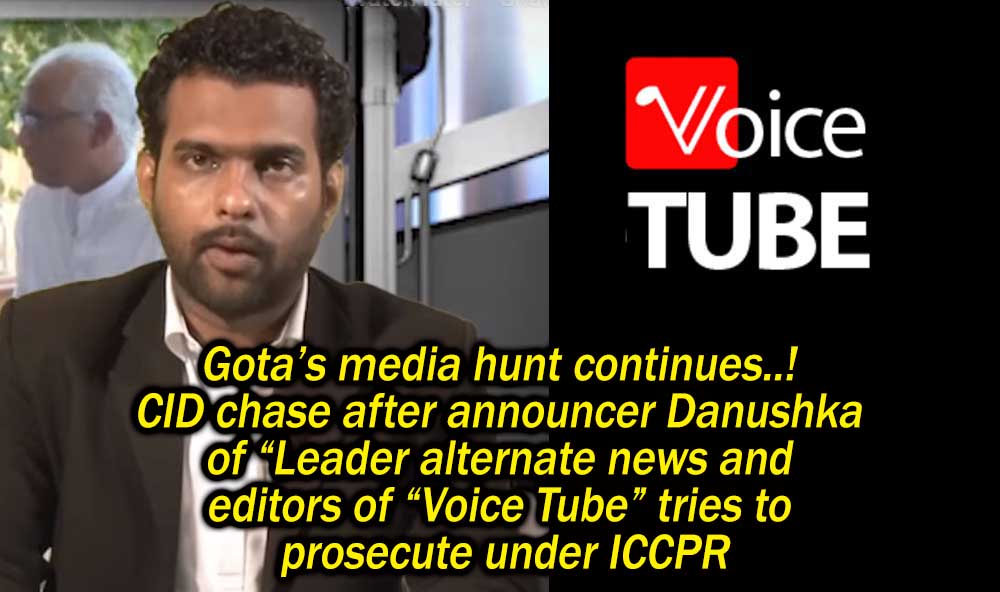 (Lanka-e-News -27.Nov.2019, 11.00PM) Another male journalist and a female journalist has been brought to the notorious 4th floor of the CID under the ICCPR Act today, after Gotabhaya's administration launched a media crackdown on the Rajapaksas, which broke into News Hub yesterday.

Lawyer Danushka Sanjaya, who presented an alternative television news series during the presidential election, was summoned to the fourth floor of the CID yesterday and questioned until 10 pm for portraying Gotabaya's photographs in the video footage of the Easter day bomb blast.

Charges are pending against him under the ICCPR Act. Editor Shaktika Sathkumara too was remanded without bail when charges are filed under the ICCPR Act.

Similarly, Ms. Thushara Withanage, the editor of the Voice Tube channel, has been asked to come to the 4th floor of the CID for questioning. She was in charge of two campaigns under the Ministry of Finance, for 'Enterprises Sri Lanka' and 'Gamperaliya'. She is to be questioned tomorrow.

It is learned that the intention of the Yankee administration of Gota is to teach other journalists a lesson by imprisoning lawyer Danushka and journalist Thushara under the ICCPR Act.

However, it is learned that the media institutions who brought Gotabaya to power have opposed this repression. The owner of a well-known electronic media that played a big part in bringing Gotabaya to power has said to his friend: "This idiot is going to repeat the same old mistake."
---------------------------
by (2019-11-27 21:00:47)
We are unable to continue LeN without your kind donation.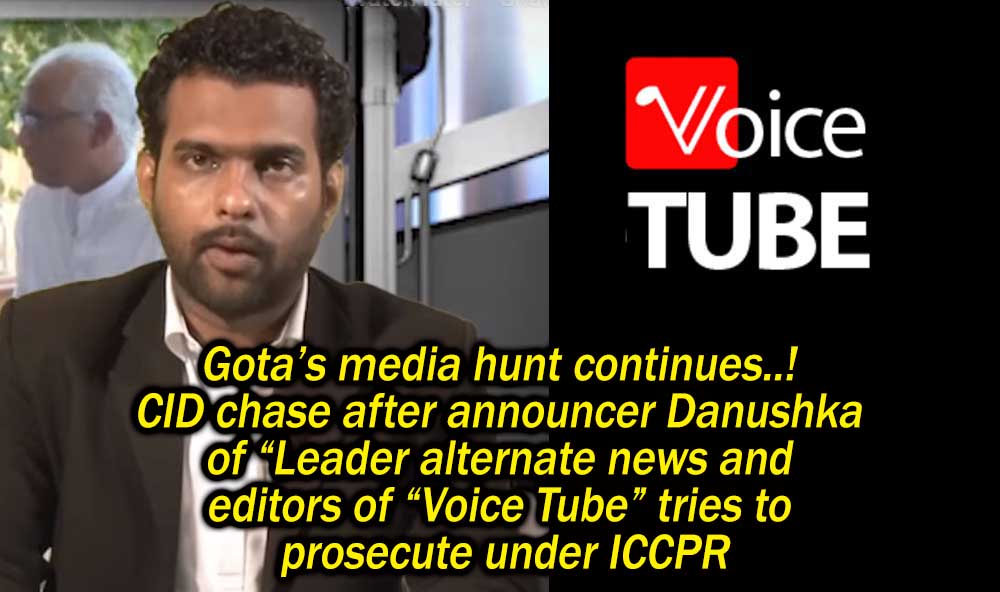 Leave a Reply