Disappeared police media spokesperson post haunts again..!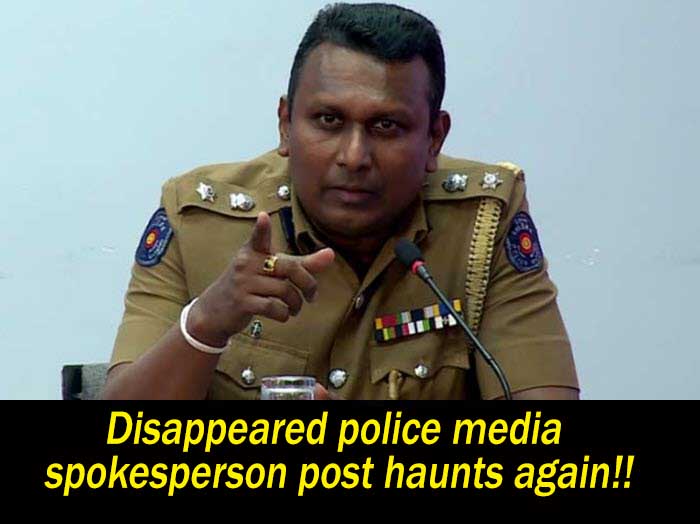 (Lanka-e-News -04.Dec.2019, 11.30PM) The national police commission abolished the police media spokesperson post of the police department held by police spokesperson SSP lawyer Ruwan Gunasekera and made him the director of police legal division on the 2th of last month.
Senior Superintendent of Police Ruwan Gunasekara was permanently appointed as the Media Spokesman of the Police Media Division in March 2015.
Since then, he has been giving coverage to all media institutions around the country about crimes, accidents and special security arrangements. The police team attach to the media division send all news through emails to all media. It was a 24 hour service division and around 60-70 police officers were working.
The media unit which provided all information for the last presidential election suddenly became quiet since the dawn of November 27th for the order of defense ministry. Police media division was informed all news given to the media in future is assigned to the defense ministry. Accordingly, the Ministry of Defense was vested with the powers to release information and from then the Police Media Division did not release any information to the media. This is a kind of media suppression. Meantime the acting IGP C.D. WIckramarathne requested the national police commission to attach the police media spokesperson the police legal division. On the 28th of last month the police commission gave its approval by abolishing the police media spokesperson post.
After three days of abolishing the police media spokesperson post has started to rise again. That was on the 29th night 11.15, a press release was sent with the sign of SSP Ruwan Gunasekara to all media about the abduction of the lady working at the Swiss embassy stating that there is no CCTV footage about the abduction but investigations are continuing.
On the 30th of last month police media division released a letter to all media in the evening at 6.15pm that the news about the detention of beggars in a camp in Kurunegala is false. Thereafter again sent news to all media on the 2nd briefing that police are not cleaning the roads but it is only a monitoring process.
On our inquiry into the receipt of three news reports from the abolished police media division revealed that the Presidential Secretariat has informed to the police media division to forward these three news items to all media institutions.
A doubt has risen among the journalists does this imply the police media division would become white in future?
Shanika from Aythiya
---------------------------
by (2019-12-05 13:19:24)
We are unable to continue LeN without your kind donation.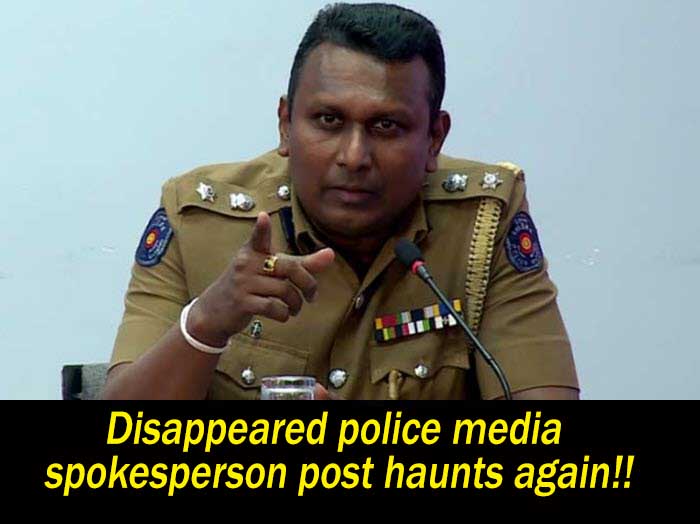 Leave a Reply