Law gone to dogs, instead of Champika driver his mother wife and infant abducted..!! (Video)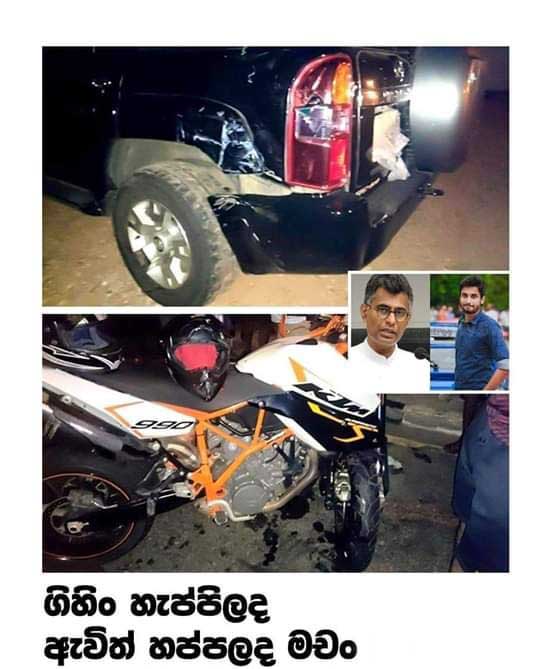 (Lanka-e-News -16.Dec.2019, 11.30 PM) Following Gotabaya Rajapaksa became the president, the country has plunged into a lawless state. Instead of taking Champika Ranawaka's driver Dilum Thusitha Kumara, his mother, wife and his infant reported to have been abducted. The abduction has been carried out at 12.45 pm last night by a police constable named Meththananda bearing vehicle number 64-8736 from their house situated in Galle Imaduwa. The abductor has brought the abductees near the house of Champika Ranawaka and parked the vehicle until Champika's driver come to meet him in the morning.
When attorney at law Shiral Lakthilake the former coordination secretary of the former president saw this incident and made public the abductor has taken back the abductees and dropped them at home in Galle.
The witch hunt against Champika is a lawsuit already ended by imposing a fine to the driver. One offense cannot be prosecuted twice. Until today no warrant or legal action has been issued to Champika or his driver. However a travel ban has been issued from the courts. The following are the pictures taken after the accident.
Below is the statement given by Dr Harsha De Silva exposing the seriousness of the incident
---------------------------
by (2019-12-17 00:53:34)
We are unable to continue LeN without your kind donation.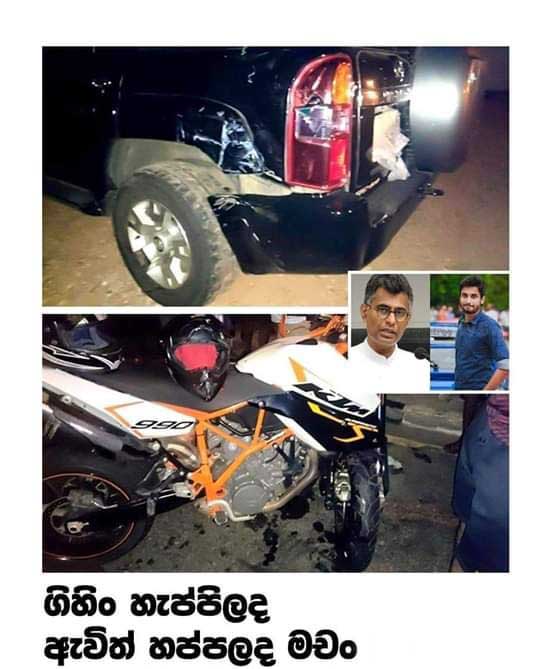 Leave a Reply