Athuruliye rathana once again start his religious racist hatred against Muslim..! brings a private bill..! reminds Hisbullah again !!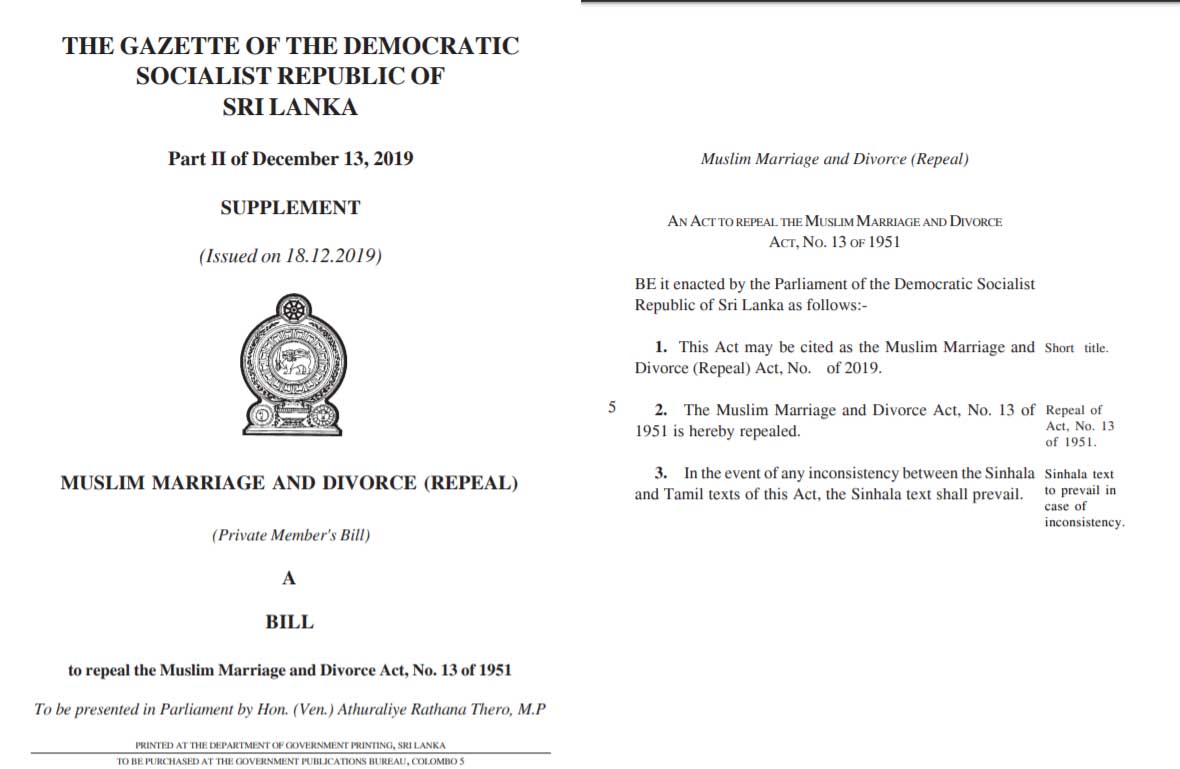 (Lanka-e-News -22.Dec.2019, 8.30 AM) Athuruliye Rathana has once again started his religious and racial extremism aiming to win the coming general election.
Accordingly, he has presented a bill to repeal the Muslim Marriage and Divorce Act No. 13 of 1951 as a Private Member Motion. The gazette notification on this has been issued on the 18th. (Below is the relevant gazette notification) The Rajapaksa's doesn't have a majority in the current parliament. However it is clear this private bill is produced not to adopt.
At the same time, Athuraliye Ratana, who had closed his mouth over Hezbollah's support for Gotabaya in the last presidential election, recently went to the FCID and CID, demanding that Hezbollah's Batticaloa campus institute investigation the matter, gaining massive media coverage. He said the Batticaloa Campus is illegal and would be taken over by the government.
---------------------------
by (2019-12-22 03:21:39)
We are unable to continue LeN without your kind donation.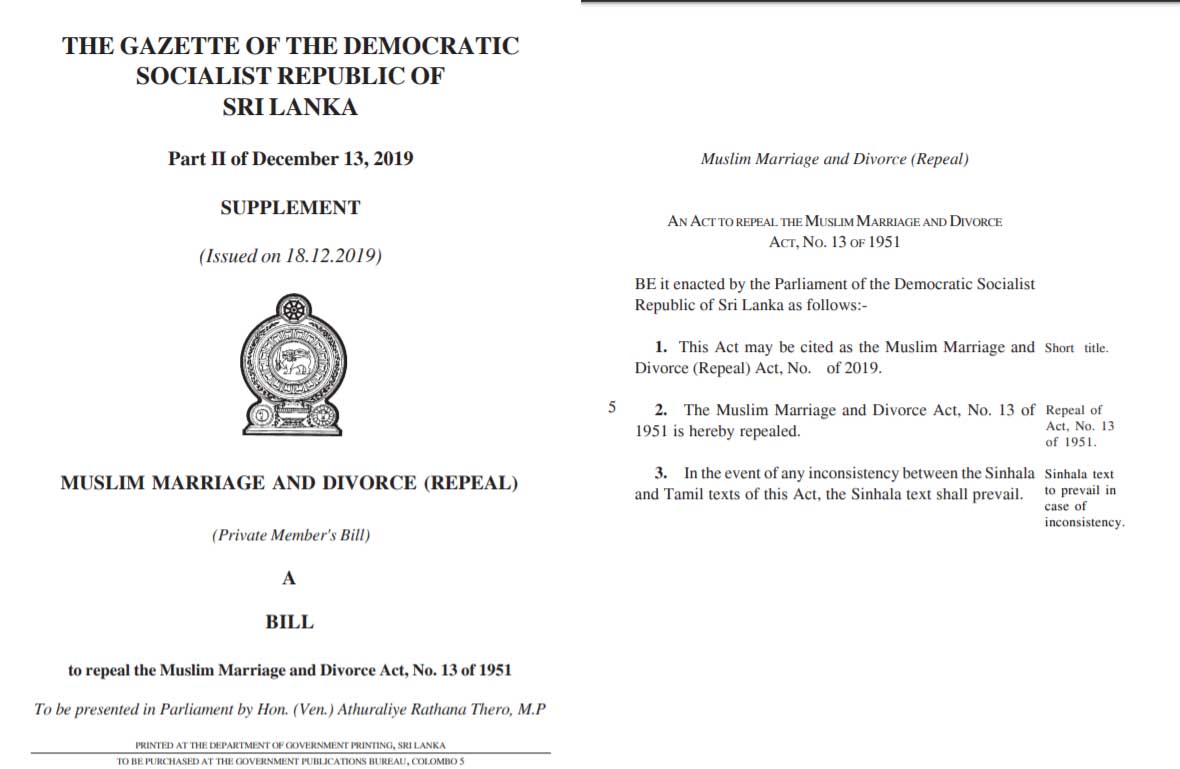 Leave a Reply