Jalani plunders election money and buys properties, here's the proof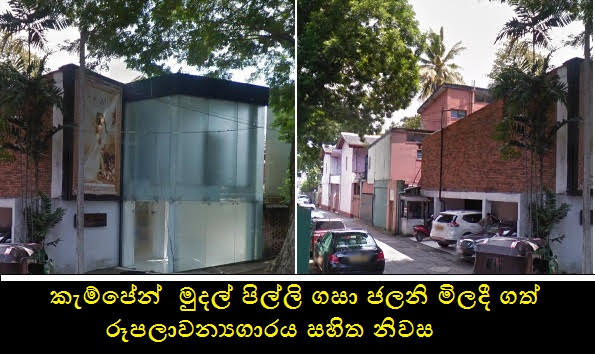 (Lanka-e-News -22.Dec.2019, 8.45 AM) There are many first ladies who abused political power. Lady Imelda Marcos of Philippine is one such. "I dodnt have 3000 shoe pairs, I only had 1060, Even if I win or lose I will go shopping" said Imelda Marcos in a press briefing. There are many first ladies who went for shopping despite win or lose. One such lady who was born in Sri Lanka has broken even Imelda's record.
Sajith appointed his wife Jalani to collect cash funds received for elections. More funds were directly received by Jalani. Apart his residence it was Sajith's Vahaull street office reserved for this transactions. Jalani's siblings group, too were there to manage this bulk of funds received.
Finger print access locks were fixed to Jalani's Vaxhaull street office . Those rooms were opened only to prince's who brought ready cash. Despite large funds received Vahaull street was full of pandemonium and chaos. Donors who worked for credit fought with each other. Despite funds received Sajith always lamented as out of money. Although people didn't ask directly from him but thought without money why the hell he became the presidential candidate?
Sajith's sister Dulanjalie revealed an implausible truth about Sajith's funds. Dulanjalie lamented this to one of her friends. According to Dulanjalie, Jalani has spent nothing on Sajith's presidential campaign. Since Sajith was on post won mentality that he did not think much about the advertising campaigns.
Jalani who plundered the election money has bought properties all over the country. She has bought one of her beauty solon out rightly. Jalani who plundered the money made a wonderful story. She said it was Ranil who plundered the money with Nalin Bandara.
Finally Sajith who god saddened over his wife's theft isolated himself. Sajith who could not say that his wife plundered Rs. 260 million, said that he owes Rs, 260 million. He said he is deprived of politics. Every scapegoat knows that he cannot demand the money given for election campaigns. Therefore the owing story is false. Meantime anyone who is deprived of politics would not cry demanding the party leadership.
From Jalani who plundered election money anyone could imagine the fate of the country if Janlani becomes the first lady of the country. Sajith who was clumsy until his wife plundered the money, could imagine the future of this country if Sajith becomes the head of the state, in short Sajith has proved that he is a person not beyond his worn out slippers and attendant suit.
Following is the picture of Jalani's beauty salon she bought
Keerthi Rathnayake
Former army intelligence officer
---------------------------
by (2019-12-22 03:25:28)
We are unable to continue LeN without your kind donation.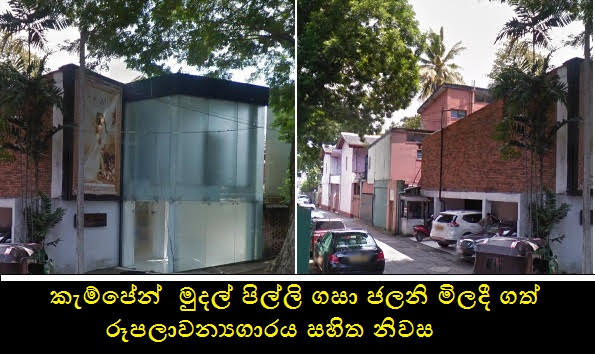 Leave a Reply