Two more former ministers who criticized Rajapaksa's are under witch hunt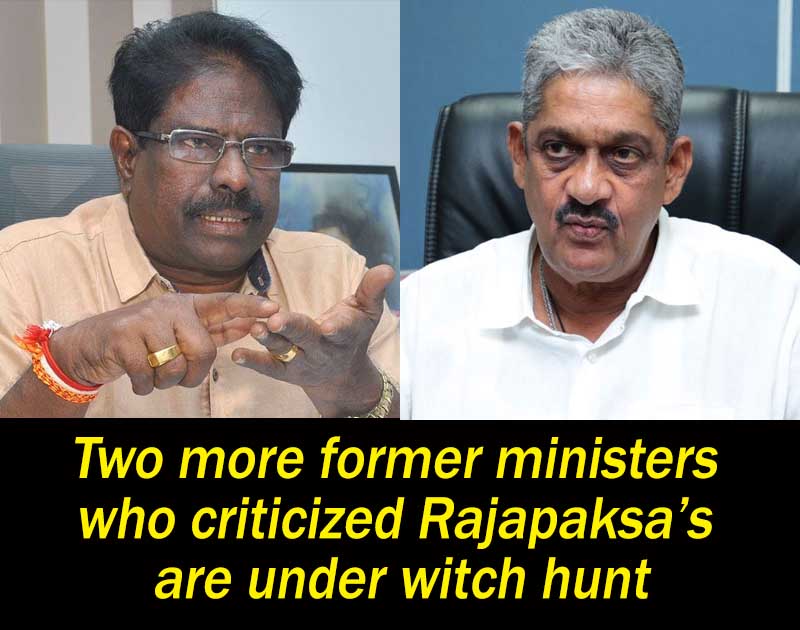 (Lanka-e-News -22.Dec.2019. 4.30PM) Gotabhaya's extremist government is preparing to hunt down another two former ministers of the previous government, whom severely criticized the Rajapaksa family, reports say.
Former ministers Field marshall Sarath Fonska and Vijith Vijithamuni Soysa are the two ministers. Both were strong speakers on the Swan stage during the last presidential election and have been heavily critical of the Rajapaksa family both before and during the election. Vijayamuni Zoysa would be hunt, claiming that he had committed an irregularity in importing and distributing 80 jeeps to the island's wildlife offices during the Rajapaksa regime.
When Lanka e News contacted Vijayamuni Soyza, he said that the selection, import and distribution of these vehicles was done solely by Basil Rajapaksa and he had to sign the relevant cabinet paper. Vijayamuni Soyza said that it would be good if a lawsuit is filed about this so that he could prove Basil's character in courts. He further said he cannot be intimidated by showing prisons.
Field Marshall Sarath Fonseka too will be hunt down by reviving an old case which was closed. That is about possessing some money which was donated for his presidential election in 2010. Although the case was closed, due to the conflict of Fonseka and then justice minister Wijedasa, the latter did not release the money. Later despite many requests made to justice minister Thalatha, she too dragged the situation without releasing the money. The reason for this was that Fonseka was an anti Sajith at the beginning and Thalatha was a pro Sajith. Since the money is in the possession of the courts, Gota extremist government is going to revive the case by exploiting the situation.
It is well known fact that after contesting the 2010 presidential election with Mahinda Rajapaksa, government imprisoned Fonseka illegally making false allegations.
In order to create and file charges against the two former ministers the Attorney General department is working day and night these days. It is significant that in Gotabaya government it is the new Attorney General Dappula who leads all investigations and not the Police.
Lanka e news had earlier warned about the arrest of Champika and Rajitha in advance and they are becoming true.
---------------------------
by (2019-12-22 11:05:37)
We are unable to continue LeN without your kind donation.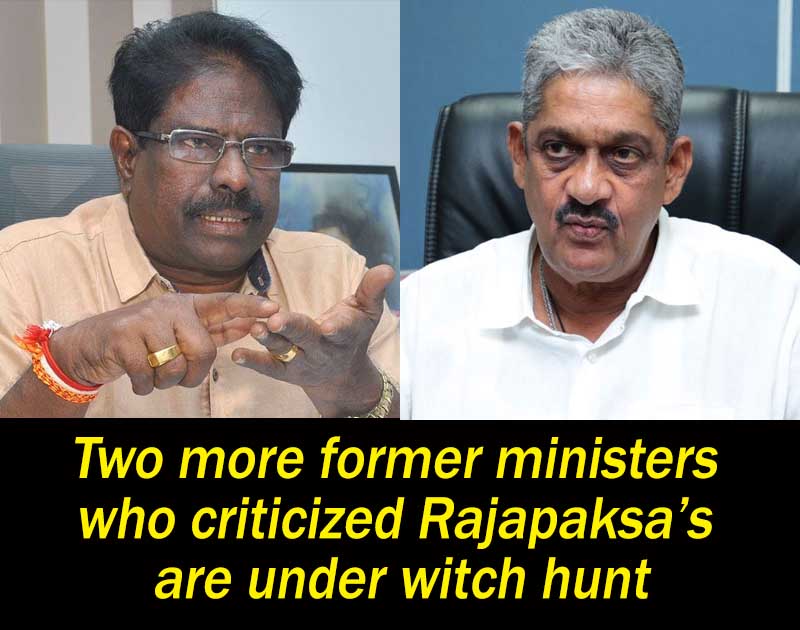 Leave a Reply