Former President Sirisena is to be arrested for not preventing the Easter bombing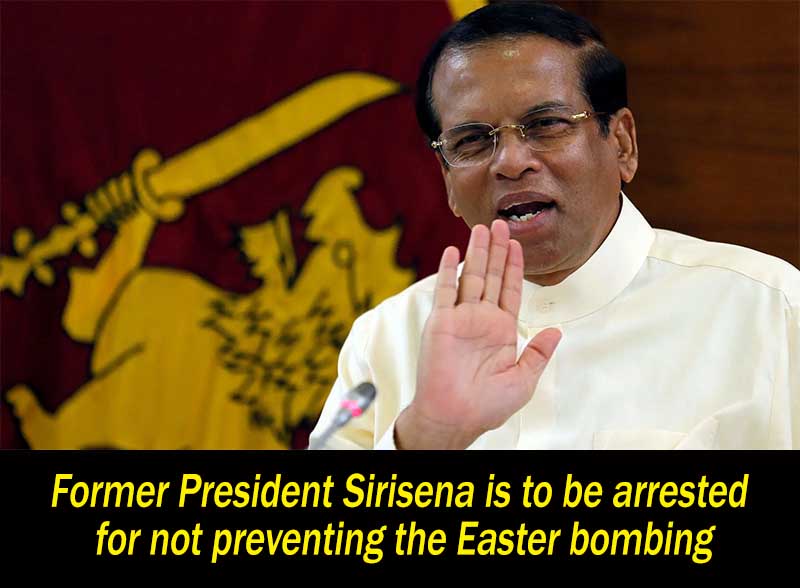 (Lanka-e-News -24.Dec.2019. 8.05 PM) According to Lanka e news, Former president is likely to be arrested for not preventing the Easter day bombing despite information's received prior to the bombing.
As a preliminary step, Colombo Additional Magistrate Priyantha Liyanage yesterday 23rd issued notice to Maithripala Sirisena and former Prime Minister Ranil Wickremesinghe to make statements to the CID on charges of dereliction of duty and criminal charges of permitting for the killing of 250 people.
Sirisena who knew he is going to get arrested visited Temple trees and discussed with premier Mahinda Rajapaksha.
On April 4, 10, 16, 20 and 21, India had notified the then head of State Intelligence Service, Nilantha Jayawardena, about the Easter bombings.
The head of state intelligence is directly responsible to the president. Nilantha Jayawardena who did not say that he informed President Sirisena about this before the parliamentary select committee which probed the Easter day bombing is now saying that he informed President Sirisena.
Sirisena, however, knew in advance of the bombing and was waiting in Singapore for the bomb blast. Even his statement in parliament confirms that he was aware of it before the bombing.
Sirisena who did not summon the Prime Minister, Deputy Defense Minister or the Inspector General of Police (IGP) to the Security Council but summoned the members of the opposition like Thilanga Sumathipala and Mahinda Amaraweera.
Chief of TID (terrorist investigation department) Nalaka Silva who obtained a court order to arrest Saharan before the Easter day bombing, was arrested and remanded by Sirisena on false charges that Silva has conspired to kill him.
If Maithripala Sirisena is arrested for not taking action to prevent the Easter bombing, only a few members of his family will object.
---------------------------
by (2019-12-25 04:44:29)
We are unable to continue LeN without your kind donation.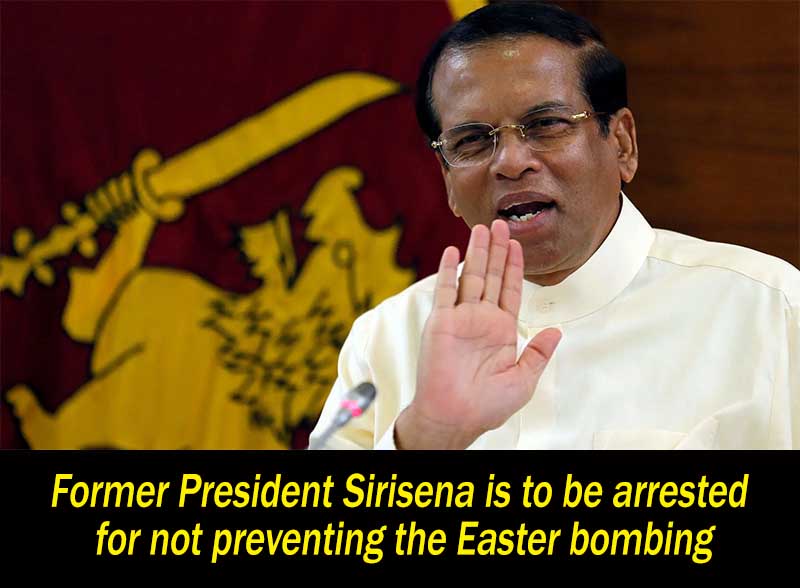 Leave a Reply