Was Supreme Court Judge Prasanna Jayawardena, poisoned? Death is suspicious..!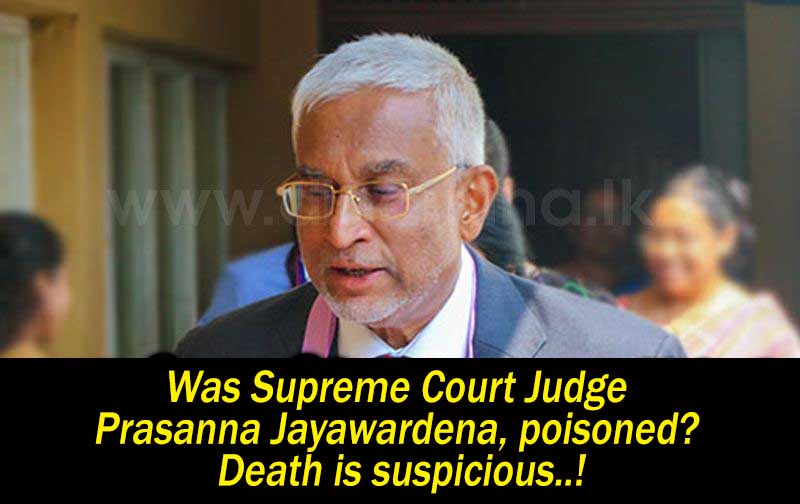 (Lanka-e-News -25.Dec.2019. 10.35 PM) People in the judiciary circle say that it is suspicious about the sudden death of the Supreme Court judge Prasanna Jayawardana.
He was 63 years, sporty and a healthy person who gave righteous judgments in the Supreme Court. He was affected by a normal fever for which he has not taken any antibiotics. However due to the sudden increase of his illness he was admitted to the ICU. Doctors have said he was suffering from leukemia a blood disorder which turns red blood cells into white. Following his admission to the ICU he has died within a day.
People in the judicial sector say that this cannot be happened. It is very abnormal that a person of 63 years to be affected by leukemia. Leukemia is not a disease that causes overnight death.
An incident in the UK
Recently few similar unnatural deaths happened in the UK. That was few Russian army heads who took political asylum in the UK. It was believed that Russian spies have applied some radioactive poisons to their bodies. The radioactive poisons are not visible to the naked eye. You need special camera equipment to see them. One person was killed by touching radioactive poison which was applied in the handle of the door. Following touching the handle of the door few minutes later he became paralyzed and found dead. When he was taken to the hospital, no definitive diagnosis was found but a blood change was appeared. He has died of a kidney failure. The Scotland Yard police detectives were able to disclose the death following investigations. Last year after eight years of trial he has given a judgment against the Russian president Putin for a murder. Putins and Rusputin of Russia are very famous for poisons.
Therefore immediate investigations should be carried out to probe any radioactive poison was transplanted into Supreme Court judge Prasanna Jayawardena's body by some powerful group. The investigations should be carried out by experienced professionals not to be manipulated by thieves' mother.
Putin, Russia, was one of the few leaders who greeted Gotabhaya Rajapaksa after he became the president.
---------------------------
by (2019-12-25 17:14:20)
We are unable to continue LeN without your kind donation.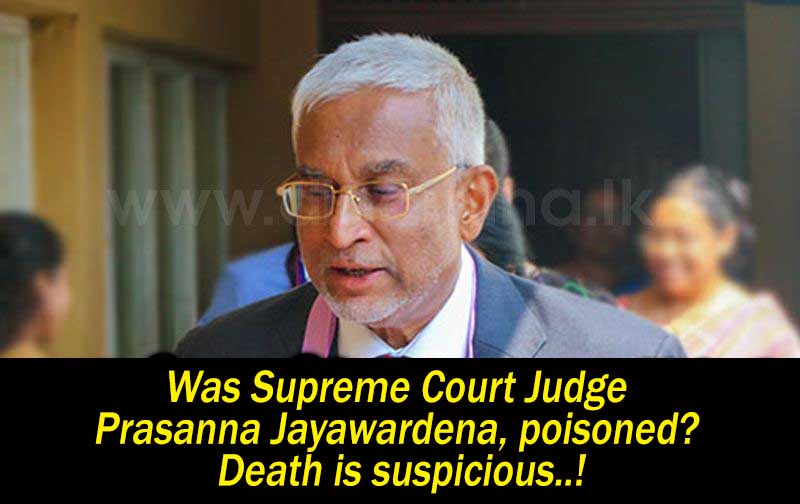 Leave a Reply