Gotas impotent government, start its witch hunts against Rajitha who is hospitalized..!!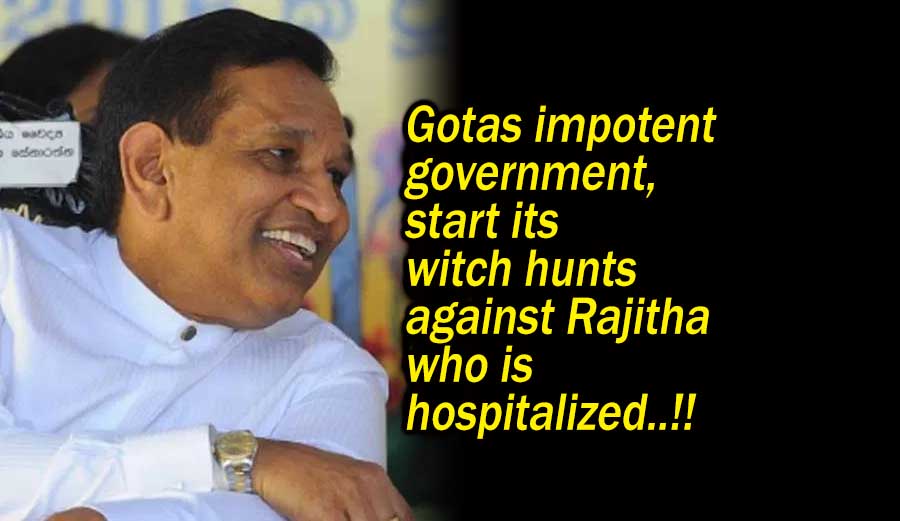 (Lanka-e-News -26.Dec.2019. 11.35 PM) Dr. Rajitha Senarathna entered the cardiac unit of a private hospital in Colombo yesterday when impotent Gota's government who is unable to bring down the prices of essential food, exploited a press conference convened by Dr. Rajitha and issued a warrant against the former health minister. Dr. Rajitha is a person who has undergone a heart surgery.
The Colombo crime division (CCD) is waiting outside the hospital premises to take a statement from Dr. Rajitha until the doctor's reports are released.
The CCD officers who took the court warrant yesterday was searching his official residence and his personal residence in Beruwala but unable to locate him.
Meanwhile, Rajitha's lawyers filed a motion in the Colombo Magistrate's Court demanding to recall the warrant issued for his arrest, but had been withdrawn this afternoon.
Dr. Rajitha Senarathna was the only health minister who has done a great job for the free health service in the country after independence.
He was able to pass the pharmaceutical Act, which was unable to pass for many decades due to the pharmaceutical mafia. He issued free stents for patients which were many hundred thousand's. He challenged the pharmaceutical mafia and reduced the prices of medicines. He was awarded the "Suwapathi" award for his immense service to the public. Gotabhaya who is unable to do any such thing in public service has come forward to hunt down Rajitha.
---------------------------
by (2019-12-27 01:17:45)
We are unable to continue LeN without your kind donation.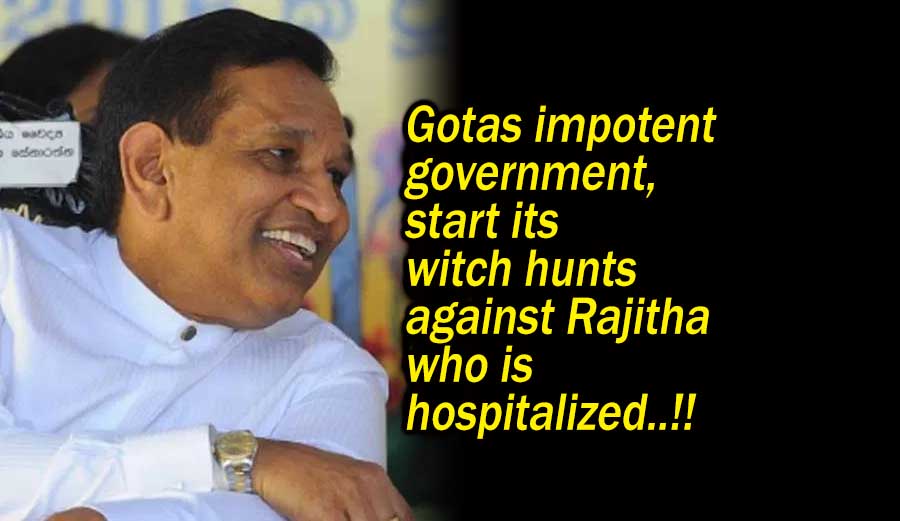 Leave a Reply