Another thug of Gotabaya has attacked an innocent man and broken his spinal cord,, victim hospitalized (Photo)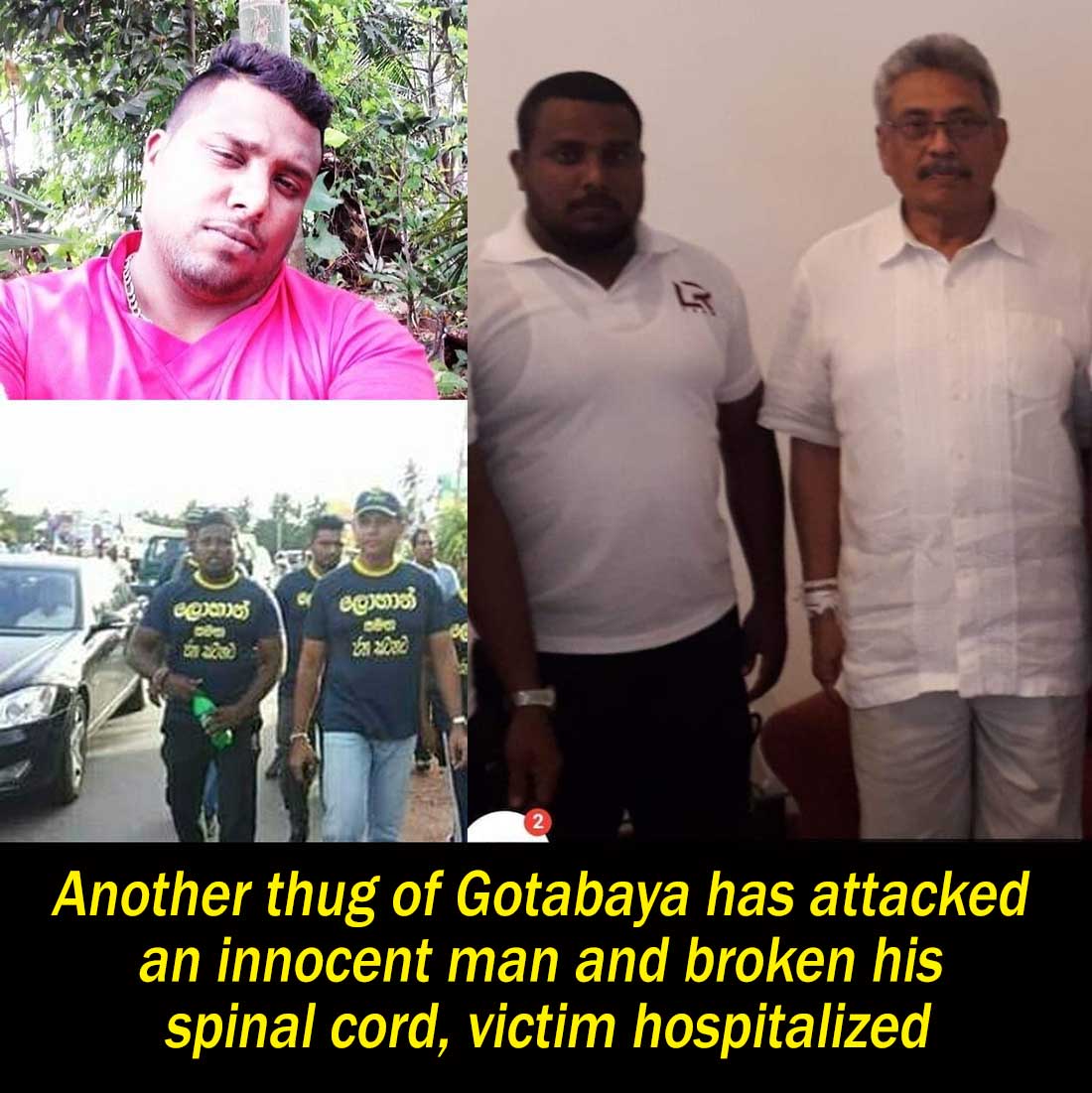 (Lanka-e-News -29.Dec.2019. 11.35 PM) A bestial thug of Gotabaya has assaulted an innocent and broken his spinal cord and living without prosecution. The incident has happened in Kahagalle in the Katugasthota police division on the 15th.
The thug is identified as Sandun Weerawardana alias Weli Handun who is a stooge of Gotabaya. He is a personal body guard of Lohan Ratwatte. The victim who was assaulted was one Sarrath Piyatissa.
Weli Handun has been assaulting another person on the road. Piyatissa who was living in the area has seen this and come forward to settle this conflict. Gotabaya's disciples who have become furious following Gota's presidential victory has fatally beaten this Piyatissa. Following the assault Piyatissa's spinal cord has been fractured. He is admitted to the ICU of the Kandy hospital and after two weeks of this incident the latter is still unconscious. Doctors have said due to the damage of the spinal and internal bleeding, one side of the brain is malfunctioned.
A police complaint has been lodged regarding this at the Katugasthota police on the 17th but so far he has not been arrested. News confirms that the criminal is hiding in Lohan Ratwatte's house.
Gotabaya's witch hunt government, sordid media and the underworld monks who was very sensitive about an accident happened four years ago which was closed by the courts is keeping quiet about this heinous crime.
Below photograph's shows thug Weli Handun with Gotabaya and Lohan Ratwatte
---------------------------
by (2019-12-30 01:43:03)
We are unable to continue LeN without your kind donation.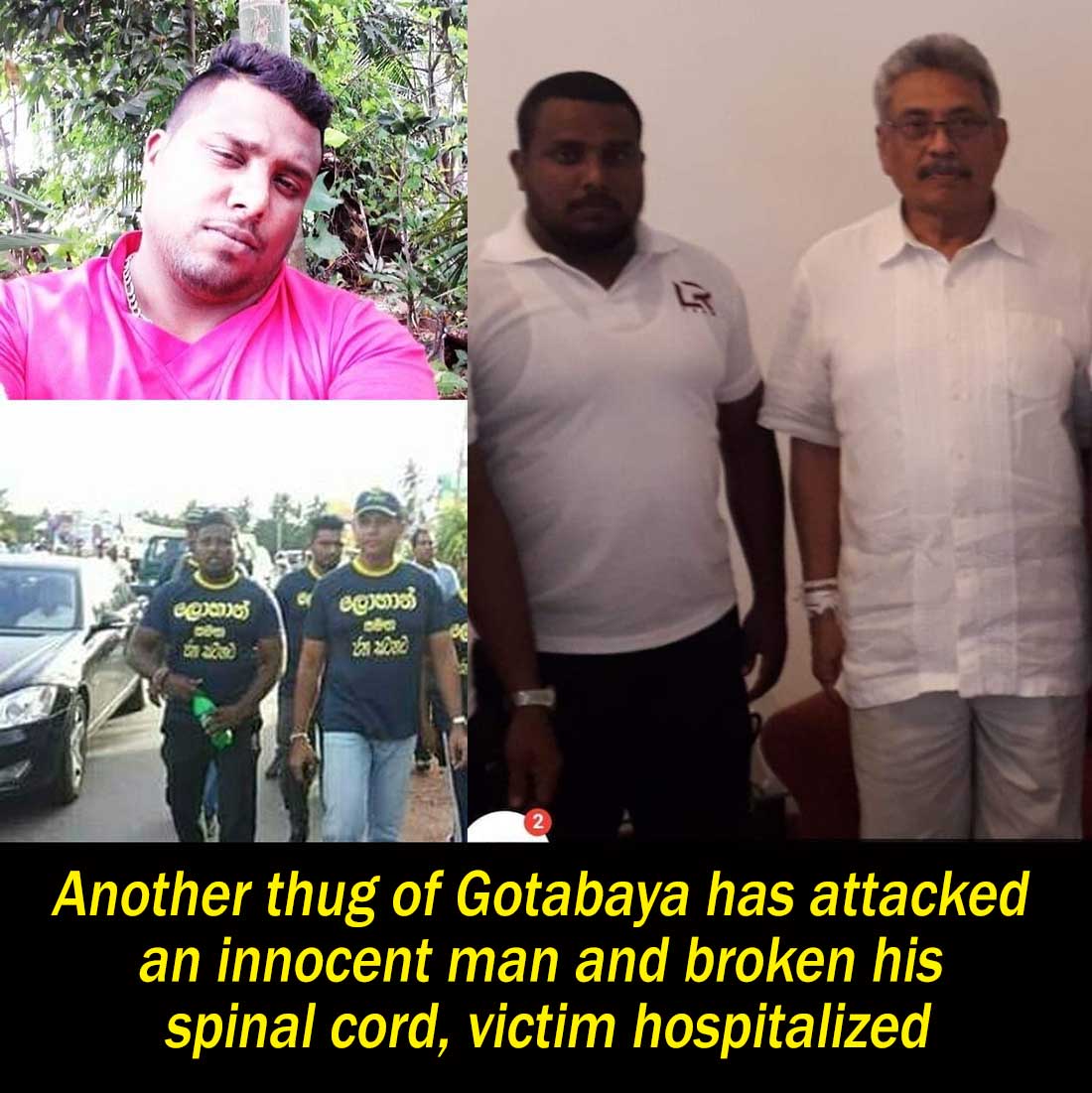 Leave a Reply