Where are the telephone calls given by Ranjan to the former FCID head and to the former justice minister? Is Ranjan hiding those to save the rich Rajapaksa echelons?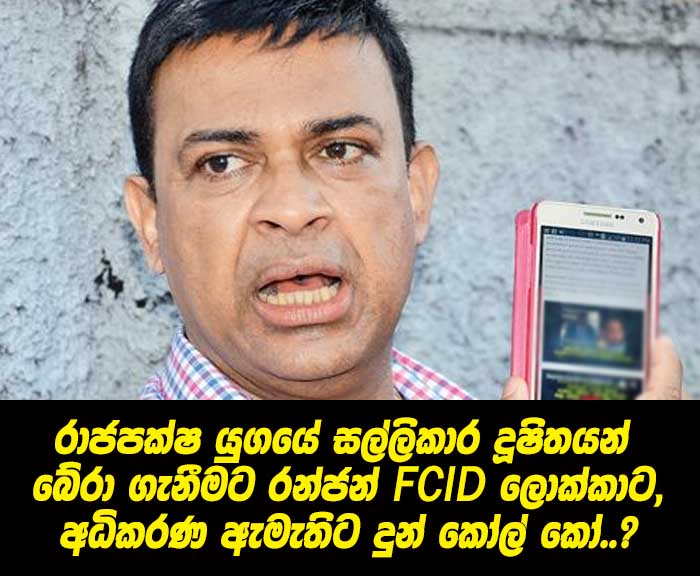 (Lanka-e-News 10.Jan.2020, 4.30PM) Law abiding police officers allege why Ranjan Ramanayake, who has become an idiot because of his voice, is not revealing the voice clips of previous high-ranking police officers, and the former justice minister, spoken during the Rajapaksas' vicious decade, is that to protect the Rajapaksa elite class.
According to reports reaching Lanka e news Ranjan Ramanayake has come forward to save corrupt businessmen's such as millionaire businessmen Nimal perera, Ajith Nivad Cabral and Dilith Jayaweera who are alleged with financial crimes. In order to save those Ranjan Ramanayake has spoken few times to the former head of FCID Ravi Waidyalannkara. Besides him Ranjan has spoken to the then justice minister Wijedasa Rajapaksa as well.
Despite CCD have those voice clips the police has not disclosed them. When Ranjan was bailed out he told the media he has more voice clips of many that he would expose them in future" that implies that he has more voice clips other than in police custody.
Law abiding police officers affirms if the CCD is not disclosing the voice conversation clips of Ravi Waidyalankara and Wijedasa Rajapaksa which disadvantage the Rajapaksas at least Ranjan Ramanayake should expose them. If Ranjan too not able to disclose those it implies that Ranjan also has deals with the Rajapaksas.
Lanka e news reported yesterday that the UNP leadership is suspicious of Ranjan's own conspiracy to hand over the audio to the police.
However, Ranjan Ramanayake who howls at the police about the independence of the judiciary, by spoking to the top judges and to the senior police has influenced the independence of those institutions. However, there is no indication that he had the approval of the former President or Prime Minister to carry out those. Meantime Ranjan was not the justice minister or the minister in charge of police.
Related news
Due to Ranjan's idiotic activities many in trouble, doubt against Ranjan of his own conspiracy to get apprehended by the police
---------------------------
by (2020-01-10 10:56:41)
We are unable to continue LeN without your kind donation.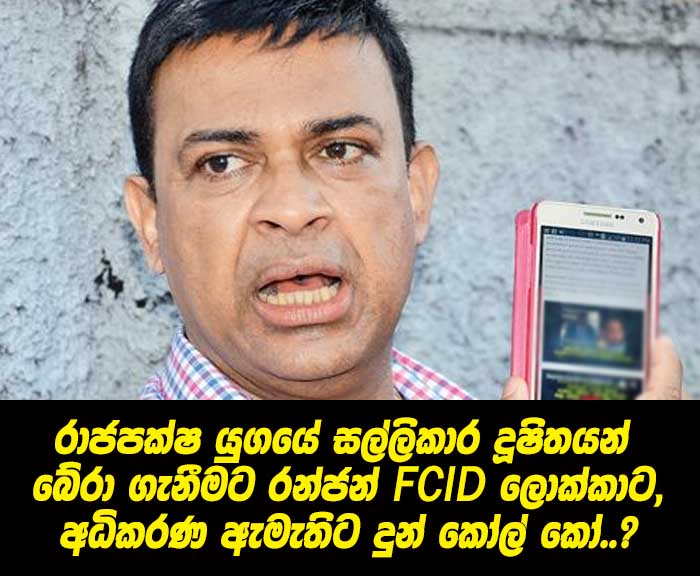 Leave a Reply