Attack on investigative journalist by political thugs - SAFMA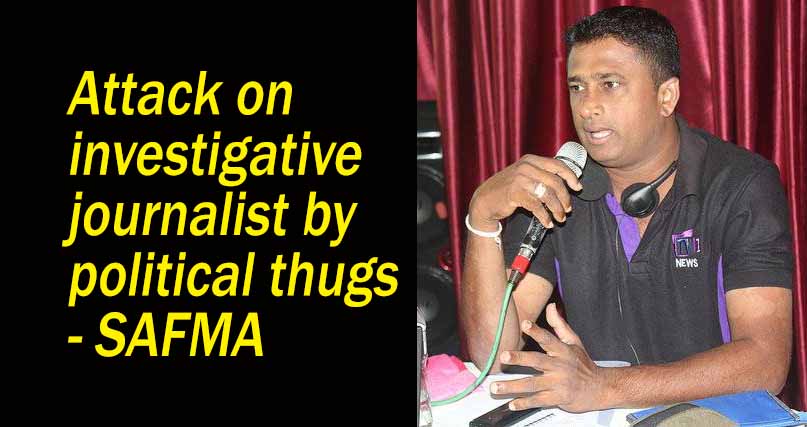 (Lanka-e-News- 20.Jan.2020, 12.45PM) The Sri Lanka Chapter of the South Asian Free Media Association (SAFMA-SL) condemns the recent attack by political thugs on senior provincial journalist and foreign correspondent Prasad Purnamal Jayamanne on January 17th, 2020, when he went to report on a case of suspected unauthorised filling-in of paddy land in Wennappuwa. According to the information received, Jayamanne, who is a well known and accomplished multi-media journalist, had gone to the site of the land-fill to investigate on the 17th morning (last Friday). When he had asked the persons carrying out the land-fill of paddy lands to shown their official documents authorising the filling-in of paddy land, they have reportedly physically attacked him, causing some injury and damage to expensive camera equipment. Jayamanne had to be warded in hospital for two days for treatment of injuries.
SAFMA Sri Lanka has been informed that the attackers are associates of a powerful local politician and that a fear syndrome hinders journalists from further reporting on this land-fill. Such political terrorism that violates the law and then intimidates concerned people, including the news media, into remaining silent on such violations, further violates the laws protecting media rights, and also amounts to a cover-up of what is possibly criminal activity.
SAFMA Sri Lanka calls on the Police to fully investigate this incident of thuggery as well as other illegal activity that suppresses the people's right to know. We also call on the Director General of Government Information to also investigate this incident of violence against news media and to keep the public informed of the steps being taken to address the issue.
Lakshman Gunasekara
President
South Asian Free Media Association
(SAFMA) Sri Lanka Chapter
---------------------------
by (2020-01-20 07:30:22)
We are unable to continue LeN without your kind donation.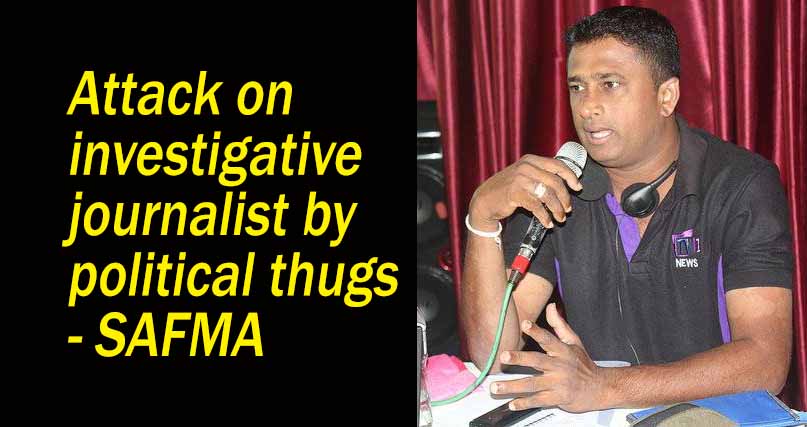 Leave a Reply