Ministry admits corona to foreign ministry..! Govt reply to LeN news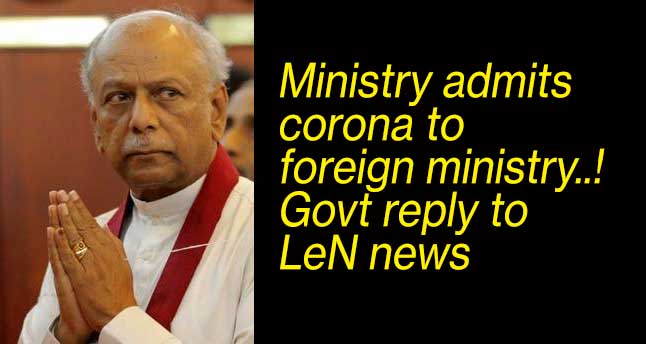 (Lanka-e-News -15.March.2020, 6.45 pm) A Foreign Ministry lady official from Sweden has contracted the corona virus and it has been concealed from the public. Lanka -e-News yesterday published an article entitled "Is Sri Lanka's foreign minister suffering from corona..?". Accordingly, our news has been accepted by the statement of Foreign Ministry and has not said anything about Foreign Minister Dinesh. The full Foreign Ministry announcement is given below.
Media Release
Comment by Spokesperson of the Ministry of Foreign Relations
On learning that one of the family members of an officer of the Foreign Ministry is diagnosed with COVID -19, the Ministry, upon seeking necessary medical advice, has taken a series of precautionary measures to avoid and minimize the risk of transmission of the virus.
The officer concerned has been self quarantined since Friday. (13/03/2020)
As an initial step, those staff who have come in direct contact with the officer concerned, during one working day earlier this week in Colombo, and others in an European capital where the person was working 2 weeks ago, have been advised to 'self quarantine'. Further action has been taken to disinfect the relevant areas of the Ministry.
The Ministry will continue to monitor and assess the situation for future course of action to ensure the safety of its staff and its visitors.
Ministry of Foreign Relations
Colombo
14 March 2020
---------------------------
by (2020-03-15 13:58:00)
We are unable to continue LeN without your kind donation.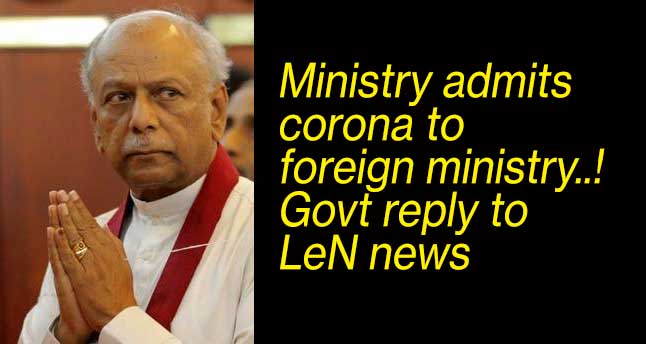 Leave a Reply