Gotabhaya starts work as usual; 4 inmates shot dead in Anuradhapura prison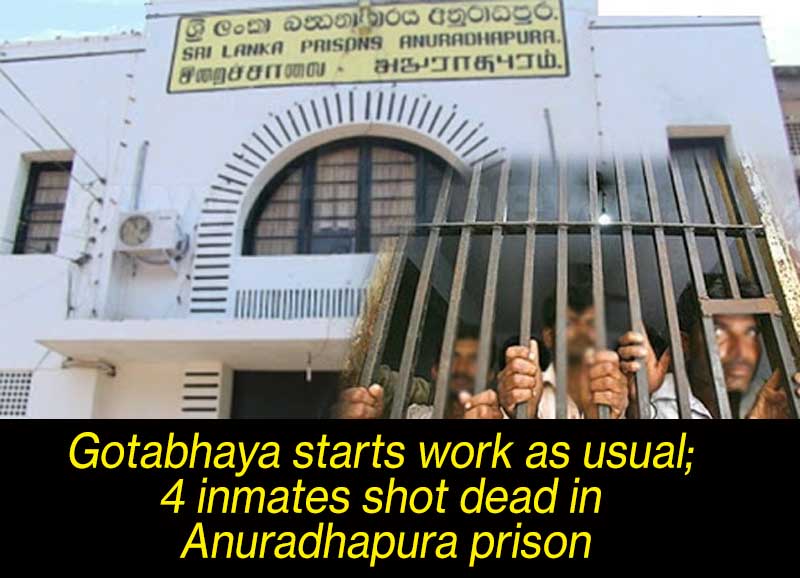 (Lanka-e-News -21.March.2020, 8.40PM) - Four inmates of Anuradhapura Prison have been shot and killed as usual by Gotabhaya Rajapaksa system.
The incident has been caused by the inmates of the prison fearing that an inmate who had been brought from outside this morning had contracted corona. Inmates protested against the roof and a fire broke out inside the prison. The firefighters were called in to quell the fire and STF troops were called in to suppress the protest inmates. STF personnel are on fire to suppress the detainees. Four detainees were killed by gunfire.
According to unofficial reports, an eyewitness of the killing of 27 inmates of the Welikada Prison during the period when Gotabhaya was the Secretary of Defense was also present at the Anuradhapura Prison. He is not known among the dead.
During the assassination of the inmates of the Welikada Prison, the sword of Prince Sapumal of the Kotte Raja Maha Vihara was stolen by the man who killed two monks, was killed. It is said that he did it for the Rajapaksas. It was reported that he was killed to suppress his testimony forever.
Iran released 85,000 inmates temporarily with the expansion of the country's Corona.
Meanwhile, the curfew has been extended to Colombo, Gampaha and Puttalam districts till 6 am on Tuesday.
---------------------------
by (2020-03-21 15:18:21)
We are unable to continue LeN without your kind donation.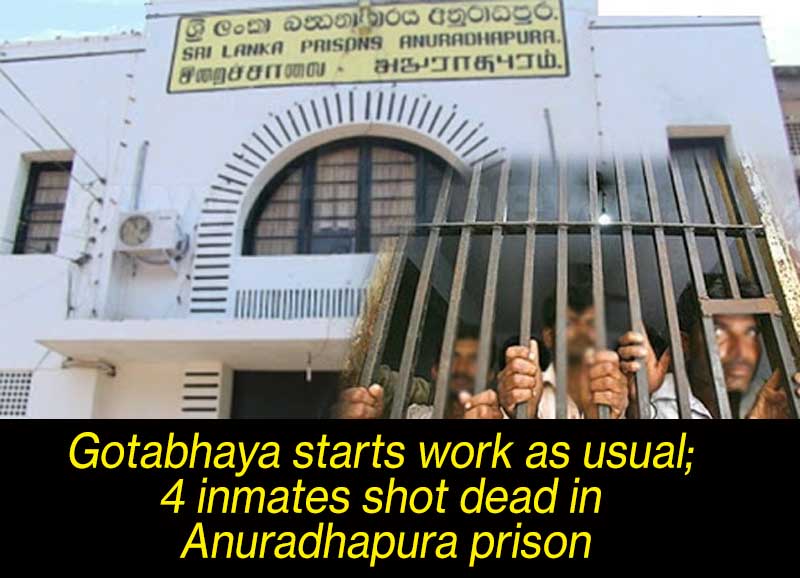 Leave a Reply