Infections rise in hundreds when curfew is lifted, Navy becomes a bunch of Corona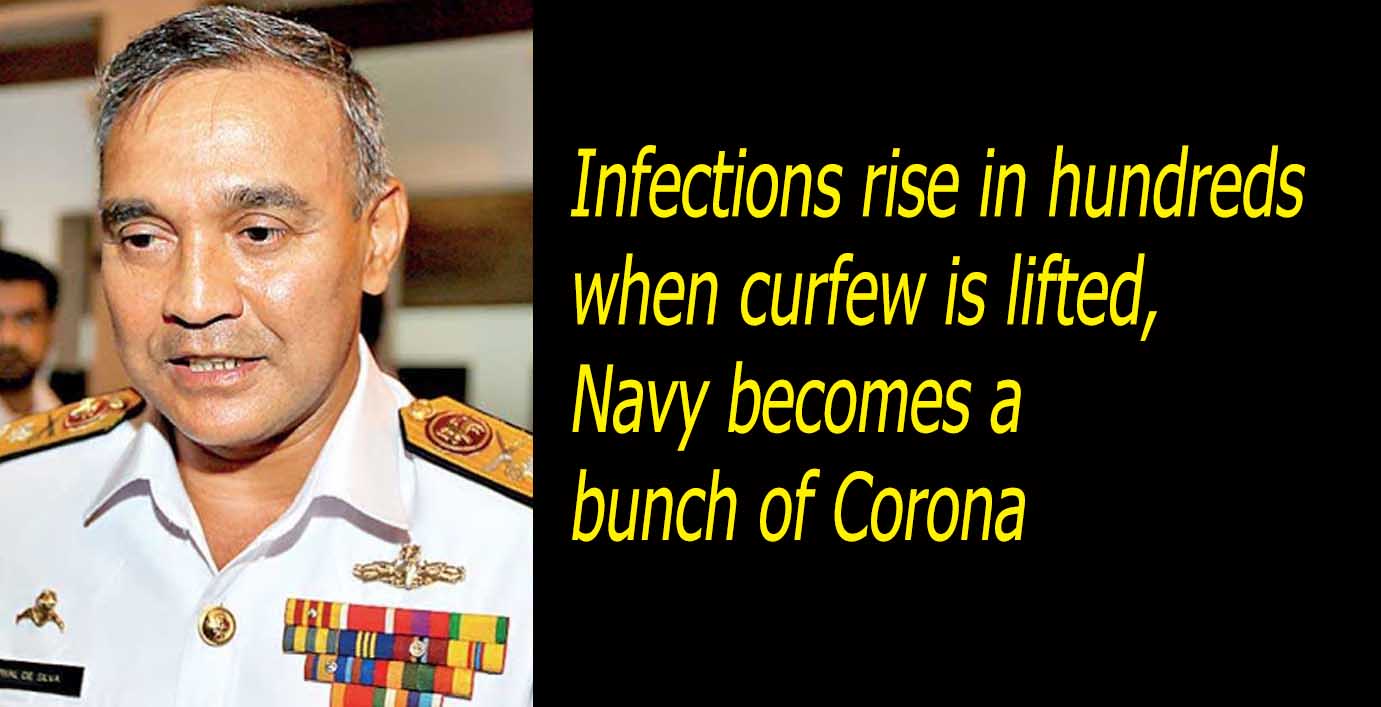 (Lanka-e-News -28.May.2020, 10.30PM) Hundreds of Corona infectors have increased when the two month curfew was lifted yesterday. On the 26th 137 positive cases were reported and yesterday 27th 134 positive people were found. Therefore the official figure according to the government has risen to 1453.
55 marines were found today including a doctor..
Yesterday 26th 55 navy marines were identified infected with Corona. All of them were sent to the quarantine centre in Jaffna from the Welisara naval base. Besides this from another 125 people sent to Jaffna, 5 persons were identified affected by the virus.
Reports reaching Lanka e news confirms a doctor in the navy is also affected by Corona. This doctor was tested for Corona and confirmed positive following the confirmation of a navy ambulance driver affected by Corona. Now they are in the process of checking the assistant medical doctors worked with him for Corona to send for quarantine.
Meantime the secretary of the navy chief of command for the western province is also affected by Corona. However the chief of command is also subjected for quarantine.
Navy headquarters and Rangala camp is at a risk of becoming a Corona cluster..
There is a greater risk that the Rangala navy camp and the navy headquarters would become a Corona cluster, says reports from the Navy.
Around 4000 sailors from the Welisara Navy base, which has become the largest corona cluster in South Asia has been sent to many quarantine centers, keeping few of those for the security of the camp
The basket bowler who plunged the navy into an abyss..
Soldiers in the navy say stupid actions of the Commander of the Navy, Vice Admiral Piyal Silva, have caused the entire Navy and the Welisara camp to become miserable. The misfortune has occurred due to Piyal Silva's negligence to oblige to the advice of the navy administration.
For example, the the administration of the Navy has objected for the appointment of Captain Kathriarachchi as the commander for Colombo and the appointment of Captain Sugathadasa as the commander of four camps including Welisara. Kathriarachchi is an alcoholic from morning till evening. Due to Sugathadasa's bad deeds, he was once been relegated from the assigned team.
A battle for the navy commander post..
However Vice admiral Piyal Silva is supposed to retire on the 13th of June but he is anticipating a six months extension. If an extension is given, Nishantha Ulugetenna has to retire in September without becoming the navy commander. Following that rear admiral Kapila Samaraweera would become the Navy commander who is a henchman of former navy commander Wasantha Karannagoda. Karannagoda is battling to make Kapila Samaraweera the navy commander because the latter is scheduled to retire in 2021.
A good sailor
Translated by Robinhood
---------------------------
by (2020-05-28 19:02:01)
We are unable to continue LeN without your kind donation.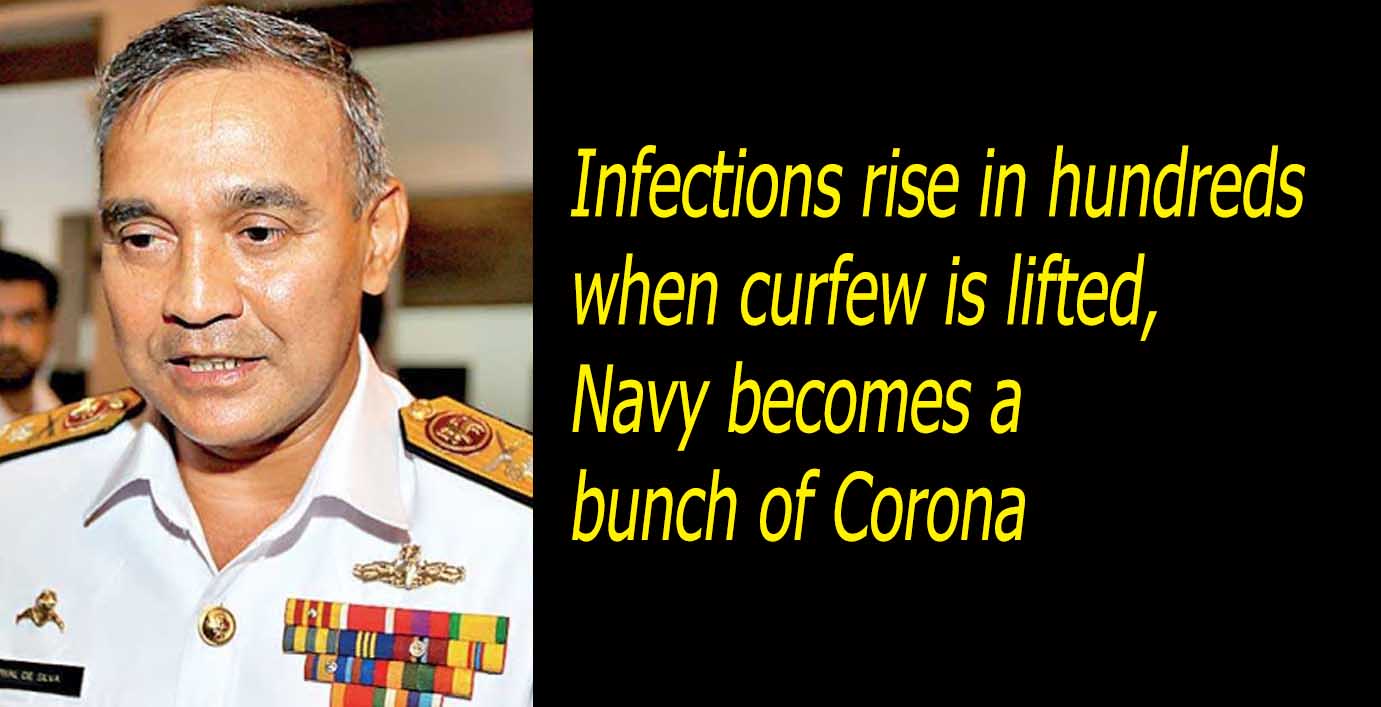 Leave a Reply