The Island wide power outage on the 17th was a disruptive act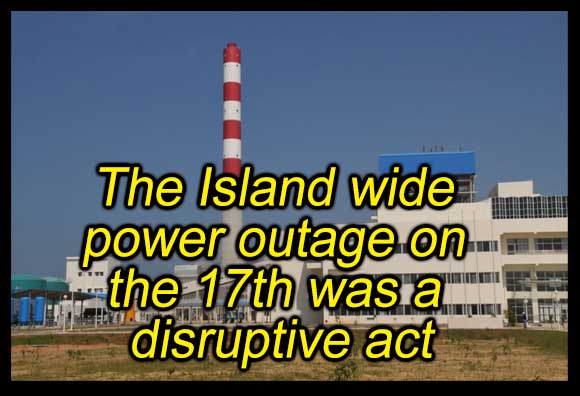 (Lanka-e-News -19.Aug.2020, 8.20PM) Lanka e news internal information service learns the 8-hour power outage that swept across the island on the 17th was the result of a sabotage operation.
The sabotage has taken place in the main control room of the Norochcholai power plant. The average RPM for power generators is 3030 but has been increased to 3060. What happens then is that the power generation increases. Norochcholai can withstand a frequency of 50.5, but with the increase in RPM it has risen to 52. What happens then is that the generators stop automatically. They can be restored only after three days. Norochcholai has three main generators and if there is a technical fault all three will not stop at the same time.
It has been reported that the sabotage operation was carried out by the 'Diesel Mafia' which is active in Sri Lanka regarding electricity. These days, the purchase of electricity from diesel power plants has been stopped. Norochcholai power plant generates 45% of Sri Lanka's electricity supply. The Norochcholai power plant is operated by the private sector and is run by people connected to the diesel mafia.
75% of the power supply was restored after the breakdown and is now 100% distributed. But so far Norochcholai has not been re-energized. It is learned that a complaint has been lodged with the Public Utilities Commission of Sri Lanka regarding this sabotage.
---------------------------
by (2020-08-19 14:55:28)
We are unable to continue LeN without your kind donation.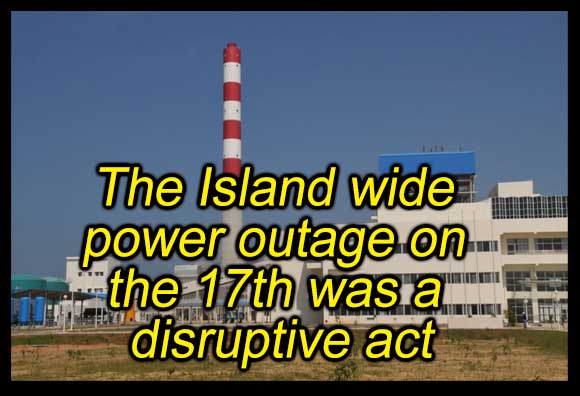 Leave a Reply