'Requesting for an impartial investigation about Jaliya Wickramasuriya's misconducts' -Sri Lankans residing in the USA writes to FM Mangala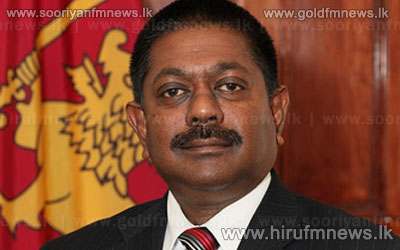 (Lanka-e-News -05.March.2015, 11.55PM) Embassy represents a country. It gives the image, dignity of the country while maintaining friendship and other political and trade interests. As the Sri Lankan community in USA, we have seen and heard of many misconducts and illegal actions done by the previous ambassador Mr Jaliya Wickramasuriya and his favorite staff members of the embassy. Here are few misconducts and activities that took place in his era.
We would appreciate, if you as the Minister of foreign affairs in new Sri Lankan Gov could investigate and do the needful for the well fare of Sri Lanka to save her image and to recover the stolen money.
As all know Jaliya Wickramasuriya a Former tea taster with O'Levels from Nalanda College Colombo, was appointed as the Sri Lankan ambassador to the USA in 2008. He has a poor knowledge in English, unable to converse fluently. His soul qualification for this post was being a cousin to former President Hon. M.Rajapaksa.
He began a career in tea tasting at MJF Exports, Colombo, where he worked for 17 years before moving to become General Manager, Standard Trading Company. In 1999, Jaliya Wickramasuriya migrated to the US. He ran Ceylon Royal Teas from there. According to reports Jaliya has/had no income tax file in Sri Lanka in spit of working there for over 21years.
According to information gathered and obtained he has committed enormous number of frauds;
1. Defrauded 350,000 US dollars when purchasing a building to house the Sri Lankan embassy at 3025, White Haven Street, Washington 20008. The 62-year-old, seven-bed room house was bought for 6,250,000 USD in January 2013, but the then ambassador had obtained cabinet approval for a sum of 6,600,000 USD. He took the 350,000US dollars.
2. Jaliya got funds sanctioned from the Sri Lankan Gov. to build official quarter for the embassy staff, which he used to build a toilet for his own garage and an Air condition plant. Remaining money went into his pocket.
3. There are records showing Sri Lankan embassy was paid US $ 35000 per month for nearly seven years to a law firm in the USA. Mr. Vinod Basnayaka was the mediator for this transaction with, Patton Boggs. Did Sri Lanka need this consultancy to build up countries image in the USA or was it the incompetence of the ambassador or was it another Jaliya's bogus expenses to take money out. There is no evidence of any sort of benefit or image built by this Patton Boggs firm other than few letters they have drafted.
4. With the help of a clerical staff lady named Yamuna Caldera (Who is currently at Ministry of Foreign affairs) Jaliya altered the inventory list of the ambassador house furniture and valuable items. These items were transported by embassy staff to his daughter's apartment in Washington DC.
5. Jaliya also subcontracted the embassy gardener to his friends on short term contracts with extra payments.
6. Mr. Wickramasuriya also smuggled people in to USA under visa category of A2. He took minimum of Rs 1,500,000.00 per person. One of these ladies, who were bought to the USA, has been working at his relative, Dudley Rajapaksa's resident in Texas.
7. Monthly payment for Jaliya's son's car was also paid by the embassy funds.
8. Discrepancies within Wickramasuriya's declaration of assets submitted to the High Posts Committee. He has claimed that he only has US$3,820 in cash assets between himself and his wife. The Ambassador admits to owning three vehicles in the United States (worth US$60,000, US$50,000 and US$18,000 respectively) and houses in Homagama and McDonough, Georgia. (Quoting "The Sunday Leader has learned that Wickramasuriya's Georgia home has a 2005 market value of US$291,300. Placing this atop his US $128,000 vehicle collection, it is difficult to believe that his cash assets are so limited."
9. In the US, Wickramasuriya had neglected his ambassadorial duties and focused mainly on promoting his personal tea business, said the sources. He had made no who get paid by the Sri Lankan government to carry out his tea business, added the sources. He had misused embassy property as well as its officers.
e.g.: He made ambassador's personal assistant to print label for his expired tea stock, which he sold back to the USA market.
11. 2013 D.M Jayarathna, Prime Minister of Sri Lanka was admitted to a John Hopkings hospital, Baltimore Jaliya made papers to show that Mr. Jayarathna is an embassy staff and made claims to the embassy health insurance company. Embassy paid his bill of US $50,000.00. When the insurance company reimbursed the money Jaliya made them to deposit it into Jenifer's (nick name is Jenna, American citizen) account and took it for him from her. She was the selected person to do his tea business from the embassy.
Staff who benefited by supporting Mr.Wickramasingha are:
Kamalin Ashborn. She arrived in USA on home base ground then she changed it to local she has bought herself a house on mortgage for which she is illegally claiming for rent from the Sri Lankan Gov. showing faults documents.
Rukshani Perera and Sajivika Perera working on home base and local staff basis, both are relatives of Prasanna Wickramasuriya
Damith de Silva, One of the key person who was running dirty work for Jaliya.
According to the embassy staffs there are ample amount of evidence in the US embassy files and books on Mr. Jaliya Wickramasuriya's misconducts. We hope the new political era would do justice to this kind of internationally Sri Lankan rogues.

By Sri Lankans residing in the USA
---------------------------
by (2015-03-06 00:01:09)
We are unable to continue LeN without your kind donation.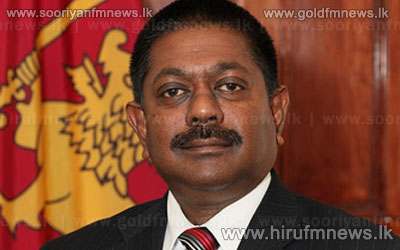 Leave a Reply