Two third Governments foolish and moronic lane track law.!!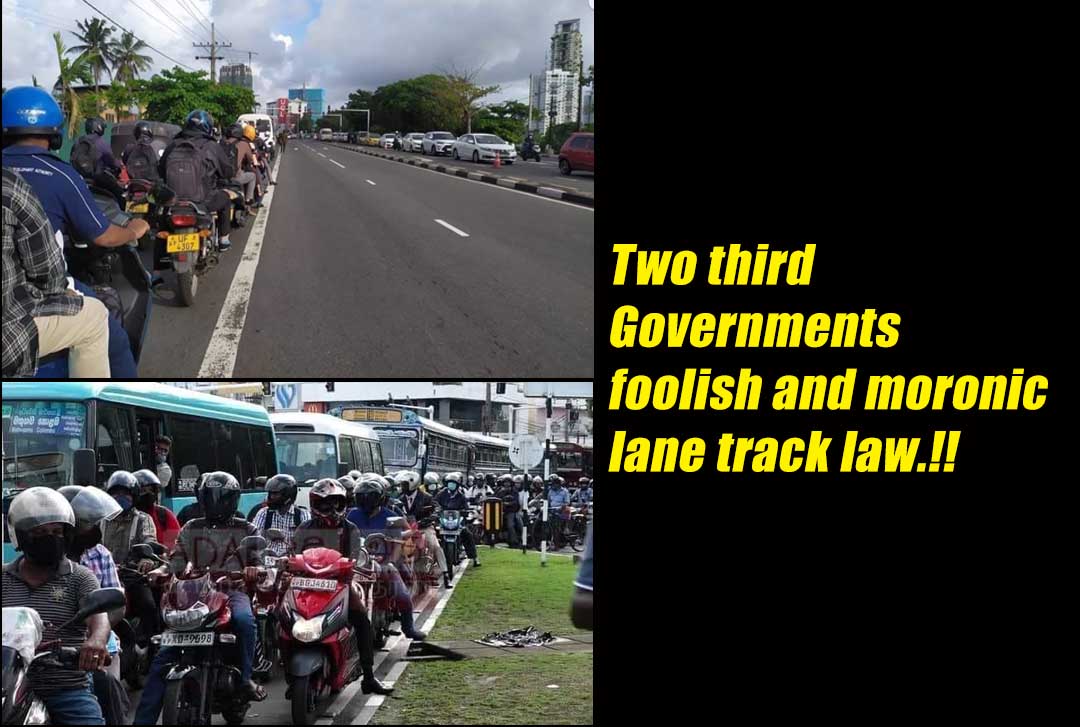 (Lanka-e-News -18.Sep.2020, 9.30PM) The majority of the people in the country were devastated by the traffic congestion created by a strange new lane track law introduced by the Rajapaksa family government which made stupid destruction to its policy of turning all good things upside down. Those who voted for Pohottuwa despite giving two-thirds majority to the Rajapaksas have to give another two third from the travelling road.
The previous government introduced the Bus Priority lane in order to reduce traffic congestion and increase the quality and speed of public transport bus services. Assuming that on average a bus would carry 60 passengers and two passengers in a car, it would be a good idea to save 30 car spaces per bus as well as save time for a relatively large number of travelling passengers.
However, the present government has reserved the bus priority lane for buses, three-wheelers and motorcycles, while all other lanes have been reserved for private vehicles such as cars, jeeps and vans. Everything is on the instructions of the stupid boss who always has a habit of calling experts and officials to express few words in English. As a result, the Bus Priority lane became congested due to heavy traffic leaving the remaining lanes for private vehicles with limited number of passengers empty, but no one was allowed on the empty lane and no one tried to travel on the empty lanes because of the memory of the bullets fired at Rathupaswala.
As a result, the use of private vehicles will inevitably increase and thereafter, problems such as the lack of adequate parking facilities will inevitably create day-to-day traffic congestion in the city of Colombo. There was an amusing propaganda on social media that despite Rajapaksas has been given a two-thirds majority in the ballot and another two-thirds in the highway for free access to luxury private vehicles in two lanes and trapping the ordinary people who travel is buses, motor bicycles and three wheelers in one lane.
The false image of Gotabhaya Rajapaksa created by Rajapaksa's followers is crumbling day by day due to the continuous work of such idiotic and moronic works. Like his other work, this one is sure to be rolled out in a few days.
Sundara
Translated by Robinnhood
---------------------------
by (2020-09-18 16:44:58)
We are unable to continue LeN without your kind donation.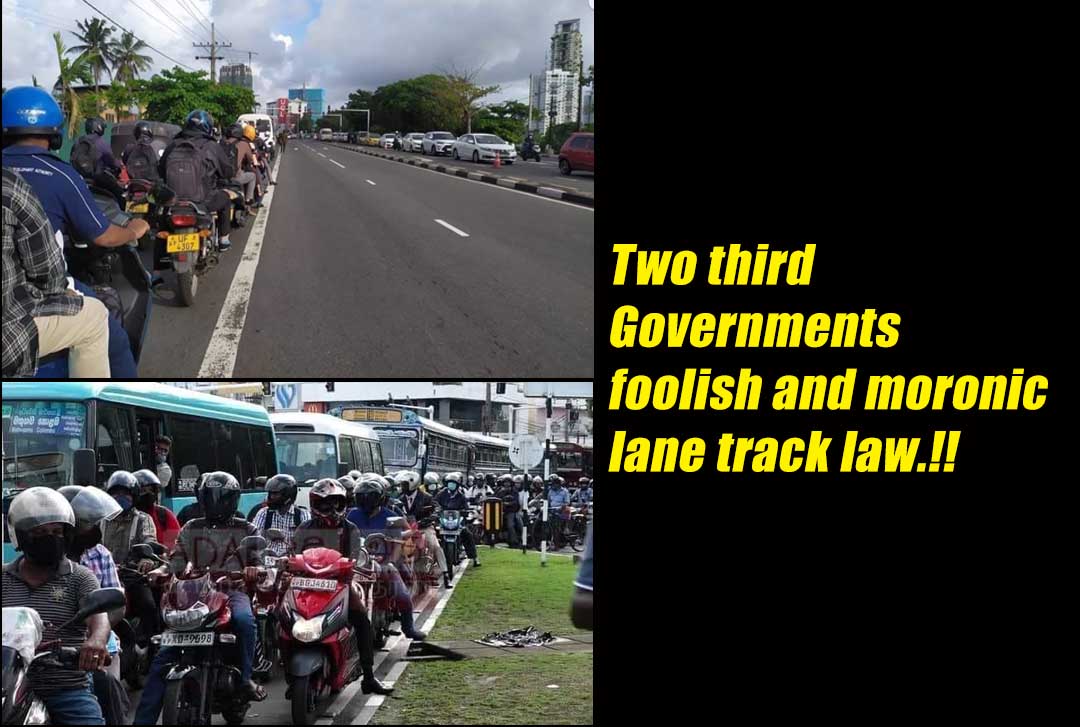 Leave a Reply