Acting prime minister Yoshitha Rajapaksa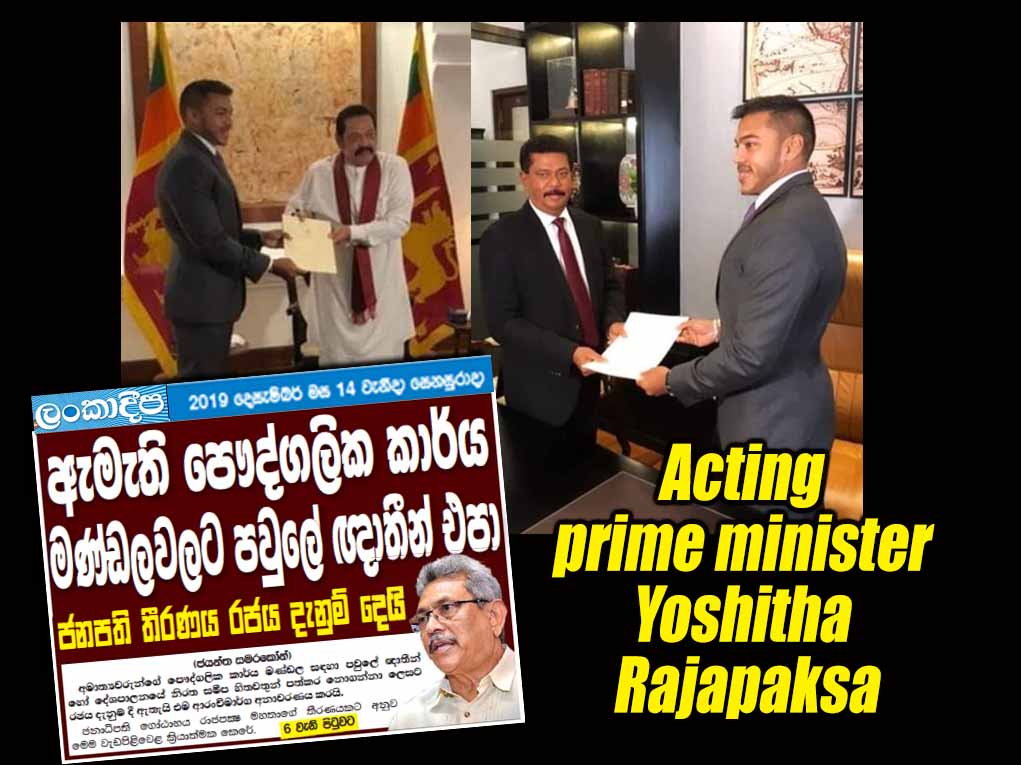 (Lanka-e-News -17.Oct.2020, 10.30PM) Prime Minister Mahinda Rajapaksa has appointed his son Lieutenant Commander Yoshitha Kanishka Rajapaksa as the new Chief of Staff of the prime ministers office. Mahinda Rajapaksa handed over the appointment letter yesterday 16th morning. Yoshitha had met the Prime Minister's Secretary Gamini Senarath on the same day and has assumed duties. It is noteworthy that soon after, the Chinese Ambassador to Sri Lanka Hu Wei met Yoshitha and congratulated him.
Before, President Gotabhaya Rajapaksa issued an order on December 14, 2019 stating that ministers should not appoint relatives as their personal staff. Accordingly, Mahinda Rajapaksa must either has disobeyed Gotabhaya's orders or Yoshitha Rajapaksa is not the son of Mahinda Rajapaksa.
However, political analysts in Colombo say the appointment shows that Prime Minister Mahinda Rajapaksa's health is deteriorating to the point where he can no longer function properly. Mahinda therefore has used his son as a trusted person to lead his staff. That is, Yoshitha is now the unofficial acting Prime Minister of Sri Lanka. Political analysts are of the opinion that the Chinese Ambassador was in such a hurry to greet Yoshitha because Yoshitha is now the unofficial Prime Minister of Sri Lanka.
However, in December last year, JVP MP Dr. Nalinda Jayatissa revealed in Parliament that Yoshitha Rajapaksa had joined the Navy illegally without proper qualifications and had not passed six GCE Ordinary Level examinations at once. However, Nalinda Jayatissa revealed in Parliament that around Rs. 25 million had been spent by the public to send Yoshitha Rajapaksa abroad and provide various naval training.
---------------------------
by (2020-10-17 17:25:37)
We are unable to continue LeN without your kind donation.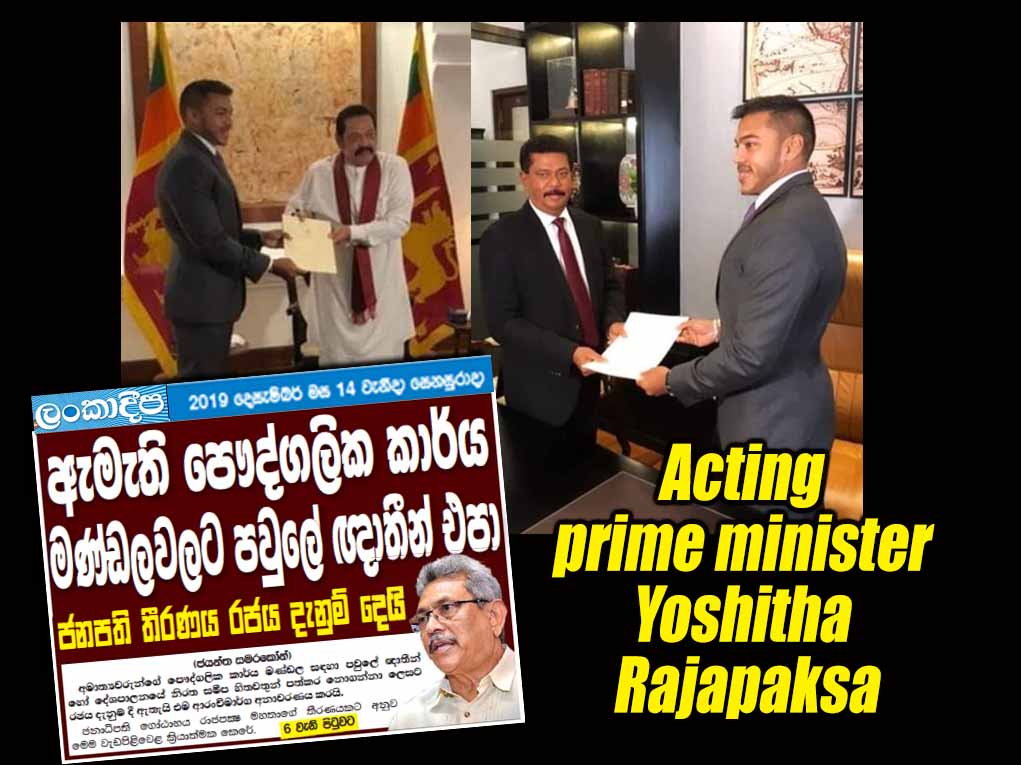 Leave a Reply