Ali Sabri's aunt dies of corona infection, Fake PCR report issued and buried..!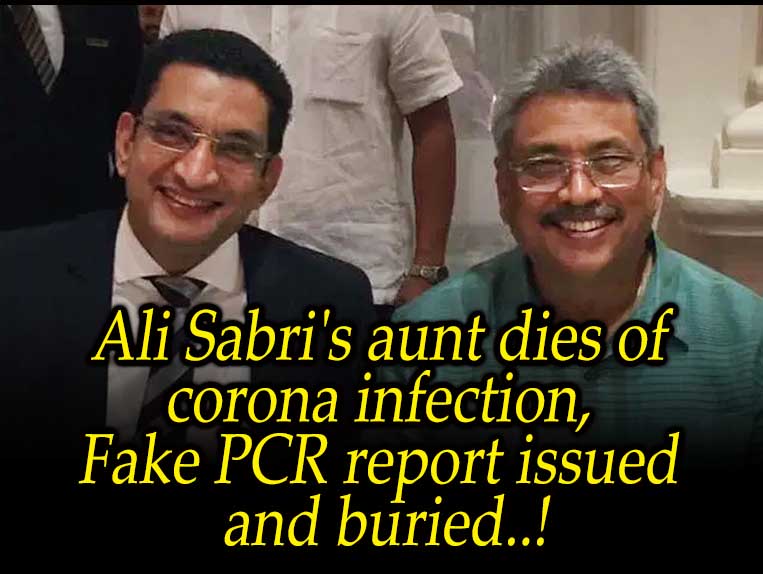 (Lanka-e-News -18.Nov.2020, 11.30PM) Ahmed Junaideen Fatima Nilusha, 83, a resident of 32 Borupana Road, Walagamba Mawatha, Ratmalana, died suddenly on Sunday, November 15th
As soon the neighbours heard the news of her death it was informed to the local public health inspector.
According to information received from the residents of Walagamba Mawatha, the public health inspectors' team visited Fatima's house. Fatima's family members protested against the removal of her body. Fatima's family opposed the public health inspectors on the advice of several high-ranking government officials.
However, the Ratmalana Public Health Inspectors took Fatima's body and checked for PCR. The test confirmed that she was infected with Kovid.
During the time of printing of the PCR report, it was suspended by order of a high ranked person of the Gota governmet. The first PCR test was dismissed stated erroneous and a new PCR test was taken. Accordingly, the health staff who took the tissue from the body of the first PCR test was removed and a new PCR test was taken by another group. As it should be, Fatima had a corona negative on the second PCR test.
Fatima's body was released to relatives when health officials had no choice but to accept the mysteriously released second PCR report. Fatima's body was then buried in the cemetery of the Jumma Mosque in Kalubowila according to Muslim rites.
How did Corona Positive Fatima, a resident of No. 32 Walagamba Mawatha, mysteriously become a Corona Negative? Ahmed Junaidin Fatima Nilusha is the aunt of Gota goverments Justice Minister Ali Sabri.
What would the 'Pani Sumane' say now that if one Muslim body infected with corona is buried, he would lobby 20 million people to the streets?
What does Gotabhaya Rajapaksa, who promised the clergies , "I swear in front of the statue of Dutu Gemunu, that no corona positive body will be allowed to be buried on this earth" now, say?
We are awaiting
Keerthi Rathnayake
Former intelligence officer

---------------------------
by (2020-11-18 22:30:10)
We are unable to continue LeN without your kind donation.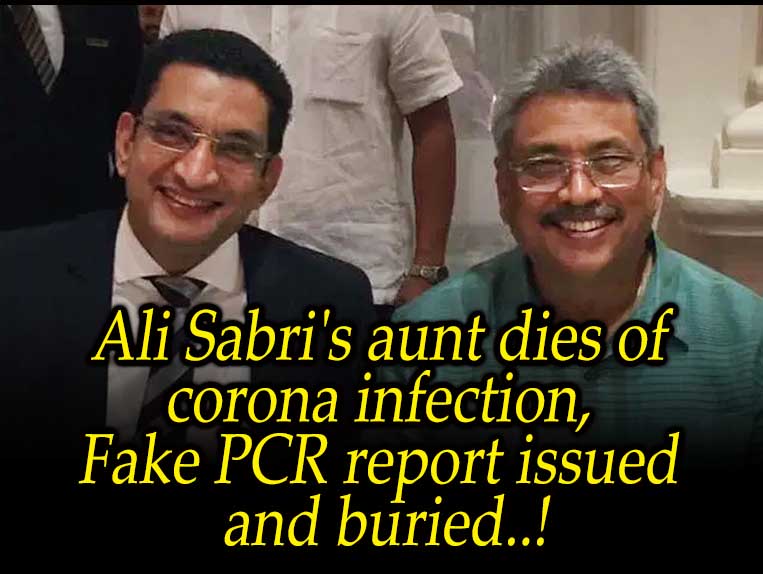 Leave a Reply