The Death of media freedom begins..!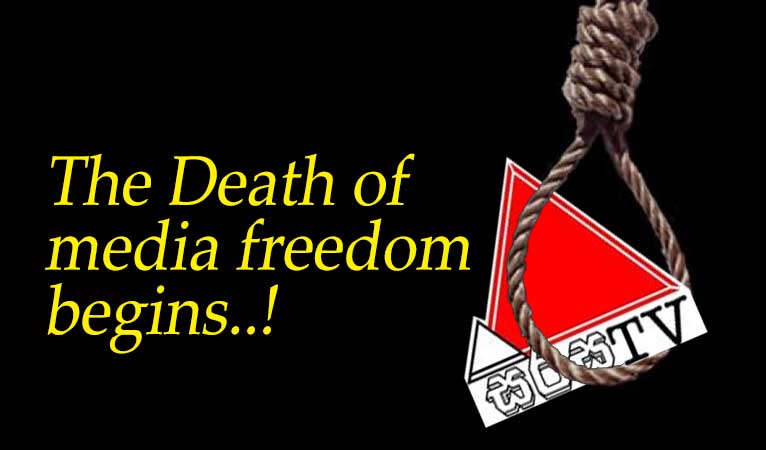 (Lanka-e-News - 23.Nov.2020, 9.15PM) Desperate to try and stop the exposure of his crooked deal to bring Covid-19 test kits to Sri Lanka and sell them for a thundering profit, Derana TV's Dilith Jayaweera went to the Colombo District Court to get an order stopping NewsFirst and Sirasa TV from exposing the scam, and Jayaweera's pathetic attempt to try and bribe a Buddhist monk to stop talking about it.
We have criticized Sirasa's owner Killi Maharaja before, but it is the truth that Sirasa is the only news station now in Sri Lanka that is reporting news that affects the people, instead of licking the boots and kissing up to the government and their lackeys.
In the public interest, we will share links to the news clips on Sirasa that Dilith Jayaweera does not want you to see.
November 11: https://youtu.be/s-cUaaohTeY?t=382
November 13: https://youtu.be/m5lkMPVRKQc?t=244
November 16: https://youtu.be/2Sch8jC-mrY?t=477
November 19: https://youtu.be/ukS7DFFmEVk?t=1423
Sirasa was the only station that reported on Derana's test kit deal, and covered the speeches made about it in Parliament, and Ven. Madille Pannaloka Thero's expose of Dilith trying to bribe them. So Dilith must think that just by getting an order against Sirasa, he can make the story go away.
And who is the lawyer who went to the District Court to get the order? None other than the turncoat traitor Romesh de Silva, who before he pledged allegiance to Gotabaya Rajapaksa used to be on the front lines of fighting for media freedom. In fact, when Gotabaya Rajapaksa was fighting Lasantha Wickrematunge and got an order silencing him in the District Court, Romesh de Silva was appearing for Lasantha against Gotabaya. Now of course, times have changed, and he is fully on the side of the people who murdered his friend.
It was only a month after Gotabaya got his order silencing Lasantha, that he was killed on the street. At the same time, they bombed the Sirasa station in Pannipitiya using commandos who raided the place with assault rifles and high explosives. At that time Gotabaya Rajapaksa said that Sirasa themselves were responsible for the attack and that their News Director Chevaan Daniel, was a terrorist.
So now we have to ask, after this order to silence Sirasa, who is going to be attacked next? Will the opposition stand up for Sirasa, even though the Opposition Leader Sajith Premadasa is frightened of Dilith? Will they object to someone who is muzzling the media like Dilith Jayaweera being appointed to the Public Service Commission? Or will Sajith keep them quiet to keep his friend Dilith happy?
Dilith is the first media man in Sri Lanka to try and shut up other media organisations. Now that he has started this "dog eat dog" culture, what will the rest of the media, and the media freedom movements in Sri Lanka do? Will they stand up for Sirasa, or will they also be frightened of Dilith?
By A Special Correspondent
---------------------------
by (2020-11-23 16:27:54)
We are unable to continue LeN without your kind donation.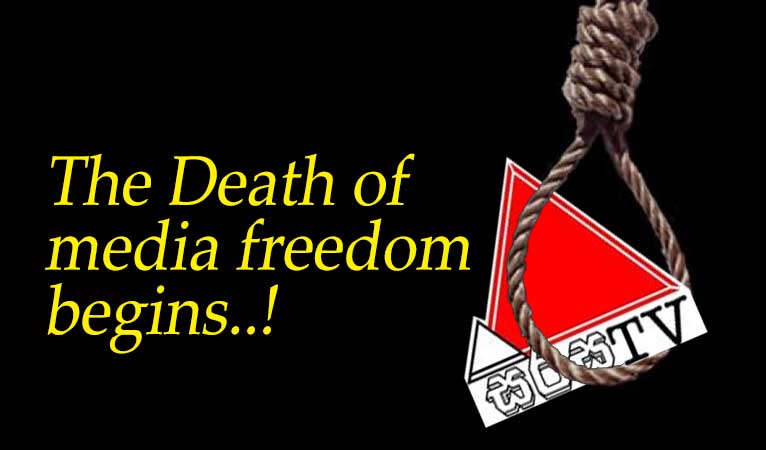 Leave a Reply