Dictator Gota government kills 9 prisoners, 105 injured, 50 escapes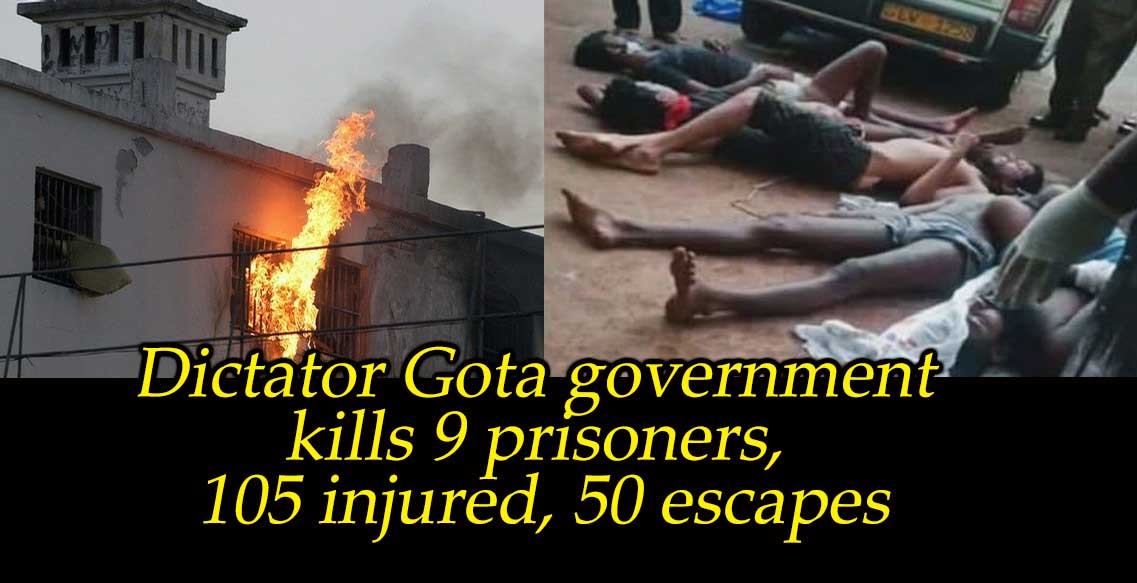 (Lanka-e-News -30.Nov.2020,2.00PM) Rajapaksa government, who are infamous for killing prisoners, has killed nine inmates and injured 105 others in a long-running shooting at the Mahara prison. (The death toll is said to be higher)
An unrest among the prisoners erupted following the discovery of 198 inmates in Mahara Prison positive of corona, due to the fear the government would not provide a way to maintain distance in the prison. As a result, two inmates were shot dead by the police when they tried to escape from the prison last evening 29th. Inmates have started to protest with prison officials setting fire to prison properties. Prison authorities' had to reinforce extra police force from outside and shot the inmates continuously.
The shooting was heard throughout last ight till 8.30 am today 30th. Following the shooting, bodies of 9 inmates have been brought to the Ragama Teaching Hospital and 105 ijured inmates have been admitted so far. Among them are two prison guards. About 50 inmates escaped from the prison amid the unrest. This morning a group of inmates were taken to an unknown place. Relatives of the detainees gathered opposite the prison, weeping and demanding the authorities to reveal what had happened to their children and their husbands. Members of the Human Rights Commission, who tried to enter the prison this morning to investigate the situation, were not allowed.
The Leader of the Opposition questioned the situation in Parliament this morning and called for an independent inquiry into the Mahara tragedy. The opposition leader said the people will are not be satisfied with the investigation led by the Secretary to the Ministry of Prisons and stressed that civilians as well as prisoners have the right to access health facilities.
The government with a two-thirds majority has so far been unable to control the corona epidemic in Sri Lanka. 1099 corona patients have been reported in all prisons so far. 198 infected persons have been reported from Mahara Prison and there are about 3200 inmates in Mahara.
---------------------------
by (2020-12-01 07:39:33)
We are unable to continue LeN without your kind donation.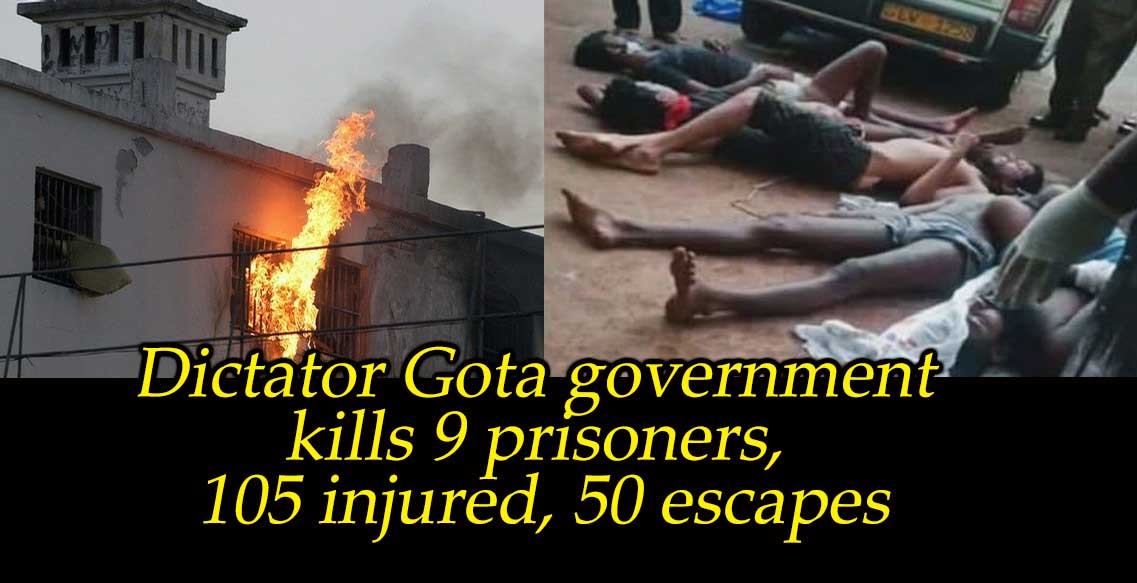 Leave a Reply